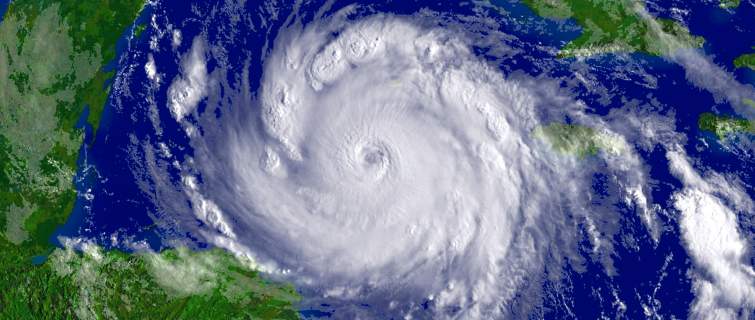 Several times during his seven-year tenure as head of the Emergency & Disaster Management programs at Georgetown University, Tim Frazier, Ph.D., has been invited to edit a special issue of the "Journal of Emergency Management" (JEM). However, on each occasion he has had to decline because of the considerable time it would take away from leading the University's growing emergency & disaster management programs.
But in Spring 2021, Frazier thought of a unique way to leverage his work at Georgetown to support the nationally recognized publication: He and faculty member Erik Wood suggested to the Journal's editor that it create an "all-Georgetown" edition using some of the best Capstone papers written for the three graduate programs: the Master's in Emergency & Disaster Management, the Executive Master's in Emergency & Disaster Management, and the International Executive Master's in Emergency & Disaster Management.
The editor loved the idea.
"Typically, we have 40 to 50 Capstones a year," Frazier says. "And out of those 40 to 50, probably half could easily be submitted as manuscripts for publication. We found really good projects, really good scholarship, across all three programs."
Beyond 'Lights and Sirens'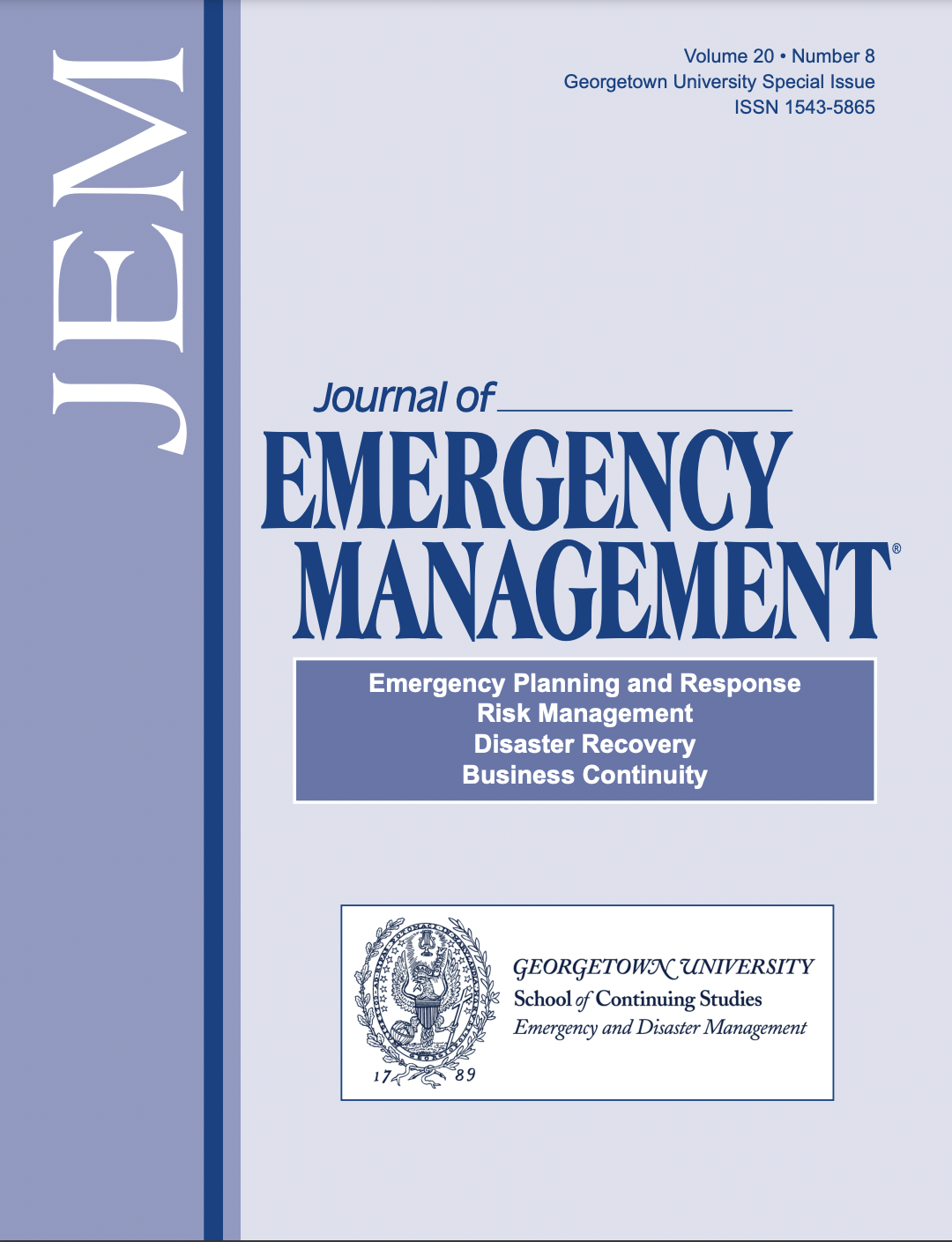 The nine research papers in JEM's July 2022 "Georgetown University Special Issue" span myriad topics from around the world: If there is a unifying theme, it is that the field is becoming more complex, more professional, more interdisciplinary—more global than ever before. Among the issues discussed in the articles are: improving the ability of the U.S. healthcare system to maintain services during and after disasters; using a variety of mitigation strategies to reduce flood risk in South Sudan; and employing a cash-based aid distribution system in the Philippines after Typhoon Yolanda—a strategy that could be expanded in many countries, including the United States.
It's a big departure from the "lights and sirens" approach to emergency and disaster management that was in vogue when Frazier came to Georgetown. While response will always be critical, more thought and scholarship is now being devoted to reducing vulnerabilities, thus avoiding the emergency in the first place or reducing its impact.
A slightly loaded question Frazier likes to ask in class is: "What is the best use for a fire truck?" Answer: "To drive in the Fourth of July Parade."
Frazier isn't being flippant. His implication isn't just that many emergencies can be avoided through stronger preparation. It's that today's threats cannot be addressed simply through better response; they are too big for that. Climate change has increased the intensity of floods, wildfires, and hurricanes, while development patterns in densely populated states like Florida and California have placed more people in harm's way. We cannot solve all our problems with rescue boats and fire crews. By necessity, prevention and mitigation have become as critical as response.
The complexity of today's threats also demand coordinated responses across many sectors, Frazier says. To prepare for these more integrated responses, many students involved in other graduate programs at the School of Continuing Studies, such as the Master's in Urban & Regional Planning, take emergency management classes, and vice versa.
Healthcare and the response to COVID-19 are more examples of this interdisciplinary approach. During the height of the pandemic, the Federal Emergency Management Agency was tasked with distributing supplies throughout the country to support the Department of Health & Human Services—a job that is well outside its traditional mission, Frazier says.
Becoming a Better Humanitarian
This interdisciplinary approach is reflected in the research papers in the Journal's Georgetown edition.
Megan O'Connor, who graduated in 2020 and is now a humanitarian and emergency affairs program manager at World Vision, wrote her Capstone on helping to empower and reduce risks for vulnerable asylum seekers, which include women, LGBTQ+ persons, and unaccompanied minors, all of whom have a high likelihood of experiencing violence and sexual assault.
Her Capstone was informed by her work with asylum-seekers at the vastly overcrowded Moria refugee camp on the Greek island of Lesbos, which was closed after a massive fire in 2020. She noted that, according to UN Women, a United Nations agency, just "4 percent of projects in UN interagency appeals were targeted at women and girls in 2014, and just 0.4 percent of all funding to fragile states went to women's groups or women's ministries from 2012 to 2013."
Researching the Capstone and preparing it for publication was a formidable task, O'Connor says, but it was worth it.
"Yes, it's hard work to put together a paper like this, but for me it was, like, 'Well, this is something I really care about,'" she says. "Extending the depth of my knowledge on this makes me a better humanitarian."
That knowledge is both theoretical and practical, as befits a profession eminently connected to the real world and to the most basic needs of humanity: food, water, shelter, safety, a respite from present hardships, and some hope for the future.
Connecting Research to Practice
The most pertinent question for all of this research, says Wood, is: "How much is academia connecting to the practice, informing the practice, and improving the practice? That's where we're going, and hopefully Georgetown can represent that global, multidisciplinary perspective."
The Journal's Georgetown edition shows the emergency management programs are well on their way to fulfilling that goal.
"This is rare for any program, any discipline to do something like this," Frazier says. "And I think it shows that the quality of our students' scholarship is high, and the work that they're doing is excellent from an academic perspective."
At the same time, he adds, "Our students are doing work that is beneficial to the field. It's not just an academic exercise."
Learn more