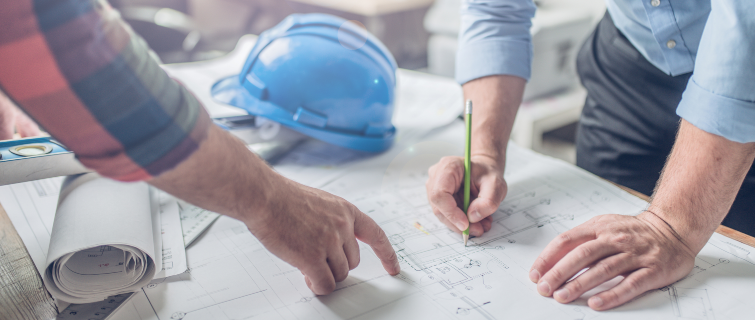 What do real estate professionals do?
That's a tough question to answer specifically because real estate is such a vast, multidimensional, and dynamic field. But putting this complexity aside for a moment, there is one overall goal that drives everyone in the business, whether they work as developers, investors, financial analysts, construction managers, or any of the other professionals who play a role in this huge economic sector. All are committed to adding value to property, however large or small—value that has the potential to benefit multiple stakeholders, from businesses, homeowners, and investors, to the broader public sector and society itself.
A real estate career takes initiative, hard work, and a commitment to lifelong learning. Not a 9-to-5 job, it requires practitioners to study existing markets and keep abreast of changing trends in these markets. Real estate professionals create financing and development plans, get them approved by multiple stakeholders, and do this in an ethical manner that respects the individuals behind these transactions. Strong communication skills for listening and negotiation are a must because building relationships and a reputation are key factors.
Career Options for Real Estate Graduates
Career options in real estate are as varied as the development projects that add value to properties in the United States and around the world. Depending on your prior education, work experience, and personality, you can enter the field of real estate from one of several different directions and work your way up to more senior roles.
Financial Analyst
Financial Analysts review performance data for existing residential, commercial, industrial, and retail properties. They help prepare financial projections to underwrite acquisitions and new developments and they support the work of senior members of the development team.
Project Manager
Project Managers oversee projects from start to finish. They write budgets, procure resources, monitor progress, keep stakeholders informed, and ensure that the projects are done on time and within budget. On site, they supervise contractors and ensure that the work is performed accurately, efficiently, safely, and on time.
Developer
Developers buy vacant or underused land and increase its value by building new structures on the property or renovating and repositioning existing buildings, often converting former uses to meet new opportunities. They interact with investors, lenders, city officials, and community leaders to identify opportunities and successfully complete new projects.
Asset Manager
Asset Managers manage real estate assets on behalf of companies and investment funds. They monitor the performance of each asset in relation to its competitors and prepare recommendations on how to maximize value over a long-term horizon.
If you're looking to start or advance your career in real estate, consider earning a Master's in Real Estate from Georgetown University. Students enter our program from many sectors, such as brokers, property managers, construction managers, lenders, or designers. They use the program to learn from one another as well as our faculty. As a student, you'll be prepared to successfully manage the evolving challenges, trends, and complexities of this fast-paced industry.
Learn more