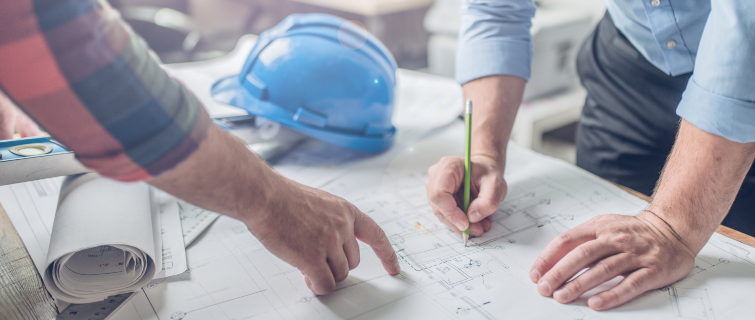 What do real estate professionals do?
That's a tough question to answer specifically because real estate is such a vast, multidimensional, and dynamic field. But putting this complexity aside for a moment, there is one overall goal that drives everyone in the business, whether they work as developers, financial analysts, construction managers, or any of the other professionals who play a role in this huge economic sector. All are committed to adding value to property, however large or small—value that has the potential to benefit multiple stakeholders, from businesses, homeowners, and investors, to the broader public sector and society itself.
A real estate career takes initiative, hard work, and a commitment to lifelong learning. Not a 9-to-5 job, it requires practitioners to study existing markets and keep abreast as these markets change. Real estate professionals create development plans, get them approved by multiple stakeholders, and do this in an ethical manner that respects the individuals behind these transactions. And strong communication skills are a must because building relationships is key.
Career Options for Real Estate Graduates
Career options in real estate are as varied as the development projects that add value to properties in the United States and around the world.
Construction Manager
Construction Managers oversee the construction of residential, commercial, industrial, and government buildings. Sometimes working in conjunction with other managers, they supervise contractors and ensure that the work is performed accurately, efficiently, safely, and on time.
Financial Analyst
Financial Analysts monitor a company's business performance in relation to its objectives and changing market conditions. They issue periodic reports to help management set strategic goals.
Project Manager
Project Managers oversee projects from start to finish. They write budgets, procure resources, monitor progress, keep stakeholders informed, and ensure that the projects are done on time and within budget.
Developer
Developers buy vacant or underused land and increase its value by building new structures on the property or renovating existing ones.
Asset Manager
Asset Managers manage real estate assets for a company, advising clients on ways to maximize their value and create revenue.
If you're looking to start or advance your career in real estate, consider earning a Master's in Real Estate from Georgetown University. You'll be prepared to successfully manage the evolving challenges, trends, and complexities of this fast-paced industry.
Learn more