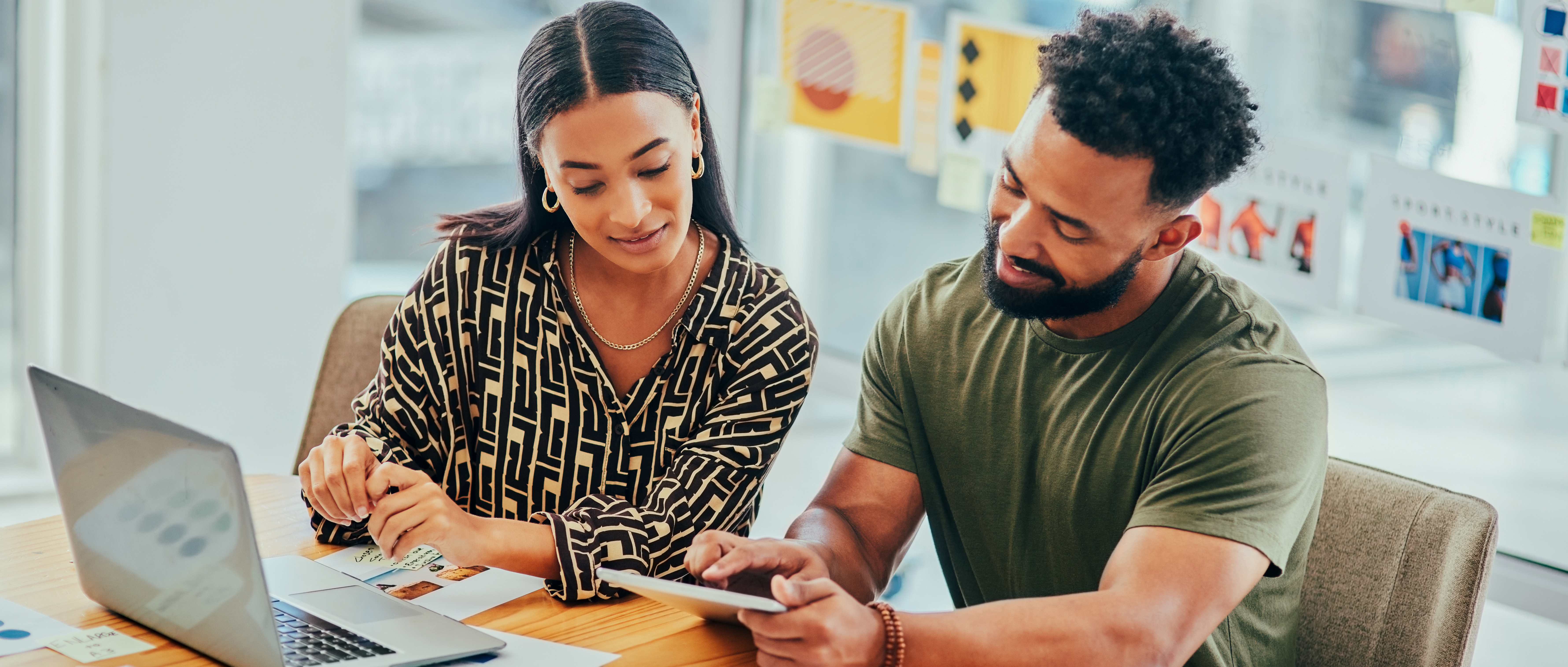 Visual communication has been around for as long as humanity itself. Think of the cave paintings from prehistoric times or the pictographs of ancient Egypt. In 1436, the printing press arrived and, within a few centuries, things really took off. Within the past 200 years, we've witnessed dizzying advances in sound and visual technology: from the telegraph to the telephone; from radio to movies to television; from the Internet to virtual reality. Today, we carry our personal communications devices with us more or less constantly, expecting to be informed by them, entertained—even enlightened.
All this presents a challenge and a unique opportunity for the professionals who work in design communications or manage others who do: How to cut through the cacophony of verbal and visual clutter to say something authentic, useful, and meaningful, whether on behalf of an individual, a business, nonprofit, or any other entity that wants to tell its story. And how to do this in a way that engages audiences, but does not exploit them, and strives to tell the truth. An online Master's in Design Management & Communications from Georgetown University gives rising professionals the design, management, business, and ethical tools to make this happen.
Career Options for Design Management & Communications Graduates
Career options in Design Management & Communications are as varied as the modes of visual expression humans have developed over the years.
Art Director
Art Directors are in charge of the visual design and style for a variety of mediums, including advertising campaigns, websites, television and movie production, and magazines and newspapers, to name just a few.
Creative Director
Creative Directors (sometimes called Design Directors) supervise the creative department at advertising and marketing companies. They help plan and monitor brand campaigns, work on company advertisements, and ensure that the company or organization has an effective and recognizable visual presence.
Design Manager
Design Managers own all design decisions regarding a project. They manage design teams and graphics teams and collaborate with other professionals from marketing, sales, and engineering specialties.
Graphic Designer
Graphic Designers communicate an organization's messages through a visual medium, using tools such as freehand drawings, computer graphics, text, film, and photos.
UX Designer
UX, or User Experience, Designers optimize the user's experience with a product. Using technical, creative, research, and problem-solving skills, they ensure that the product is usable, enjoyable, and effective.
Video Producer
Video Producers are in charge of the planning and production of video projects. They create production schedules, oversee the production itself, and supervise post-production editing.
Web Designer
Web Designers are responsible for the aesthetic concept and layout of an organization's website. They review website templates with key stakeholders, run tests on various layouts, and make needed changes to website features.
If you're looking to start or advance your career in design management, consider earning an online Master's in Design Management & Communications from Georgetown University. You'll learn the management tools and creative thinking techniques needed to seize opportunities, take risks, and design solutions that maximize impact.
Learn more