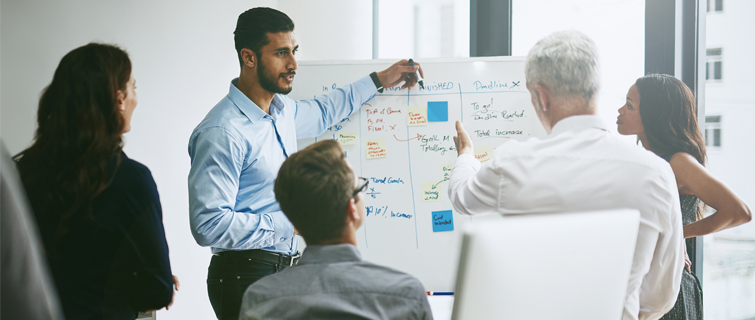 Try as you might, you can't construct an algorithm for creativity. And that is one of the joys of Integrated Marketing Communications, a field that emerged some 30 years ago when advances in data processing allowed agencies to shift from traditional advertising to more targeted approaches.
Today, data analysis can tell us much about consumer behavior and market trends. But it can't create a marketing campaign. It can't do what Dove soap did when it designed "Real Beauty," a norm-busting ad campaign that challenged conventional notions of beauty. Or what Nike accomplished when it unveiled its award-winning "Dream Crazy" ads featuring a variety of amateur and professional athletes, most notably former NFL quarterback and social activist Colin Kaepernick. These campaigns not only broke the mold, they showcased an industry that is embracing diversity so people can see themselves in its depictions of today's society.
To be successful, a marketing campaign must break through the overabundance of messages we receive constantly from the Internet and other sources. Studies show we're exposed to as many as 10,000 of them a day, up from between 500 to 1,600 daily messages during the 1970s. The challenge for marketing professionals is to break through this deluge with messaging that is authentic, compelling, and consistent across multiple platforms.
At its best, the field of Integrated Marketing Communications does more than sell products or promote brands. It connects people, inspires them, broadens their horizons, and maybe even helps change the world.
Careers Options for Integrated Marketing Communications Graduates
Careers in Integrated Marketing Communications are as diverse as the media that organizations use to reach the public and promote their brands.
Advertising Manager
Advertising Managers are in charge of an organization's advertising campaigns. They establish advertising goals, guide the creative process, supervise staff, and monitor the status and effectiveness of various projects.
Communications Manager
Communications Managers (or Communications Directors) supervise an organization's internal and external messaging. They promote the organization's brand, culture, and mission, and ensure that its messaging is consistent and effective.
Content Strategy Manager
Content Strategy Managers develop compelling and effective marketing content. Often leading content strategy teams, they work with designers, product managers, and other stakeholders to ensure that the content aligns with an organization's brand, mission, and business strategy.
Digital Marketing Manager
Digital Marketing Managers direct an organization's digital marketing strategy. They research consumer behavior, monitor the organization's online presence, and create content for successful digital campaigns.
Marketing Manager
Marketing Managers devise and implement an organization's marketing strategy. They define target audiences, oversee budgets, monitor sales and marketing campaigns, and keep the organization apprised of industry trends.
Social Media Manager
Social Media Managers are in charge of an organization's online interaction with the public. They research consumer behavior and lead digital campaigns that enhance an organization's online presence.
If you're looking to start or advance your career in Integrated Marketing, consider earning a Master's in Integrated Marketing Communications from Georgetown University. You'll learn the management tools and creative thinking techniques needed to create compelling, relevant, and successful marketing campaigns.
Learn more