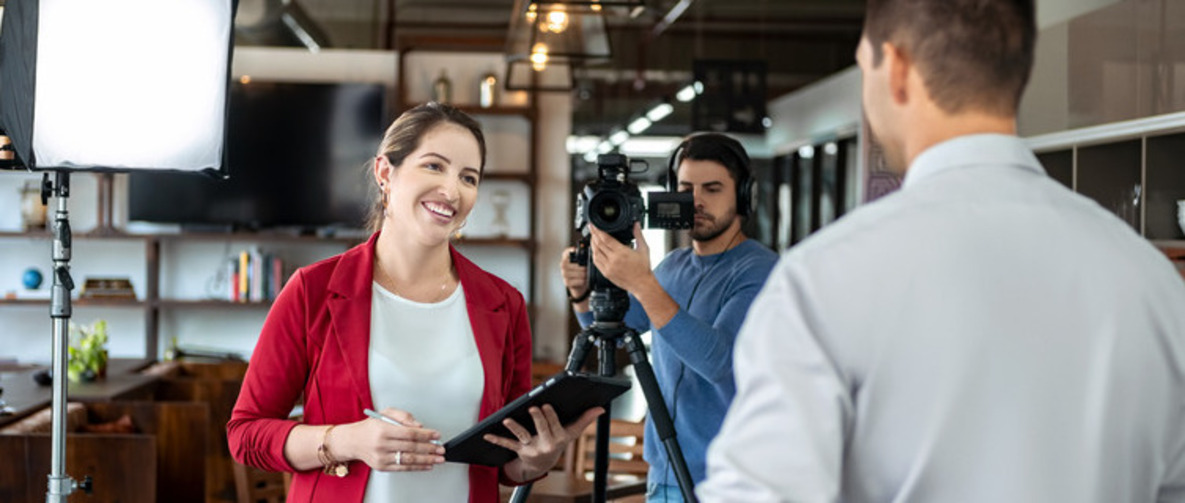 Americans' trust in the media, never astronomic, is nearing record lows. According to a 2022 Gallup poll, just 11 percent of respondents had a "great deal" of confidence in television news, down from 16 percent the previous year, while 16 percent felt similarly about newspapers, down from 21 percent. "At this point, there are probably exotic diseases that poll higher than we do," quipped Washington Post reporter Oliver Knox, "though we can take (extremely) modest comfort that Congress is even less highly regarded."
Given this low approval rating—and the deluge of misinformation, which nearly all reporters say is a serious problem—you might wonder why anyone would go into this business right now. And yet, you could also take this data and reach the opposite conclusion: that it's never been more important to support a strong, independent, fact-based media. With trust in virtually all institutions down—from the military, to the presidency, to banks and business—citizens need objective, unbiased reporting that covers these entities and explains what they do.
There are other reasons to go into journalism: it's exciting, intellectually stimulating, consequential—and fun. In journalism, you are limited only by the bounds of your curiosity and initiative. If you truly care about people, how they live, what they do for a living, what motivates them and troubles them, what they dream about for the future, then journalism might be the career for you.
Career Options for Journalism Graduates
Career options in journalism are as varied as the media that reporters and editors use to inform the public.
Editor
Editors are in charge of planning and revising the material that appears in books, newspapers, magazines, or on the internet. At a newspaper or magazine, they assign stories or assist reporters in developing their own story ideas. Depending on their exact position, editors may supervise a group of reporters, a section of the publication, or an entire newsroom.
Media Planner
Media Planners (also called Media Specialists or Media Researchers) use market research to develop, implement, and evaluate marketing campaigns for businesses and advertising agencies.
Video Producer
Video Producers supervise the planning and implementation of video projects. Also called Film Producers, they are experts in audiovisual processes and are in charge of setting up and managing the film set and overseeing the editing process.
Reporter
Reporters write or record stories for a variety of media, including newspapers and magazines, radio, television, and online news sites. Their work may include breaking news stories, explanatory reports, features, news analysis, profiles, and investigative pieces.
Photographer
Photographers tell stories through pictures or use these images to illustrate the stories of others. Their subjects can be as varied as the myriad visual components of modern life: people, places, animals, landscapes, and cityscapes to name just a few. Photographers often specialize in one or more areas of the craft, such as studio photography, news or sports photography, fashion photography, and advertising.
Video Editor
Film and Video Editors deliver the final versions of films using camera footage, sound effects, dialogue, graphics, and special effects.
Writer
Writers produce material for a wide variety of media: newspapers, books, television, radio, the internet—the list includes any medium that uses words to express ideas.
Social Media Editor
Social Media Editors engage with customers, associates, and the public through social media. They supervise the development of social media pages and create posts to produce advertising, publicize events, and launch promotions.
Fact Check Editor
Fact Check Editors examine a publication or online article to ensure accuracy. Because of the enormous number of facts in most publications, a Fact Check Editor must be thorough, organized, inquisitive, and have a keen attention to detail.
If you're looking to start or advance your career in journalism, consider earning a Master's in Journalism from Georgetown University. You'll develop a strong foundation of industry skills and knowledge that prepares you for a successful career, both now and in the future.
Learn more