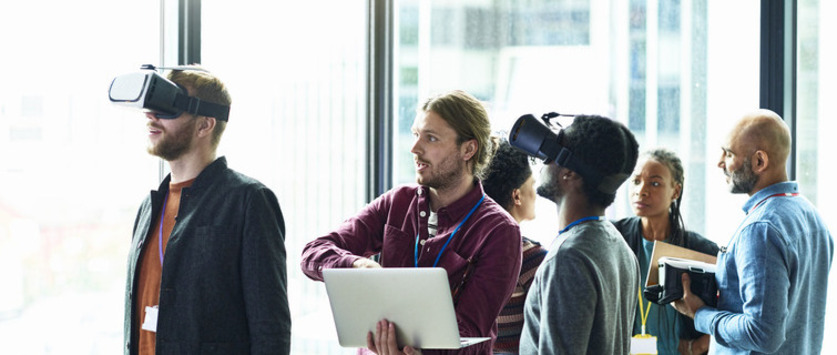 This article originally appeared in Education Technology Insights.
Artificial Intelligence is currently the key technology driving digital transformation across industry verticals. The higher education sector is no exception. Colleges are using Al to improve student experience and retention by using chat box features to answer administrative questions as well as automated emails to remind them about important dates. Some professors have also adapted to Al technology and are using Al-powered teaching assistants that help not only to answer course-related questions but also trackstudent learning over the semester. Al teaching assistants allow the faculty member to free up time from more clerical functions and focus on teaching and reinforcement feedback. However, Al can not only help colleges and universities do better than what they are already doing but it can also provide tools and platforms that can tremendously improve students' learning experience. An important technology revolution that is currently taking shape in the higher education sector: virtual immersive learning.
"Virtual immersive learning does not only benefit students, it can also help model best teaching practices and reproduce them across different disciplines."
Virtual immersive learning is nothing related to distance learning technology, it is all about creating a metaverse environment powered by Al, virtual reality, and augmented reality. This radical transformation of the teaching environment is not fiction but reality. In 2021, Stanford University launched its first metaverse class using Facebook's Oculus Quest 2 headsets in which 263 students completed a full virtual course. This application to the classroom is just one example among many applications of virtual reality and augmented reality for the learning experience. Just imagine applied disciplines like architecture, medicine, and engineering using virtual reality to create immersive laboratory experiences in which students are testing the resistance of new construction material on virtual buildings, performing virtual surgeries, and repairing plane engines using virtual twins. The metaverse learning environment is not limited to hard science only but could support social and humanities disciplines. Just imagine students studying clinical psychology by interacting with virtual patients in a virtual office or an entire virtual tabletop simulation that provides a unique experiential learning activity to students studying disaster management. Virtual immersive learning does not only benefit students, it can also help model best teaching practices and reproduce them across different disciplines.
The big question is: are universities ready to make that drastic technological change? First, it is important to mention that virtual immersive learning is happening, but it is not yet mainstream.
However, like online education 10 years ago, the digital transformation of learning experiences will take time to happen and be accepted as a credible teaching methodology. Cultural limitations are also very important. Many students, educators, and administrators will perceive virtual immersive learning as a threat to the traditions of higher education institutions. Ethical dilemmas related to data and behavior modeling will also need to be addressed thoroughly. Finally, the cost will probably be an important factor restricting access to this technology by universities that cannot afford to adopt these changes in the near future, therefore increasing even more inequalities among higher education institutions. Nonetheless, the inception of virtual immersive learning in education seems unstoppable and is already transforming the learning experience of younger students in the K-12 sector.
Learn more