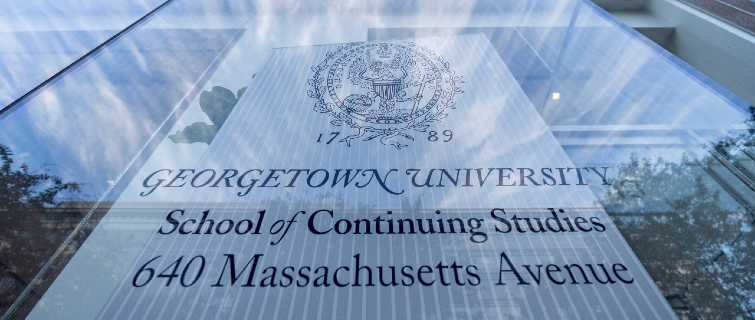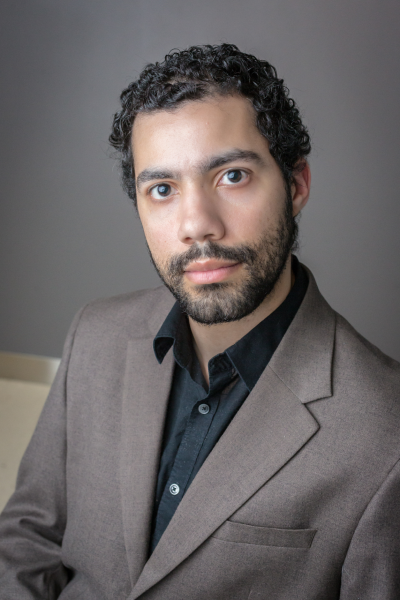 Washington, D.C.—Gabriel Antuna-Rivera, a student at Georgetown University School of Continuing Studies (SCS), has been awarded a prestigious Fulbright scholarship to teach abroad in Mongolia. The Fulbright Program is the world's largest international educational exchange program that provides funding for students, scholars, and professionals to undertake research and teaching opportunities.
Antuna-Rivera will graduate in May with a Bachelor of Arts in Liberal Studies degree from SCS. As a Fulbright scholar, he will be teaching English to vocational and university-level students in Mongolia. Antuna-Rivera said he looks forward to sharing his passion for writing with students while also learning about Mongolian culture.
"I've always been the type of person who is mission-oriented," said Antuna-Rivera. "I was thrilled that I had earned the opportunity to hone my skills as an educator before embracing public education as my profession, a field in need of mission-oriented workers."
During his time abroad, Antuna-Rivera will be representing the United States as a cultural ambassador, engaging with local communities while also sharing American values and traditions. He will also have the opportunity to develop language skills, build professional networks, and gain a deeper understanding of Mongolia's traditions and society.
"We are delighted that Gabriel's commitment to global engagement and his academic achievements are being recognized through this prestigious award," said Dr. Michelle Ohnona, Faculty Director and Assistant Professor of the Practice for the Bachelor of Arts in Liberal Studies Program. "This accomplishment is a testament to his dedication to community building, social justice, and academic excellence."
The State Department recently announced that Georgetown won the highest number of Fulbright scholarships out of any other college or university in the U.S. for the 2022-2023 academic year.
A record of 49 Georgetown students and alumni were competitively selected for the Fulbright Program, conducting research and teaching English in more than 30 countries. Over the Fulbright Program's history, nearly 600 Hoyas to date have traveled abroad with the program to address global challenges and foster international connections.
Antuna-Rivera has much to celebrate as he gears up for graduation in the coming weeks, and will travel to Mongolia in the fall.
Learn more