Program in
Bachelor of Arts in Liberal Studies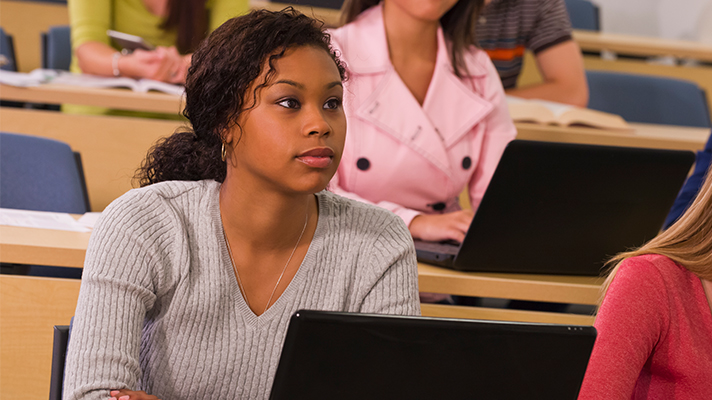 Bachelor of Arts in Liberal Studies Degree
Develop the tools needed to achieve your personal and professional goals through a flexible, part-time bachelor's completion program.
Request Information
Bachelor of Arts in Liberal Studies Completion Program
Our part-time Bachelor of Arts in Liberal Studies completion program takes you on an interdisciplinary journey spanning philosophy, literature, history, religion, and art. You'll master the art of inquiry and innovation while expanding your knowledge of topics both familiar and foreign.
Featuring a values-based curriculum, our program emphasizes intellectual advancement, enhanced critical thinking, and a greater cultural understanding. You'll explore the rich context of the human experience while developing insightful views of the past, present, and future on a global scale.
With flexible options to take classes in the evenings and on a part-time basis, our program makes it possible for you to earn a degree without interrupting your career. We also accept up to 64 transfer credits—including military training—so you can pick up where you left off and build upon any previous experience.
With a focus on reading and writing, our bachelor's completion program provides you with the skills you need for personal and professional success. You'll learn from a faculty of distinguished scholars and practitioners, who bring backgrounds and expertise across a wide range of specialties. Outside of the classroom, you can take advantage of individual advising sessions with program staff, designed to help you stay on track in achieving your goals throughout your time in the program—and beyond.
This section has testimonials from current students and alumni.
My experience at Georgetown has been very rewarding. I chose the Bachelor of Arts in Liberal Studies program because it provides a rigorous curriculum in an academic atmosphere that encourages learning and develops critical thinking skills with practical world application."

Angelita Harris Bachelor of Arts in Liberal Studies
You'll leave the program with not only stronger writing, rhetorical, and analytical skills, but also a broader, more diverse perspective of the world.
*Tuition for the Summer 2020, Fall 2020, and Spring 2021 terms will be available in early 2020.
---