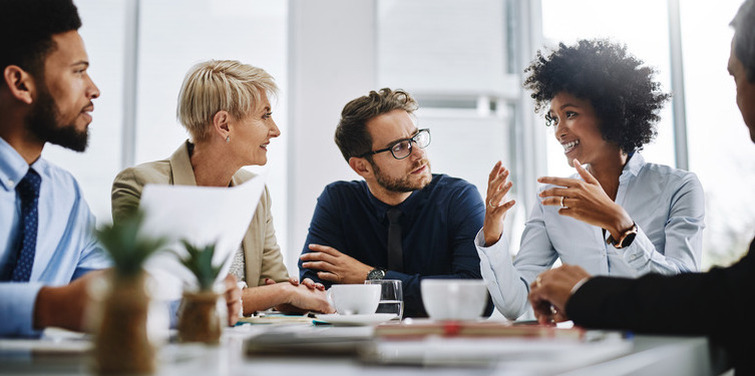 The course is called simply "Capstone," and Wendy Zajack has been teaching it for seven years. As the title suggests, it is the culmination of everything a student has learned in the Master's in Integrated Marketing Communications (IMC) program at Georgetown University—literally, the crowning piece. And Zajack, the program's faculty director, always wants to be a part of it.
"I can't not teach it, because I love it," says Zajack, who, before joining Georgetown, was a senior communications director at Nokia for six years. "The students are validating themselves as professionals, and it's just cool to be part of that process, just to be a little guide along the way and watch them leave with confidence."
As fitting as the term "capstone" is, it suggests a kind of endpoint, which is not quite right. A more accurate title might be "bridge," because the students—who work with real clients with the support of their Capstone advisor and class—are building bridges to the next phase of their professional lives.
Zajack has seen this progression, and the professional growth that accompanies it, many times.
"From a student journey perspective, it almost has its own mini story arc," she says. "They start off really excited." Then, almost inevitably, the hassles of the real world intrude: clients get busy and don't return calls; project specifications change; corporate personnel change; deadlines get moved.
"Then they hit a period where they're like, 'Oh, my God. I'm never going to get this done,'" Zajack says. "And then they emerge as a hero at the end. I've been here seven years, and it always follows that trajectory. It's like living the hero's journey. It can't get any better for a storyteller—right?"
In some ways, the three Capstones highlighted here could not be more different. One involves a storied TV network. The second works with a tiny startup serving parents of young children. And the third collaborates with a prominent global charity. What unites them is their intense focus on the intended audiences these organizations are trying to reach. Identifying each audience, its demographics, of course, but also its desires, concerns, and dreams is a key component—perhaps the key component—of the IMC program.
Rom-Coms—and Much More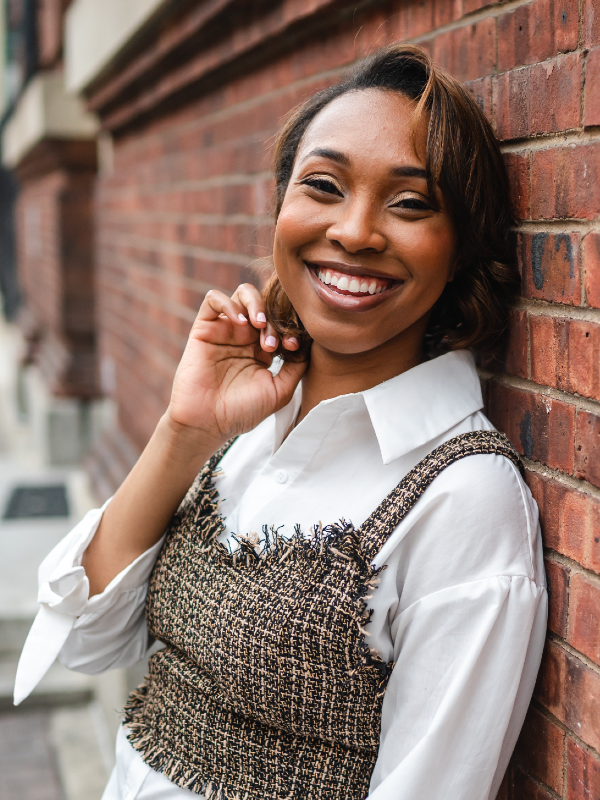 Quick question: Who watches the Hallmark Channel?
If you said, "My grandmother," you would be right. But not completely.
In fact, younger people might know that their grandmothers (and their moms) are watching the Hallmark Channel around Christmastime because, well, they're watching it along with them—and enjoying it just as much. And that was the challenge for Devin Burks-Beaford, who graduated from the IMC program in May 2023 and is now Vice President of Marketing at Siebert Williams Shank, an investment bank in Philadelphia.
"The Hallmark Channel rules the holiday season," with "practically 24/7" showings of family movies and romantic comedies, she writes in her Capstone. The challenge is "finding a way to reach more women, aged 25–49, and drive them to watch the Hallmark Channel through cable/live TV" instead of increasingly popular streaming platforms like Netflix and Disney+.
Burks-Beaford aims to show potential viewers that Hallmark is not just for the holidays and a middle-aged-and-older demographic.
"They have 'The Golden Girls.' They have 'The Watsons Go to Birmingham,'" Burks-Beaford says. "They have other movies that aren't just these two people who fall in love in a small city."
Her 60-page Capstone proposes "creating a digital media campaign that expands the new viewer's knowledge of all that the Hallmark Channel has to offer in addition to increasing brand awareness for current viewers." The eight-month digital marketing campaign is called "Love, Plus with the Hallmark Channel."
One serendipitous advantage for Burks-Beaford: her advisor previously worked at Hallmark. When she heard that Burks-Beaford had chosen Hallmark for her Capstone, she suggested working with her.
"Having her expertise and support was extremely helpful in terms of messaging," Burks-Beaford says. "She also helped me think 'outside the box' because I'm not used to doing this in the finance industry; there are so many limitations. But having the freedom to think more widely and broadly about a plan was a lot of fun."
A Tooth Story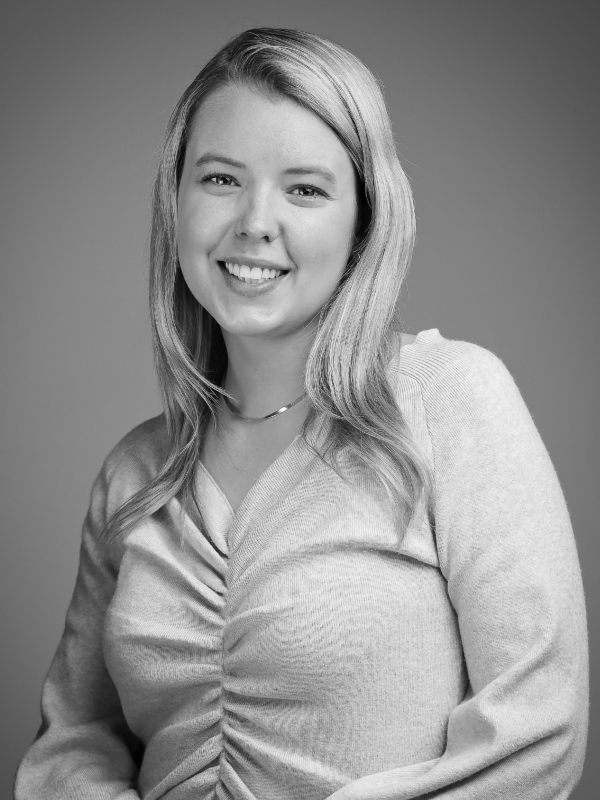 The IMC program can't guarantee students that their advisors will be former executives for their chosen clients, but, as in Burks-Beaford's case, they can help students explore areas they may not encounter in their day jobs.
That's been the experience of Madeline Caywood, who works as a public relations manager with the food, beverage, and lifestyle team for the Brand Guild, an advertising agency based in New York and Washington, D.C. Her advisor has a friend from California who is launching a new product for parents called The Tooth Fairy Flylight and thought Caywood would be a good fit.
"I'm really interested in the founding story: the founder is a mom," Caywood says. "So, it was really all about laying the foundation for how the project would launch successfully from a marketing and PR perspective."
The Tooth Fairy Flylight is expected to launch in Summer 2023. Shaped like a big tooth, it's designed to sit on the floor or on a bedside table where it will cast stars and teeth and other whimsical shapes on the ceiling. There will also be an accompanying storybook about the tooth fairy turning the teeth into magic dust that helps the world go 'round. At a time where parents are more stressed than ever, it will offer a reassuring narrative and a quiet moment when children and their parents can connect.
Creating a marketing plan for the product involved intensive research into the needs and concerns of today's parents as well as interviews and focus groups. One goal, Caywood says, is "identifying those key mom influencers that influence the community of parents." Second is having a high social media presence. And third is making the product's website user-friendly and easy to navigate.
Even after graduating in 2023, Caywood keeps in touch with the company's founder and is "constantly looking for ways that I can help her."
"It's just such a unique opportunity to work from start to finish with an advisor on a project that you never would have worked on totally by yourself—ever," Caywood says. "And that challenge, I think, was interesting and really rewarding."
A Dream for the Future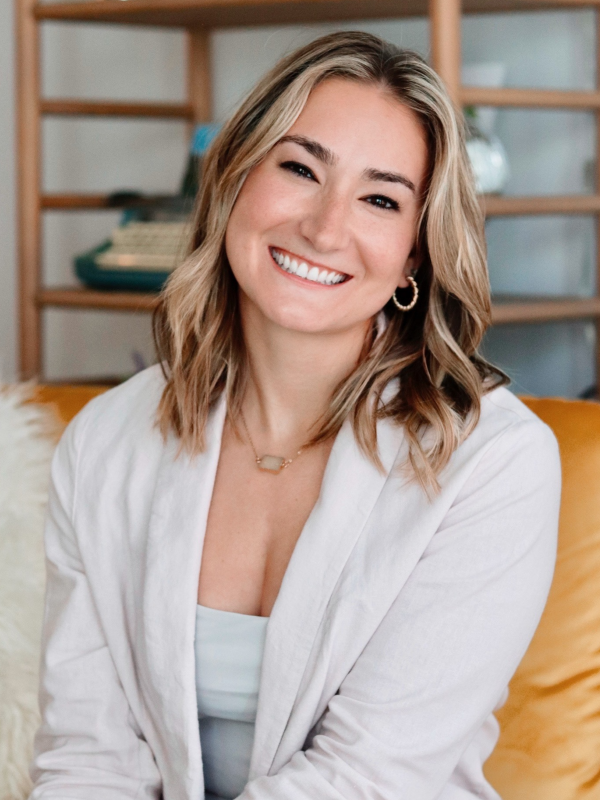 Maybe her interviewer was a bit confused. Or Amanda Frattarelli was being a little too self-effacing. But after the 10-minute mark in their interview about her Capstone work with the United Nations Foundation's United to Beat Malaria campaign—and its forthcoming multi-continental "Malaria-Free Dreams" campaign which launches in 2024—it seemed he needed to clarify something:
"And what role did you play in the 'Malaria-Free Dreams' campaign?" the interviewer asked.
"I created the whole thing."
Many people in the Global North may think that malaria, a disease caused by a parasite and spread by mosquitoes, has been all but conquered. But that is not the case. Malaria still sickens about 247 million people a year and, as Frattarelli notes, kills about 619,000.
The problem for United to Beat Malaria is that the disease is especially "under the radar" for Generation Z—just the people the campaign must recruit if it is to bring down those numbers in the coming years.
"The current advocates of United to Beat Malaria are millennials and older, with the concern that main donors are aging out," her Capstone says. Generation Z (born between 1997 and 2012) "needs to be placed into the heart of the issue through community involvement and given the feeling that their efforts make a difference." The goal: to "increase advocacy by 30 percent by the end of 2024."
Through her research, Frattarelli identified three public health issues that most concern Gen Z: climate change, poverty, and world hunger. But only 46 percent felt they could make a difference in global health, and many noted that malaria is rarely seen or talked about, creating a lack of urgency.
To tap into these issues, Frattarelli proposed a "Dream Big and Sleepout for Malaria" on April 25, which is World Malaria Day, to give young people a sense of what those in malaria-prone countries experience every day. She suggested a "Virtual Dream Wall" for children around the world to share their dreams for the future. She said the dream wall also has the potential to become an immersive museum experience that would include information and education about the disease, how it is treated and can be avoided, and how young people could "donate to the dreams."
The third proposal is for a comprehensive social media campaign that, among other things, showcases communities beset by malaria that have recovered, as well as videos of children sharing their dreams, including what they want to be when they grow up.
One of the more challenging aspects of the Capstone was creating a single campaign that would work in three distinct areas: fundraising, communications, and advocacy.
"They all had different problems, and they all had different things they wanted out of [the campaign]," Frattarelli says. "And it was challenging to pull together all the needs of the departments to create one plan that would satisfy everybody."
And it appears that it did. On Frattarelli's LinkedIn page—following a post thanking Zajack for helping her connect with the malaria campaign after she expressed interest in the nonprofit sector —there is a note from Amardeep Shergill, a communications associate for United to Beat Malaria.
"It's been a pleasure working with you this semester and know the team at Beat Malaria is very excited to implement your findings and campaign ideas in the coming year," he wrote. "Congrats on graduation, and of course a huge thank you to Wendy for connecting us."
Learn more