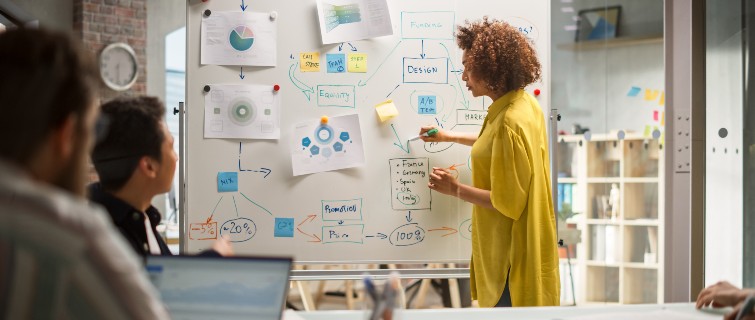 Wendy Zajack remembers the conversation as if it were yesterday. It was just days before Spring 2019 commencement, and Zajack, faculty director of the Master's in Integrated Marketing Communications (IMC) program at Georgetown University, was sitting with Caroline Westerman Wells, one of her top students, in the large atrium at the university's School of Continuing Studies.
They were talking about Westerman Wells' plans after graduation.
"I'm going to start a marketing agency," Westerman Wells said.
For Zajack, who had worked closely with Westerman Wells for two years, this came as a surprise. After all, Westerman Wells had a promising corporate career in brand strategy and event marketing and had never talked about starting her own business. But on another level, it wasn't surprising at all. The IMC program has "a strong entrepreneurial streak," Zajack says, and the skills it emphasizes—defining a market, identifying opportunities, and zeroing in on an audience's needs—are the very skills that entrepreneurship demands. It's no wonder, then, that Marketing for Entrepreneurs is one of the most popular classes for students who have completed their foundational courses.
Here are the stories of three IMC alumni who became entrepreneurs after graduation. Westerman Wells made that decision fairly late in the program. Lauren Strayhorn knew she wanted to start a business but wasn't sure what form it would take. And Alicia Valencia Erb was planning her retail business from the program's Day One.
"Some students are just, 'I know I want to do this,' and others meander and then get to it," Zajack says. "I don't think there's a wrong way to do it, and I think that's cool, too."
Confidence and Credibility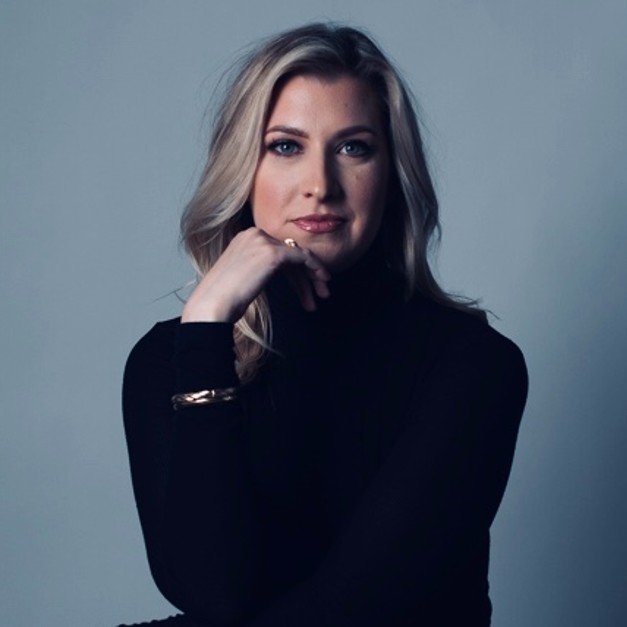 Westerman Wells' 9-month-old son is sleeping in the next room. She finally has time for a phone interview. On the other end of the line, her interviewer says he would have no idea about how to start a business.
"I really didn't know, either," says Westerman Wells, who launched her firm, LION Brand Consultancy, just before graduation. Now she leads a five-member team working remotely across the country.
"Just figure it out along the way."
Just figure it out along the way—for every entrepreneur, it ultimately comes down to this: You really don't know how to start a business until—well, until you start one. But Georgetown gave Westerman Wells the skills—and the confidence—to strike out on her own.
The program is highly focused on knowing your audience. This can be achieved through targeted research and well-designed focus groups. One of Westerman Wells' favorite classes was Consumer Research & Insights. She says she was constantly asking her instructor questions like: "Is this still best practice?" and that "she was incredibly helpful."
"I used to work in the corporate world, and there was such a disconnect, sometimes, [between] these brilliant, creative, and exciting strategies that marketing companies would put out that would sometimes just land flat," Westerman Wells says. "And what I realized was: nobody was really talking to the audience before they came up with these ideas."
Since starting her consultancy, Westerman Wells has done work for the American Petroleum Institute, Raymond James, the Washington Commanders, American University, and other clients.
"It's a fantastic program," Westerman Wells says of IMC. "And I think, more than anything, in addition to the tangible skills, it made such an impact on my confidence level and my credibility level to clients. And it gave me that initial interface."
An Underserved Audience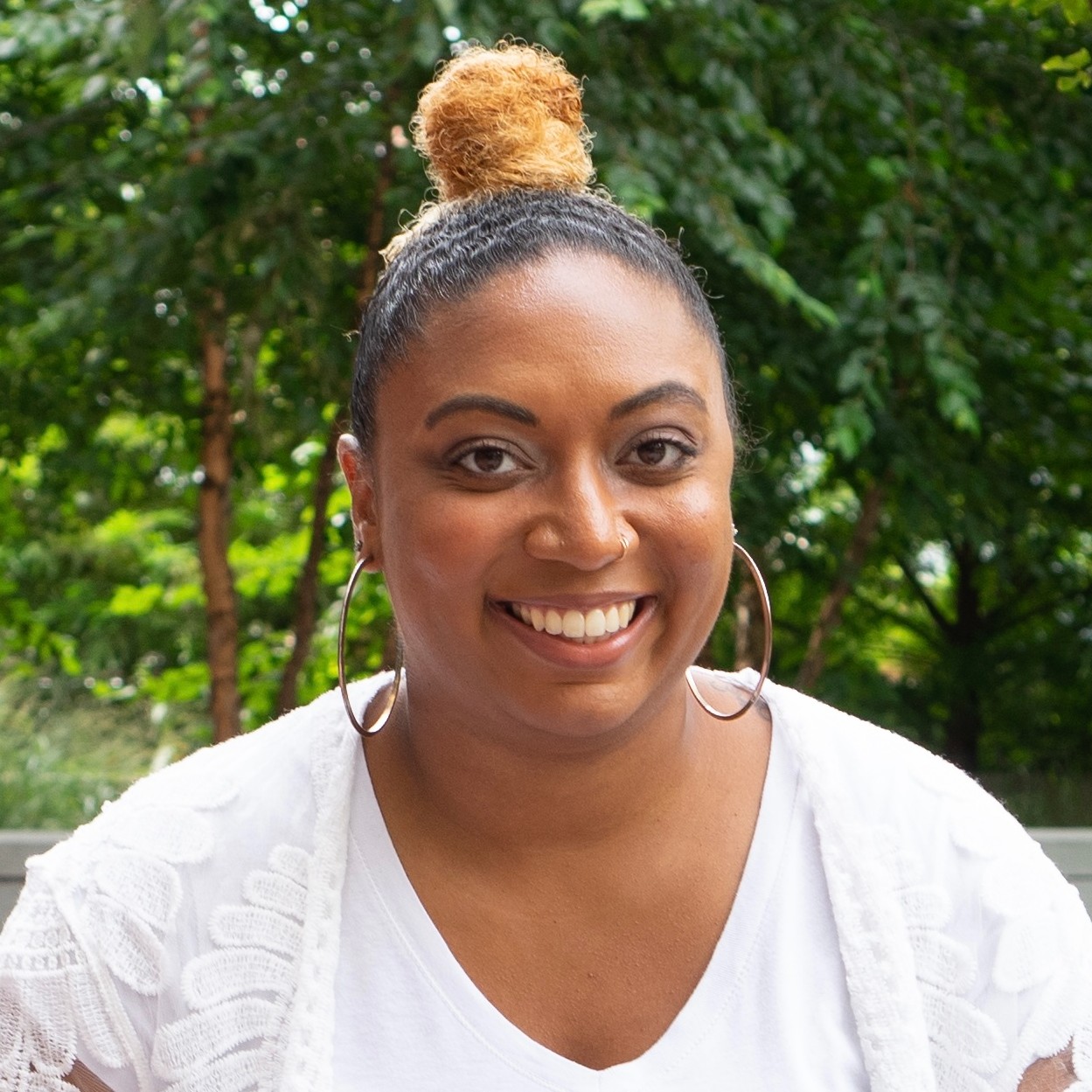 "Noted." It means, "I get it," Lauren Strayhorn says. She doesn't mean that in a general way—as in, "Pick you up at 7." "Noted." No, it's something deeper, more resonant. More like: "I understand where you're coming from."
Black women use that phrase a lot when someone speaks the truth, Strayhorn says, and it's why she adopted the word as the title of her newsletter, Notedd, which helps Black professional women "stay informed, connected, and authentically ourselves." (She added the extra "d" to make her website unique.)
Strayhorn already had considerable marketing experience when she entered the IMC program in 2017, having led integrated marketing campaigns for clients such as Clorox, Nestlé, and H&R Block. She knew she wanted to start her own business, and knew the audience she wanted to reach—one she says is underserved. But it took some research to come up with the exact vehicle for reaching those clients: a subscriber-based newsletter.
"In 2018 is when I started to leverage the courses that I was taking through the IMC program to create the newsletter: gathering data, doing research, conducting focus groups," Strayhorn says. She chose "five pillars" on which to focus her newsletter: politics; financial management; professional development; entertainment and pop culture; and health and wellness, including mental health, nutrition, and fitness.
Notedd is multifaceted because Black women are multifaceted—"not a monolith, by any means," Strayhorn says. She says the most challenging part of the venture is raising money, either from public or private sources.
And the most enjoyable?
"For me, it's been great to have something that feels like a calling," Strayhorn says. "I remember, as a child, always having this passion for doing something for my community of Black women who had always been so supportive of me. I went to a predominantly Black women liberal arts college, Spelman College, and so Black women have always been rooted in everything that I do. My calling now is to utilize my resources, my connections, my interest and background in marketing to create a space that is supportive of them."
Fashion—and More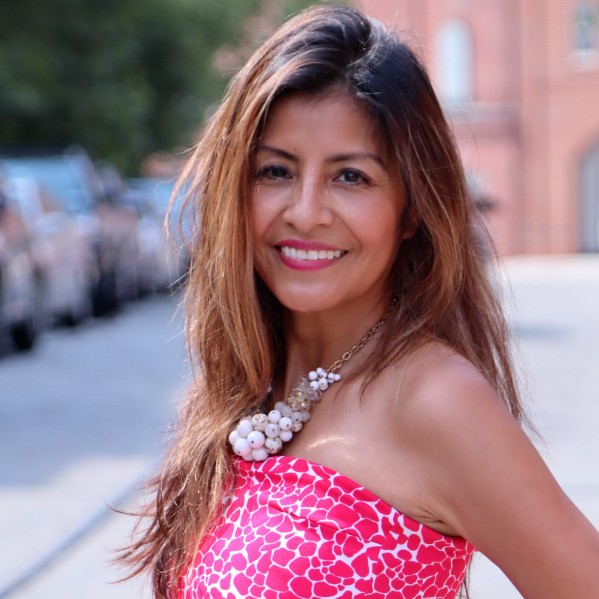 Maybe some people start their own businesses because they're unhappy with their current job. But that's not the case with the entrepreneurs featured here. They all enjoyed their work in the corporate sector and were good at what they did. But each had the urge to try something new.
"I loved it," says Alicia Valencia Erb, who was vice president for member relations for NASCUS, the National Association of State Credit Union Supervisors. "I've always been able to connect with people and form relationships with them," she says. "That's how you earn loyalty. That's what I learned at my last job."
But Valencia Erb had another abiding interest: fashion. And not just getting dressed up herself (though that was part of it), but helping others look their best.
"People always ask me for fashion advice," she says. "So, it was a natural reach for me to move into fashion."
In July 2022, she opened VIDA Style Shop, a high-end consignment store in Old Town Alexandria, Virginia. She learned about the business by spending 10 months working Friday and Sunday nights at another consignment shop.
"I fell in love with consignment," she says, "and learned everything I needed to do."
Well, almost everything. She picked up quite a few skills at Georgetown, too. It taught her the importance of truly understanding an audience and that being authentic with your clients and associates is not just a nice philosophy—it's best practice as well.
"I have a sign outside my door: 'Everyone Is Welcome Here,'' Valencia Erb says. And she means it. For her, helping local designers sell their goods, making clients feel accepted, even contributing, in her own way, to recycling and upcycling is all part of a bigger project.
"It all starts with 'why'—'why am I doing this business?'" Valencia Erb says. "'Am I going to solve a problem? Is there a gap in the industry that I can fill?' And that all started at Georgetown."
Learn more