Master's in Project Management


Molly Kiu Cho Wong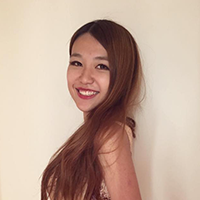 With the time difference, Molly Kiu Cho Wong's schedule was perfect. She could attend Georgetown's graduate program in Project Management during the day and early evening, then get online at her apartment in Washington and work for her family's Hong Kong business from 8:00 p.m. (8:00 a.m. their time) to 2:00 a.m.
Not exactly the perfect sleep schedule, but great for pursuing her master's degree while serving as General Manager for the family business, Trendex GROUP LTD.
"It was difficult," she said, but well worth it.
On a typical day at Trendex, Wong manages projects with different teams for Disney and Gamestop, which carries brands such as StarWars, Minecraft, and The Legend of Zelda. Then she contacts manufacturers in China to ensure the products meet the testing requirements, global standards, and strict ship dates requested from clients. It helps that she speaks four languages fluently: Mandarin Chinese, Japanese, Cantonese, and English (as well as intermediate Spanish).
But despite all her talents—as well as undergraduate degrees in economics and business administration from universities in the United States and Japan—Wong felt she still wasn't using the best project management practices.
That's where Georgetown came in. She attended the Project Management program for a year and a half, long enough to receive her degree and PMP (Project Management Professional) certification.
"Before I got into the program, I didn't have enough knowledge of project management and wasn't using the best methodology," she said. "The program helped me gain the most up-to-date methodology for all the project management phases."
At Georgetown, Wong learned from instructors working in the field and fellow students who came to the program from a variety of jobs. Like so many of the cohorts at the School of Continuing Studies, it's a small and congenial group that still keeps in touch.
"You couldn't ask for a better training ground," she said. "Ultimately, the best thing about being at Georgetown is the interesting, bright people you are with."