Master's in Supply Chain Management


Albertus Rowan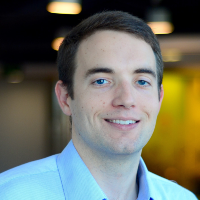 Albertus Rowan's path to a career in supply chain management might seem circuitous at first. But on second glance, it makes perfect sense.
Consider his decision, after graduating from Gettysburg College, to study in China. That showed he had curiosity—and a fair amount of bravery as well.
"Yes, at times it was definitely overwhelming," Rowan recalls, "but there are so many things you've never been exposed to that you get to learn about and try to understand."
Later, he worked at the Close Up Foundation, a nonprofit that brings students and teachers to Washington, D.C., for an immersive civics experience. He enjoyed teaching the groups, but was most interested in his job as a program leader, which involved scheduling 50 to 250 students and their teachers and "making sure no kid was left behind."
Connected the dots yet? Rowan did and realized that his unique skill set fit nicely with a career in supply chain management. In 2020, he entered the master's program at Georgetown University, and a year later was offered a job with The Terminal Corporation, where he is now a logistics analyst. In its warehouses near the Port of Baltimore, the company handles shipments of everything from building supplies and industrial cargo, to high-tech components and consumer products.
"I've been spending a lot of time working on our IT systems, understanding what we're doing today and what the future could look like, and then trying to merge those together," Rowan says.
He says Georgetown prepared him for a career that requires both strong analytical skills and an ability to work with others.
"It was just really exciting to be in that sort of environment where people want to support one another," Rowan says. "And I got nothing but help and support from my classmates and my professors."