How to Finance Your Degree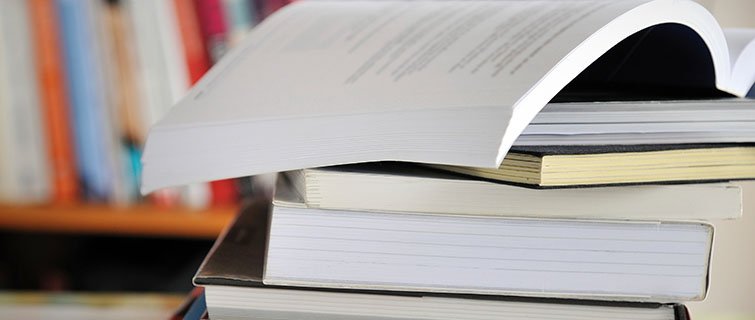 You've decided to pursue a degree at Georgetown University. Now, how will you finance it?
At Georgetown's School of Continuing Studies (SCS), financial aid officers advise applicants to explore a broad range of funding options such as grants and scholarships, federal and private loans, employee tuition reimbursements, and special federal tuition for veterans. It is important to start your search early. And remember, financial aid packages will differ because they are based on a student's unique circumstances. Applicants should explore grants and scholarships listed by the SCS Office of Admissions and Georgetown's Office of Student Financial Services before turning to either federal or private loans.
Service Scholarships and Other Awards
In keeping with its Jesuit values and interest in public service, Georgetown offers service scholarships to SCS students who have worked in AmeriCorps, City Year, and the Jesuit Volunteer Corps.
SCS has also partnered with outside groups to offer additional scholarship opportunities. This includes a partnership with the World Bank to provide scholarships for World Bank Staff Association Members, as well as a partnership with the U.S. Office of Personnel Management to offer scholarship opportunities for eligible federal employees across the country.
Several scholarships are also available at the undergraduate level for SCS students in the Bachelor of Arts in Liberal Studies program. These include the LaFarge Scholarship, the Osher Re-entry Scholarship, the Crankstart Foundation Re-entry Scholarship, and the Phi Theta Kappa Bridge Scholarship.
In addition to other websites, a list of outside scholarships is provided on the Office of Student Financial Services website.
Military Education Funding
Military students are an important part of the student body at SCS. To assist these students in financing their education, Georgetown is a participant in the Post-9/11 GI Bill® Yellow Ribbon Program, which provides additional student funding of up to $20,000 per year to eligible military students in SCS's undergraduate and graduate programs and is matched by the Department of Veterans Affairs. In addition, Georgetown is a University Partner for the Tillman Scholars program, which funds recipients' tuition, books, fees, and living expenses for students enrolled full-time. The scholarship is open to active-duty service members, veterans, and military spouses.
More information about veteran education benefits and scholarship opportunities for military students can be found on the Veterans Office website.
Employee Tuition Reimbursements
Employee Tuition Benefits are another source of funding that some corporations provide for their employees. Eligibility and rules for these programs vary, so it is important to meet with your human resources department to learn about guidelines for any benefits your company might offer.
Student Loans
After you have researched various grants, scholarship, and tuition reimbursement programs, look into student loans, both Federal Student Aid and private educational loans. The interest rate on federal loans is fixed and is often lower than some credit card interest rates, while private educational loans may have variable interest rates that are sometimes higher than 18 percent. If you work in public service, there is also the possibility that part of your federal loan could be forgiven, which is generally not the case with private loans.
To be eligible for Federal Student Aid, a student must be enrolled at least half-time, as defined by the University Registrar. Students who are admitted non-degree/provisionally to SCS are not eligible for Federal Student Aid, but they may be eligible for private educational loans. When a provisional student transitions to a degree-seeking status, the student may then be eligible for federal student loans.
To apply for a federal loan, you will need to fill out a Free Application for Federal Student Aid (known as FAFSA). You can find a link to this application—as well as the School of Continuing Studies Supplement Form—on the Office of Student Financial Services website. Since federal aid is awarded on a rolling basis, it is important to fill out these documents as soon as possible.
The FAFSA form may be required when applying for grants or loans offered by states and the District of Columbia, including the DC Tuition Assistance Grant (DCTAG).