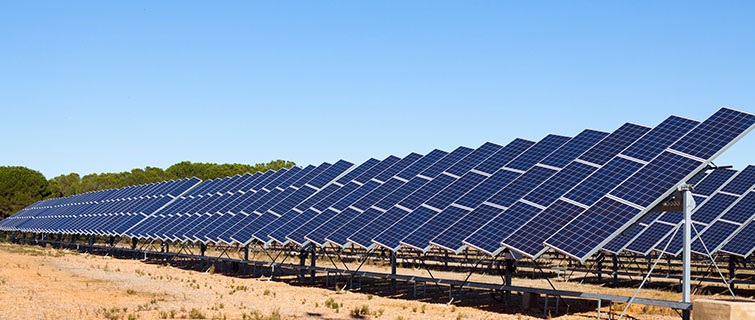 by Sarah McCue, Faculty, Master's in Technology Management
Having spent much of my career focused on ways that new and emerging technologies can benefit societies, I'm often incredulous that progress on some of humankind's most intractable problems doesn't happen as quickly, effectively, or widely as possible.
Most agree that technology solutions exist for almost every seemingly intractable problem. Yet often our greatest challenge is to match the problem with the solution—government leaders know what problems they need to solve, but are simply unaware of the technology solutions available to them; even the most highly informed development experts are not aware of the technologies being produced for their particular area of expertise; and technology firms are often unaware of both the vast and the specific challenges developing countries face.
Many high-profile prize initiatives focus on big ideas that leverage new and emerging innovations, such as the Clinton Global Initiative; Darpa Grand Challenge; the new MacArthur 100&Change competition, which awards $100 million; the MIT Center for Collective Intelligence; SEAD energy competition; the X-Prize; and others. However, these prize initiatives rarely bring government, development experts, scientists, and firms together to find the most dramatic new solutions to old problems.
To make better progress, we must come to a collective agreement on the extremely specific problems—not general challenges—in areas such as access to capital, business creation, countrywide connectivity, education and training, employment, environmental protection, government administration, health, housing, hunger, infrastructure, pollution, population growth, trade expansion, waste, water scarcity, and women's empowerment. These are but a fraction of problems facing the developing world.
We must seriously engage with global technology leaders by illustrating these intractable problems to allow the technology sector to identify specific solutions that can be deployed for the benefit of developing countries.
We must say to the thousands of small and large tech firms, "Here is the problem. What is the best solution?"
The issue is that UN, World Bank, and NGO experts are often unaware of the breakthrough technologies that are being used or developed; and tech firms have no idea how to collaborate with governments or vast institutions to bring solutions that could solve humankind's challenges.
We know the problems; the technology sector knows its solutions. Therefore we must launch a call for solutions and a corresponding problem-solution databank for technology investments in priority sectors (e.g., health, food security, education, entrepreneurship, etc.).
We must then create a campaign to educate as many government officials and bureaucrats as possible on the specific technologies under their respective sectors of responsibility that will create economic growth, jobs, efficient and effective government, and social change.
Country donors, multilateral development agencies, the United Nations, and the World Bank must then work with country leadership to integrate technology and its multitude of innovations and solutions into their funding portfolios and projects.
Taking this practical approach will allow us to truly identify how existing technologies and innovations can be a game changer in the effort to end extreme poverty and boost shared prosperity through job creation, skill development, GDP growth, basic services delivery, and the emergence of new services and industries.
Simply, we must better mobilize leading technology firms to respond to these global grand challenges. Silicon Valley and other technology corridors around the world exist to solve problems. What better opportunity than to engage technology firms in finding solutions to the world's most intractable problems?
Learn more