Degrees and Programs in
Technology Management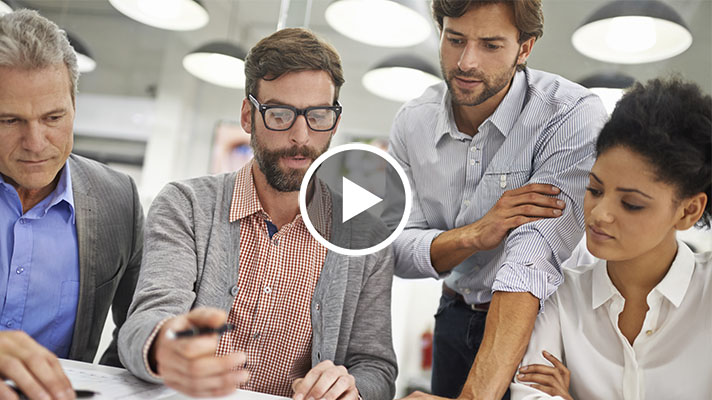 Master's Degree
Learn from the nation's top CIOs, strategic directors, and IT executives while cultivating the strategic skills, technical knowledge, and practical experience needed to become an effective leader.
Request Information
Master's in Technology Management
Georgetown University's Master of Professional Studies in Technology Management prepares you to become a forward-thinking and effective technology leader. You'll master not only the critical-thinking strategies needed to analyze and address evolving business needs, but also the management expertise that prepares you to inspire teams and drive innovation.
Rooted in application, our program brings together focused coursework and practical, hands-on experience. You'll have the opportunity to engage with some of the nation's leading industry experts and organizations through real-world client work, guest lectures, case studies, and networking events.
We regularly update our curriculum to align with the industry. Led by a faculty of CIOs, strategic directors, and IT executives, our courses emphasize not only current best practices, but also emerging industry trends and technologies. You'll develop a 360-degree perspective of the technology landscape as well as the contemporary skills that today's market demands.
This section has testimonials from current students and alumni.
In the Georgetown University Technology Management program, engaged students with diverse backgrounds become technology leaders by working closely with world-class faculty members on current challenges."

Pablo Molina, D.L.S., Faculty Master's in Technology Management

The program's courses are solidly rooted in state-of-the-art technical training. This is tempered with engagement with local companies. My students interact with local technology leaders on a one-to-one basis outside the classroom and with speakers inside the classroom; additionally, they participate in a podcast that has them 'face off' with local startups."

John Gilroy, Faculty Master's in Technology Management

It's really helped me to feel more confident in my intended career path. I have solidified what I want to be doing, and I wouldn't have this feeling if it were not for Georgetown."

Catriona Coleman Master's in Technology Management

The Master's in Technology Management program at Georgetown University has helped me to develop skills and interests in product management, managing information security for complex IT systems, and entrepreneurship through its deep connections to the D.C. entrepreneurship scene and faculty members who are highly accomplished experts in their respective fields."

Brian Norville Master's in Technology Management
Ideal for working professionals, our program is designed to fit your schedule. We offer flexible options to take classes online, on campus, or through a combination of both—so you don't have to interrupt your career to earn your degree.
Upon completing the program, you'll be well positioned to lead teams, maximize opportunities, and develop innovative solutions for today's most critical IT challenges.
*Tuition for the Summer 2020, Fall 2020, and Spring 2021 terms will be available in early 2020.
---