Graduate Certificate in Cybersecurity Risk Management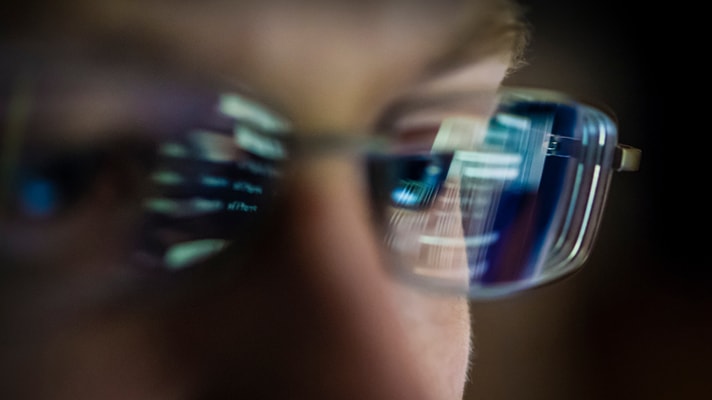 Graduate Certificate
On-Campus & Online Formats
Master the specialized skills needed to prevent and mitigate cyber risks through an accelerated, customizable curriculum.
Apply Now
Request Information
Georgetown University's Graduate Certificate in Cybersecurity Risk Management prepares you to develop and implement risk governance frameworks that increase resiliency for individuals, departments, and organizations. Featuring an interdisciplinary and customizable curriculum, our four-course certificate offers a specialized approach to cybersecurity, where you can tailor your studies to meet your educational and professional goals.
Our program takes an interdisciplinary approach to cybersecurity, examining the field through the lenses of ethics, communications, risk management, compliance law, security, computer science, and organizational change. In the classroom, you'll engage with industry experts, who will expose you to the latest best practices within the cybersecurity landscape. You'll also gain hands-on experience developing and executing integrated strategies, policies, and safeguards to manage risks across an organization.
Number of Credits: 12

Format: On-campus & online

Format
On-campus & online

Tuition: $18,876*

Enrollment: Full-time or part-time

Enrollment
Full-time or part-time

Duration: 6-12 months

Semester of Entry: Fall, spring, summer

Semester of Entry
Fall, spring, summer
Drawing from frameworks established by the National Initiative for Cybersecurity Education (NICE) and National Institute of Standards and Technology (NIST), our curriculum emphasizes the competencies and functions needed to address today's increasingly complex cyber threats. You'll study different approaches to cybersecurity governance and understand how to identify, mitigate, and manage risks across the enterprise.
Ideal for working professionals, our program is designed to fit your schedule. We offer flexible options to take classes online, on campus, or through a combination of both—so you don't have to interrupt your career to earn your certificate. Once you complete the 12 credits needed to earn this certificate, you'll have the opportunity to apply these credits toward the 33-credit Master's in Cybersecurity Risk Management or the 36-credit Master's in Information Technology Management.
Upon successful completion of the certificate, you'll be able to:
Design and implement a cybersecurity governance framework.
Develop and deploy an effective employee awareness and training campaign.
Identify, assess, and manage cybersecurity risks across the organization.
Analyze the impact of emerging technologies on organization network and infrastructure security.
Integrate regulations and compliance requirements with cybersecurity strategies.
Advocate and articulate cybersecurity investments.
Communicate effectively with IT professionals and key business stakeholders.
Implement cybersecurity strategies that respect ethical principles.
*Tuition rates for each term are published annually, typically in February. Total tuition listed here reflects Fall semester of entry.
---