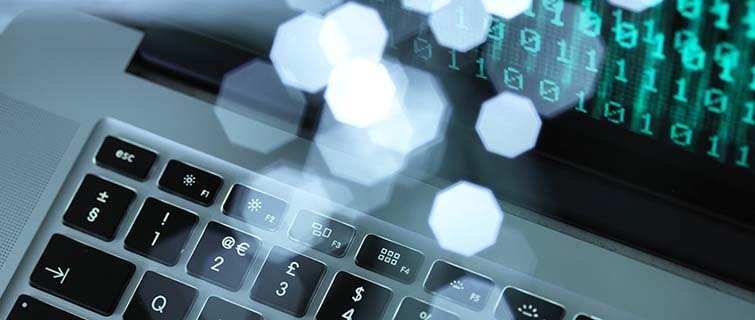 Washington, D.C.—Georgetown University's School of Continuing Studies (SCS) is pleased to introduce the Master of Professional Studies in Cybersecurity Risk Management. Launching in fall 2019, this program marks a notable addition to the School's existing portfolio of technology and security master's programs, as well as an exciting leap for the University: This will be the first cybersecurity degree to be offered at Georgetown.
"Today's digital landscape presents new and complex challenges for cybersecurity practitioners," said SCS Dean Kelly Otter. "The Cybersecurity Risk Management master's degree reflects Georgetown's commitment to providing cutting-edge educational opportunities for students pursuing careers in this evolving field. Rigorous academic study, strong industry partnerships, and the Georgetown network are hallmarks of the program, preparing students to make meaningful contributions in the workplace and in their communities."
Access to Leading Experts and Organizations
Drawing from industry best practices as well as professional, legal, and policy standards, the program's curriculum takes a comprehensive approach to cybersecurity, preparing students to manage risk holistically across an organization.
"Not only does the program curriculum offer a cross-disciplinary approach to better understanding cyber risks," said Faculty Director and Professor of the Practice Frederic Lemieux, Ph.D., "but it also provides up-to-date perspectives on current and emerging security challenges through continuous industry engagement."
One of the tenets of the new program is its connection to the industry, which will be reinforced through partnerships with several major organizations within the cyber sector. This includes a collaboration with the D.C. Chamber of Commerce to launch the Cyber Watch program, an initiative that will give students opportunities to consult for local businesses on risk management practices. The program has also formed partnerships with IT cognoscente Telos Corporation and nonprofit The Cyber Security Forum Initiative to foster additional opportunities for students to secure internship placements, attend industry events, and connect with a burgeoning community of professionals.
In addition to an impressive roster of partners, the Cybersecurity program will offer access to some of the field's top experts and thought leaders. Georgetown has secured an elite pool of instructors whose experience spans the full spectrum of the cybersecurity space—including areas such as security, management, law, communications, and computer science. Among these faculty members are the global lead security architect with Dell EMC, the senior risk management official for the U.S. Department of Homeland Security, the principal market growth strategist of cybersecurity and emerging technologies for General Dynamics Mission Systems, and the cyber operations officer for the Pentagon's Cyber Policy Division.
Curriculum, Formats, and Enrollment Options
Students can enroll in the Master's in Cybersecurity Risk Management on either a part-time or full-time basis and will have options to take classes online, on campus, or through a combination of both. In addition to the 33-credit master's degree, SCS is also launching a 12-credit Graduate Certificate in Cybersecurity Risk Management, which features an accelerated, customizable curriculum. Students who complete the certificate's four courses will have the opportunity to apply those credits toward the master's program.
The Master's in Cybersecurity Risk Management and Graduate Certificate in Cybersecurity Risk Management are now accepting applications for the Fall 2019 Term.
Learn more