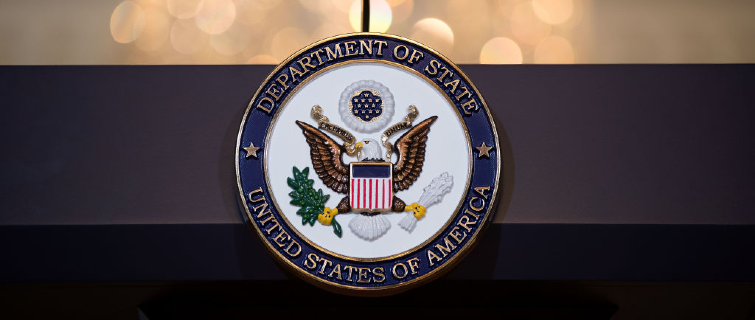 Washington, D.C.—Two incoming Georgetown School of Continuing Studies (SCS) students have been selected by the U.S. Department of State for the notable Foreign Affairs Information Technology (FAIT) Fellowship. Courtney Souter and Lisa Guagliano are two of the 15 individuals selected nationally for this prestigious program.
The Foreign Affairs Information Technology Fellowship is a highly competitive program that attracts top technology students from across the country. Fellows receive a stipend, benefits, and the opportunity to network with other professionals in the field.
During this two-year fellowship program, Souter and Guagliano will receive up to $87,000 in academic funding for a two-year IT-related master's degree program, two summer internships, professional development, and mentorship. Upon successful completion of the fellowship, they will each receive an appointment in the U.S. Foreign Service as Information Management Specialists.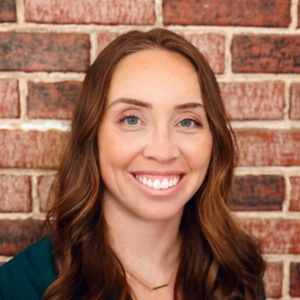 Raised in Northern Virginia, Courtney Souter holds a Bachelor of Science in Human Nutrition, Foods, and Exercise from Virginia Tech and a Clinical Doctorate in Physical Therapy from Shenandoah University. She found her passion for technology while working as a product manager for a healthcare software company. Souter is pursuing a Master's in Information Technology Management at SCS and looks forward to gaining knowledge that will equip her to succeed in the U.S. Foreign Service.
"I am thrilled to have the opportunity to attend a world-renowned institution and learn from some of the best minds in Information Technology," Souter said. "Being located at the center of U.S. foreign policy, Georgetown University is the perfect fit as a FAIT fellow."
Souter said she is enthusiastic to be selected as a fellow for this distinguished program and is motivated to become an impactful leader who fosters inclusive gender representation.
"As a woman in a male-dominated field, I am proud to be a part of achieving balance in gender representation in technology," she said. "The FAIT Fellowship provides the perfect opportunity to utilize my technical skills, represent my country overseas, and positively impact the global community."
Born and raised in Thailand and Cambodia, Lisa Guagliano then moved to the United States to pursue her education. Guagliano holds a Bachelor of Arts in Politics, Philosophy, and Economics with a minor in Computer Science, and recently earned a Master of Arts in International Affairs from the George Washington University.
Guagliano is fluent in Thai and English, proficient in Khmer, and has taken language classes in Chinese and Spanish at the college level. As a FAIT Fellow, Guagliano is pursuing a Master's in Cybersecurity Risk Management at SCS.
"My education in America has shaped me into a person who values equality, human dignity, and freedom of expression," said Guagliano. "It is my goal to share these beliefs with citizens of the world. I want to serve and protect the critical networks of the country that has given me so many opportunities. I am grateful for the chance to pursue my passion, continue my cybersecurity education, and serve in the Foreign Service."
Funded by the U.S. Department of State and administered by The Washington Center (TWC), the FAIT Fellowship aims to attract top technology talent that represents the ethnic, racial, gender, social, and geographic diversity of the United States. The FAIT Fellowship encourages applications from women, minority groups historically underrepresented in the Foreign Service, and those with financial needs.
---
About the Georgetown University School of Continuing Studies
Georgetown University's School of Continuing Studies offers graduate programs in professional and liberal studies, more than 30 professional certificate programs, custom and corporate training and education, summer school and special programs, as well as the University's only part-time bachelor's program. The School's innovative educational programming creates opportunities for students and professionals to connect with industry leaders through learning and service.
Learn more