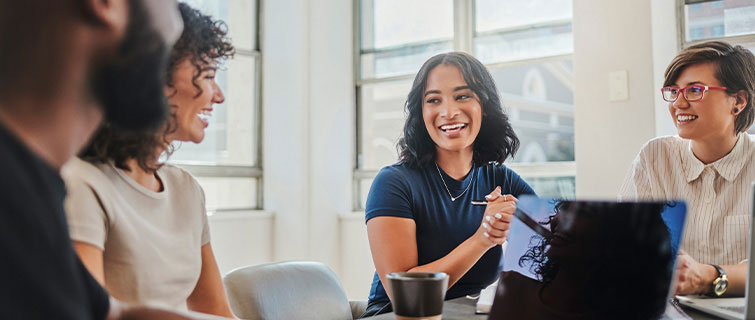 Technical knowledge will take an information technology professional far, but some of the crucial skills contributing to a successful IT career are seemingly unrelated.
"Soft" skills, such as communicating, negotiating conflict, and working well in teams, are invaluable to businesses—especially at the managerial and executive levels. In fact, 41% of team members who are aware of their strengths show lower absenteeism.1
Those with a combination of technical and soft skills are poised to leap ahead at work, as they are in a better position to lead.
Here are five soft skills IT professionals should master to get ahead in their careers.
1. Creativity
Creativity isn't limited to those who create content. IT professionals need to use creativity every day to solve problems and get from point A to point B in the most practical ways possible. Creativity is also key in anticipating problems before they happen and devising the best ways to prepare for potential problems. Exercising creative muscles is a great way to use technical skills in new and exciting ways.
2. Communication
Presenting ideas and communicating your vision is imperative, as is listening and understanding what others tell you. Without effective communication, organizations can't run well. Whether the communication is during a presentation, in an email, or in written or verbal form, the ability to share information accurately and without jargon will make an IT professional stand out.
3. Teamwork
While IT professionals sometimes feel best working alone at their tasks, collaboration is a big part of the business. According to TeamStage, one-third of HR specialists agree that collaboration impacts employee morale. The ability to work with others—especially if they have a different vision or difficult personality—makes for a more successful leader.
Accepting that everyone comes to the table with their skills and knowledge and incorporating their ideas improves teamwork and output.
4. Leadership
IT professionals always have the opportunity to become leaders in their fields, regardless of what the leadership roles ultimately look like. This might look like taking on the role of a team leader or simply being present as a professional voice and source of knowledge. IT professionals will also often manage projects and delegate tasks, so developing strong leadership skills is key to success.
5. Flexibility
The problems an IT professional faces daily can be wildly unpredictable. That's why it's essential to learn flexibility in the workplace. Each day will present challenges that are difficult to anticipate, so having a plan and being able to change it at a moment's notice can be helpful.
Learn Essential Soft Skills for IT at Georgetown
Get both skillsets with the Georgetown University online Master's in IT Management and launch your IT career to the next level. Speak with an admissions representative at (855) 725-7622 to learn more.
Sources
"Teamwork Statistics: Importance of Collaboration in 2022," TeamStage. Retrieved on March 22, 2022, from Teamwork Statistics 2022: Importance of Collaboration | TeamStage.
Learn more