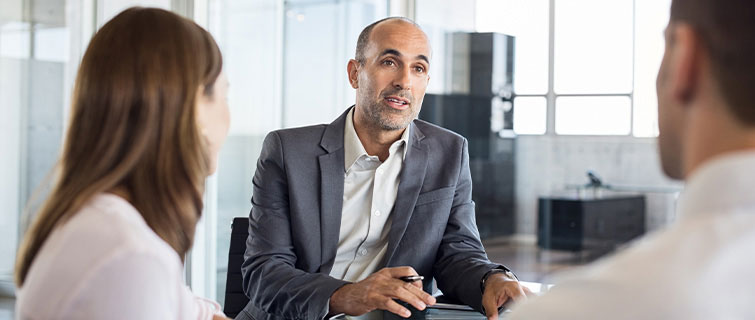 When it comes to the international business negotiation process, even highly skilled professionals with years of experience in the U.S. may find their interpersonal skills lacking when doing business abroad.
In Cross-Cultural Business Negotiations, authors Donald Hendon, Rebecca Hendo, and Paul Herbig analyze nuances negotiators must take into consideration when operating in a global setting. For example, they write about a U.S. sales professional who was enjoying success stateside thanks to his aggressive style. However, when doing business in Japan, that same style reflected poorly on him. Culturally, those aggressive tactics were seen as a reflecting insincerity and a lack of confidence.
Such cultural differences in business negotiation are not uncommon, and they can undermine real estate negotiations in a global marketplace. At a high level, when beginning any property negotiation, both parties must understand each other's motivations. That can be challenging in international sales due to political, socioeconomic, religious, and cultural differences. Despite those differences, the real estate negotiation process is made up of four common components.
The Four Cs of Real Estate Negotiations
Professional real estate negotiators should be equipped with strategies to navigate international or cross-cultural business. Cross-Cultural Business Negotiations identifies the four Cs of negotiation: common interest, conflicting interest, compromise, and criteria. These are common to all business deals regardless of cultural nuances. In general, some key real estate negotiation tips include:
Common interest: "You have something I want, and I have something you want." Without a common interest or goal, there is no need to negotiate, according to the authors. This is the point on which all negotiations hinge.
Conflicting interests: "I don't agree with what you want (price, contractual obligations, quality)." Problems arise when conflicts—regarding payments, terms of the deal, key responsibilities—surface. The proverbial "win-win" is always the most-desired outcome once the common interest is identified, but win-wins are not always achievable.
Compromise: "This is what I'm willing to concede, if you are willing to make concessions, too." If the win-win is not immediately attainable (due to conflicting interests), compromise is needed, and compromise means some desired goals must be forsaken in order to achieve the common goal. This involves identifying and resolving all areas of disagreement. Ideally, both parties will be willing to budge and give up something tied to their own interests.
Criteria: "We'll negotiate under these conditions." The final criteria should reflect all conditions under which all parties will come to the final agreement.
The real estate negotiation process is nuanced. Even when the criteria are finalized, things may change over time. When this happens, the authors advise that a "fresh interpretation of the four Cs" may be needed.
Advanced Education Can Help
Staying on top of the latest real estate negotiation tips is just a first step toward refining your skills in this area. In order to fully master the cross-cultural international business negotiation process, professional real estate negotiators must be sensitive to the changing cultural nuances and requirements. But cultural differences are just one component of business negotiation. Real estate professionals with an eye on international markets will also need strong financial and accounting skills as well as an understanding of legal issues connected to international real estate markets.
The Georgetown University online master's degree program presents students with opportunities to obtain foundational insights into law, global markets, construction, and development. A Master's in Real Estate will also help seasoned professionals advance their negotiation skills in order to enrich land acquisition, private lending, and construction outcomes in the U.S. and overseas.
If you would like to excel in international real estate, learn more about earning an advanced degree in real estate through Georgetown University's School of Continuing Studies. You can also contact an admissions representative at (855) 725-7622. Or simply apply now.
Sources
Learn more