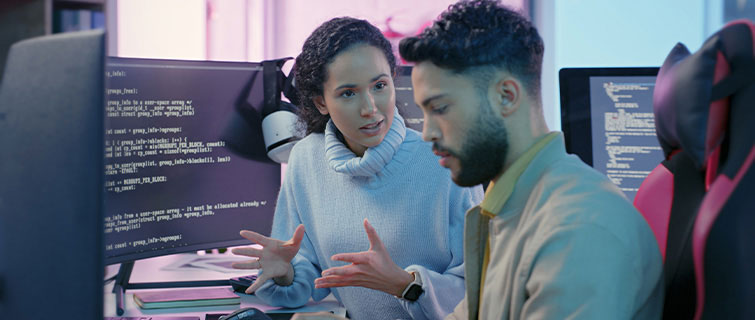 Big data has completely changed the way society operates. Data growth is unstoppable, and the only way to access its value is by analyzing it. Innovation, modern technology, and data analysis have created a wealth of career opportunities. Companies are recognizing the necessity of technology investments. This viewpoint has not been the case in previous decades. Developing an effective business strategy relies on the technology needed. Opposed to technology being an afterthought. This new awareness comes with a promising outlook for technology professionals.
Everyone Needs Technology
Information is the central nervous system of profitable companies. Big data strategies involve complex systems that require advanced skill sets to manage. Daily communication is a great example. Businesses rely on communications technologies to operate. Without reliable systems, companies expose themselves to several forms of financial and legal risk. Consider the business impact on an enterprise with a failing CRM solution. Or the legal repercussions of a hospital with incorrectly configured encryption. Regulatory requirements demand comprehensive knowledge and are why managing technology is valuable to organizations.
Technology Echo System
There are many information technology career paths available outside of management. They each serve an important purpose in the tech echo system. Entry-level positions are usually front-line support roles and coders and include resolving daily issues. More experienced positions include engineering, network support and configuration, and analysis, among several others. These specialized areas collectively maintain the health of the data center.
Many professional avenues will help to reach a management position. However, few of those truly develop the distinct skills needed to manage technology effectively. The role comes with a broad range of responsibilities beyond infrastructure. Employee development, project management, budget allocation, an ethical mindset, and cross-department collaboration are only a handful of examples. Leading with these organizational goals in mind exhibits the highest level of understanding.
Salary
The fusion of technical and business knowledge makes for a small pool of candidates, and this unique expertise is highly valuable to employers. The median annual wage for a technology manager in 2021 was $159,010 ($65.52 an hour), an increase from previous years. The industry as a whole delivers respectable salaries.1
Developing appropriate competencies for technical management requires commitment and hard work. The most refined knowledge is coming out of specialized degree programs. Degree programs in technology are proving to be a wise investment. The specialized coursework delivers the in-depth understanding and core competencies needed for management positions. For those with degrees in other disciplines, a master's program offers a significant return. The expedited path to a promising career is a tremendous advantage.
To learn more about how Georgetown University's online Master's in IT Management program can advance your career, you can request more information or contact an admissions representative at (855) 725-7622.
Sources
Bureau of Labor Statistics, U.S. Department of Labor, Occupational Outlook Handbook, Computer and Information Systems Managers, at https://www.bls.gov/ooh/management/computer-and-information-systems-managers.htm (visited August 17, 2023).
Learn more