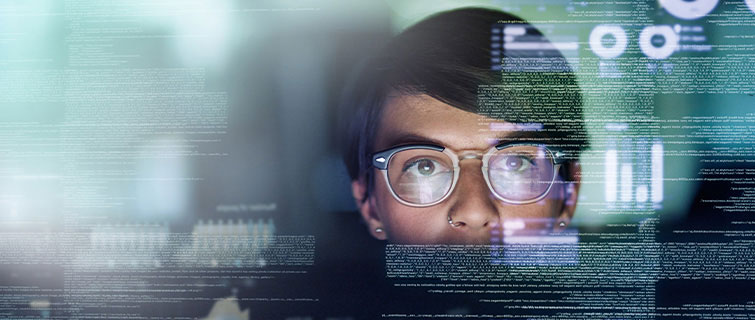 The Digital Era brings both greatness and adversity to how technical management practices are approached today. Big data and its unstoppable growth yield huge opportunities, but not without sizable challenges. Enabling a business with access to data never before utilized for strategic insight is game-changing. Having that degree of visibility allows for data-driven decision-making, which can result in significant cost savings and efficiencies while mitigating risk. The challenges that accompany big data business are expensive and can be severe. Overseeing data movement and accessibility comes with grave responsibility. If not carefully managed within set standards, a simple mistake of negligence can be debilitating for any organization.
One of the biggest challenges is the rate at which information technology is evolving. With the abundance of sensitive data, the stakes continue to rise and the threat landscape trails closely behind. Relying on big data tools and data analytics to rebuild old technology management strategies with new focus has reshaped the dynamic, by demanding new levels of collaboration across departments. Information technology teams are no longer viewed as just an operational component. They are key influencers of innovation and require knowledge beyond the technical translation. Knowing what is important, to whom it is important, and why it is important, is paramount to being effective. Any disconnect between the data scientist jargon and the real business impact can be fatal. Gaining this powerful fusion of business knowledge and technical skills requires commitment.
Some tools for managing technology through big data include:
1. Become Familiar with Industry Challenges
Each industry defines its technology priorities differently as specific challenges align with its unique type of work. Take a large healthcare system and a government agency, for example. The healthcare system's main focus may be securing patient-facing medical devices, while the government agency's focus could be implementing a reliable cloud strategy. Observing what technology means beyond the parameters of infrastructure will begin the mental shift. Information technology management for the healthcare system means saving lives and for the government agency, it means national security.
2. Pay Attention to Vendors
Vendors provide value through their research data. Large technology vendors have front-row seats to emerging risks and deliver data-driven technology as a result. Staying in tune with vendors also provides an understanding of what the marketplace has available. There will always be more than one option. Vendors that manage big data technologies require a mature understanding of how each decision can affect the company's brand, finances, and ethics. Their insight could be valuable to your organization.
3. Join the Conversation
Growth and innovation are products of collaboration, and technology is at the epicenter. Like-minded techies nationwide have created an engaging culture of continued education beyond the traditional tech article. These include tech meetups. These coordinated meetups are excellent for expanding data science knowledge while establishing a diverse network. Being directly involved is the most powerful way to stay informed about something changing as quickly as big data technologies.
There are several tools available to pioneer a career in technology management but start by establishing the foundation needed through a full immersion. Become familiar with the various industries and how others define big data, observe the big data solutions surfacing from vendors, and become part of those conversations.
If you would like to learn more about the online Master's in Information Technology Management program offered by Georgetown University's School of Continuing Studies, request more information or contact an admissions representative at (855) 725-7622. If you are ready to enroll, simply apply now.
Learn more