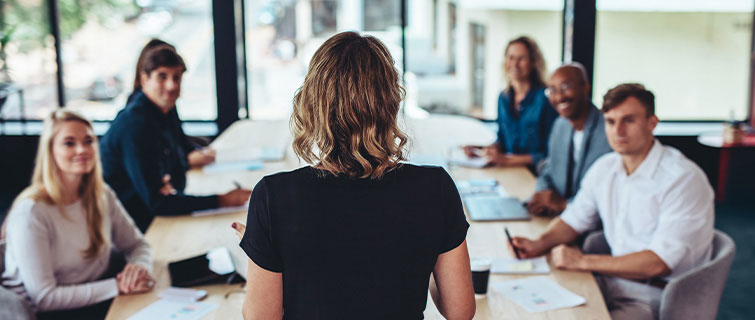 Directing and managing information technology at the top levels of an organization—as a chief information officer or chief technology officer—means keeping pace with constant innovation in IT products and services. Becoming a CIO or CTO is often the summit of a career. Although CIOs and CTOs can reach their positions by many pathways, there are some common career touchstones.
A CIO is a senior executive who manages IT policy and operations for an organization and ensures that technology choices align with business objectives. Typically, the CIO reports to the chief executive officer. A CTO is a senior executive who advises on scientific and technology and may report to the CIO or the CEO.
If you have the goal of becoming a CIO or CTO, learning the typical qualifications, education, and duties of each role can help you create a roadmap to success.
CIO and CTO Career Paths
IT executives, including CIOs and CTOs, must have exceptional analytical and communications skills. CIOs typically begin as technology specialists who also develop business acumen, while CTOs may remain immersed in technology specialties throughout their career. Both may work in a variety of roles in different industries and in small to large businesses.
It may take five to 15 years to attain a top IT management position, although a few stars capture these jobs much faster. CIOs and CTOs generally have earned a bachelor's degree in an IT field, and many have a master's degree or Ph.D. Many have IT certifications. Most have substantial experience in several different jobs before they become an executive.
CIO and CTO Education Requirements
To gain a mid- to high-level IT management position, a bachelor's degree in computer science or related field typically is required. Many high-level IT managers also have master's degrees, such as an MBA, or a hybrid degree coupling business management acumen with business technologies such as the Georgetown University Master's in IT Management.
Experience and Expertise
Many CIOs and CTOs advance into top-level positions from a series of lower-level positions in IT departments, such as software development manager, software architect, software engineer, or project manager.1 For aspiring CIOs in particular, it is important to develop knowledge of IT governance, ethics, compliance, project management, and risk management.
Georgetown's program includes coursework in those areas of IT management. For example, the "Project Management for IT Professionals" course introduces core concepts such as "Earned Value Management" and the "Critical Path" method and a thorough grounding in project life cycles from planning, to monitoring to control. The "Information Security" course focuses on securing operating systems, applications, databases and networks. And the "Ethics in Information Technology Management" course explores the intersection of technology, business and ethics, including intellectual property rights, government regulations, privacy, information security, and cybercrime.
Explore your career path in technology management or learn more about the Georgetown University online Master's in IT Management program. You can also speak to an admissions representative at (855) 725-7622.
Sources:
"Chief Information Officer (CIO) Salary," PayScale, Chief Information Officer (CIO) Salary in 2023 | PayScale
Learn more