Master's in Technology Management
Jennifer Toren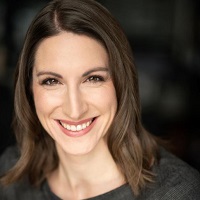 It sounds like an audacious, spur-of-the-moment kind of move, but Jennifer Toren had her reasons for leaving Toronto and her longtime job with American Express to go to Mumbai.
Was it to look for a different job? Well, yes. Although there are easier—and closer—places to search than India.
No, her move was a more personal journey to explore how a corporation—or an individual who works in one—should behave in a world that is becoming more interconnected every day. In 2013 she had traveled as a tourist to Bangladesh, and it made an impression. Then, months later, the nation suffered one of the worst industrial disasters in modern history when the Dhaka garment factory collapsed, killing more than 1,000 people.
Toren left for Mumbai in 2016, hoping to learn how to "work more responsibly in a globalized world."
Within months, she found a job at ControlCase, an IT compliance company, where she started in company training and later moved to IT security and compliance. After more than a year, she transferred to the company's headquarters in Northern Virginia.
That's when Georgetown came into the picture. Having essentially learned cybersecurity on the job, Toren wanted a master's program that emphasized the kind of real-world problems that had intrigued her throughout her career. After attending a "Cyberweek" panel at the School of Continuing Studies, she was sold.
"I was excited to be in a program that provided me with technical skills but was also very practical," Toren said. "A program where the faculty are not only working in the field but are experts in their fields."
She completed the Technology Management degree in a year and, since graduation, has been director of Cybersecurity for LevelTen Energy, in Seattle, which arranges purchase power agreements with renewable energy sources.