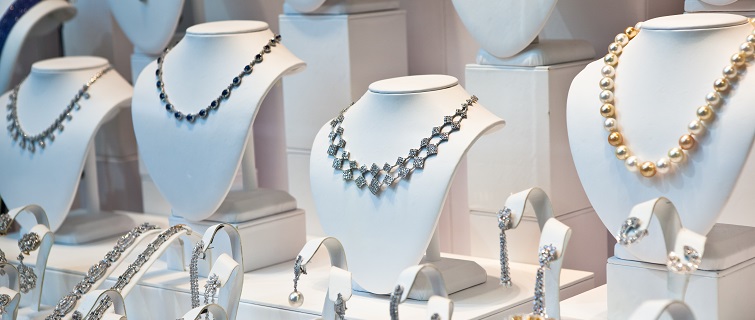 They logged into the meeting from Paris, Geneva, and New York: a handful of top executives from perhaps the most storied jeweler and watchmaker in the world. They wanted to know what young people—Generation Z and millennials—were thinking about their company and hear their ideas for its continued success.
For 175 years, the French firm Cartier has served royals, movie stars, and others who craved (and could afford) their iconic creations. But, like any business, its viability ultimately depends on attracting younger consumers. And that's why it was meeting virtually with about 20 Georgetown University students in a contest called the Cartier Challenge. For six intensive weeks in the fall of 2021, the students, selected from more than 70 applicants and divided into four teams, researched Cartier's history, successes, and challenges before creating detailed marketing proposals for the future.
Then it was time for the presentations.
A 'Stunning' Proposal
Joining the morning Zoom meeting from her parents' home in Harrisburg, Pa., was Elizabeth Zonarich, a student in the Master's in Design Management & Communications (DMC) program and member of Group Three. Like the other groups, her team was composed of students from the School of Continuing Studies, which she attends, as well as Georgetown College and undergraduate and graduate students from the McDonough School of Business.
"It was a very intense experience because it was kind of on a short timeline," Zonarich says. Before the competition, "we practiced almost every night of the week," and, on the morning of the event, "we were all on Zoom at 9 a.m. ready to go. We pitched to ourselves beforehand to practice so we could just flow right into the competition."
Was she nervous?
"Oh, my gosh. Yes, I was nervous," she says. "But I was really excited. We were all so passionate about what we came up with and worked so hard at it, and we were proud no matter if we won or not because we all came up with something truly extraordinary."
The judges agreed, and Zonarich's team was named the winner.
"The winning group's campaign is stunning," says Wendy Zajack, faculty director of the DMC and Master's in Integrated Marketing Communications (IMC) programs. "Just the level of professionalism and creativity—it looks like a top agency did it."
She added, however, that all of the presentations were well done and each "had really concrete ideas that they liked."
Elegant, but Not Stuffy
The genesis of the event occurred several years ago when Zajack reached out to Cartier about establishing a partnership. The company has held similar events with European universities since then, but this was the first with a school in the U.S.
For a venerable brand like Cartier, one key to attracting younger shoppers is to appear elegant and exclusive without being stuffy. It's not an easy image to project. The firm especially wants to increase in-store sales among a generation of consumers accustomed to shopping online.
"As a millennial myself, I will go into a brick-and-mortar store, but I do not always purchase," says Nika Robinson, a DMC graduate who participated in the challenge. "I will then turn around and purchase from the same retailer in an online experience. So we were just trying to figure out how to keep that millennial guest in the store and spending money in the store and not on ecommerce."
Danielle Foster's team proposed one-of-a-kind events in chateaus or museums with artists, actors, and other EIPs (Extremely Important Persons). "Live through the stories your pieces tell," the team said.
Young customers are "not looking for the ordinary experience," says Foster, who graduated from the IMC program in December 2021. "They want something that's going to be exclusive, that's going to be original, memorable, that they can have on social media, that they can tell their friends about."
The challenge enabled the students to do real-world marketing and design work at the highest level. And Cartier? It benefited from tapping the ideas of young consumers.
"It's incredibly smart," Zajack says of Cartier's initiative. "But it's also amazing to me how many companies don't necessarily take the time to do this.
"It's absolutely a hard time to be a brand," she adds, "and you have to be very thoughtful and careful. But if you do it well and connect, there's a big business upside to it."
Learn more