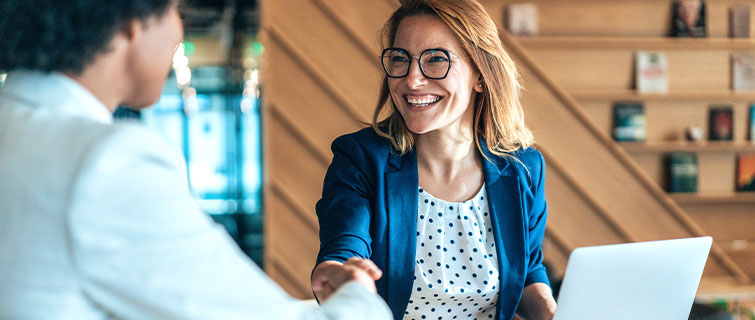 Successful people typically possess an expertise in their field that few can match. Real estate leaders, for example, may know the intricacies of project financing, how to estimate construction costs with accuracy, which building codes apply, contract writing do's and don'ts, and much more.
That knowledge is certainly vital, but it has little worth if an individual can't close a sale or work with key partners to form deals that are otherwise unattainable. That's why having the right soft skills plays a critical role in being a leader in today's real estate industry.
Soft skills1 are as almost as important as hard skills. In fact, they often define success more than expertise does. It's one thing for a real estate investor to know the market well enough to deduce that a specific parcel of land is an ideal target because of foot traffic, location, cost, and zoning. But no deal occurs without negotiation and communication.
Here are six soft skills real estate professionals need, including the ability to negotiate and communicate.
1. Communication
Communication may be the most important soft skill of them all. There are many different aspects to communication beyond the spoken word like being aware of your and other's body language, understanding pain points involved, uncovering problems, and being respectful of people's time and contributions. Investing in interpersonal and communication skills would be time well spent for ensuring a successful career in the real estate business. One technique is "active listening."
2. Active Listening
Winston Churchill said "courage is what it takes to stand up and speak; courage is also what it takes to sit down and listen."
A great communicator is not only articulate, but he or she also listens actively. Active listening requires undivided attention to truly understand what is being said. This does not necessarily mean listening to respond. Whether an employee or a business partner, someone who actively listens to what is being said can help resolve conflict and inspire new ideas.
3. Social Cues
Social cues can be helpful across different cultural backgrounds. When meeting an international client with a plan to partner on a land deal, a good real estate professional should be aware of social cues that are considered to be disrespectful and those that would be appreciated.
4. Negotiation
Napoleon Bonaparte may have conquered much of Europe and built a powerful empire. But as far as soft skills go, negotiation was not his strong suit. He approved the sale of the Louisiana territory2─which included land from 15 U.S. states and two Canadian provinces─for $15 million, roughly equivalent to $250 billion in today's money. Little did he know that the U.S. was prepared to pay up to $10 million for New Orleans alone.
Major real estate negotiations are assisted by good communication based on reality of the current market and property condition. Further, the negotiator should be able to see the deal from both sides and make wise business decisions.
5. Patience
Patience is necessary in real estate because most deals take a while to close. And in the realm of commercial property and large housing developments, years may be involved. After all, the process of developing land requires zoning, permits, construction, and much more. Having patience to stay the course results in fewer mistakes and achieving optimum results.
6. Tactfulness
There are times when a deal doesn't make sense anymore because of a changing market, new goals, and rising costs, among other reasons. The best leaders in real estate cut their losses on a property they own that no longer make sense financially or let go of a property they have been seeking. This must be done as harmoniously as possible with all stakeholders involved. Too harsh, emotional, or sudden a withdrawal may burn bridges that interfere with future projects or networking relationships. Being tactful while being fair can help ease the negative impact and maintain peace.
Learn more about the soft skills important to succeed in the real estate industry from a faculty of experienced industry practitioners in Georgetown University's online Master of Professional Studies in Real Estate program.
Sources
Hard Skills vs. Soft Skills: What They Mean to Your Job Search and the Weight They Carry With HR | HuffPost Impact
Learn more