Degrees and Programs in
Project Management
Curriculum
Graduation Requirements
To earn the EMPS in Program & Portfolio Management, students must successfully complete all six, three-credit foundational courses and two, six-credit core courses (30 credits total). Students must maintain a minimum, cumulative grade point average of 3.00 ("B" average) to graduate from the program.
On-Campus and Online Study
The executive format combines online study with two short residency intensives, enabling students to earn their degree without interrupting their career.
Sample Course Progression
Students can choose between two tracks to earn their degree, completing the coursework in either 12 months or 24 months. The chart below outlines a sample course progression for a 12 month track.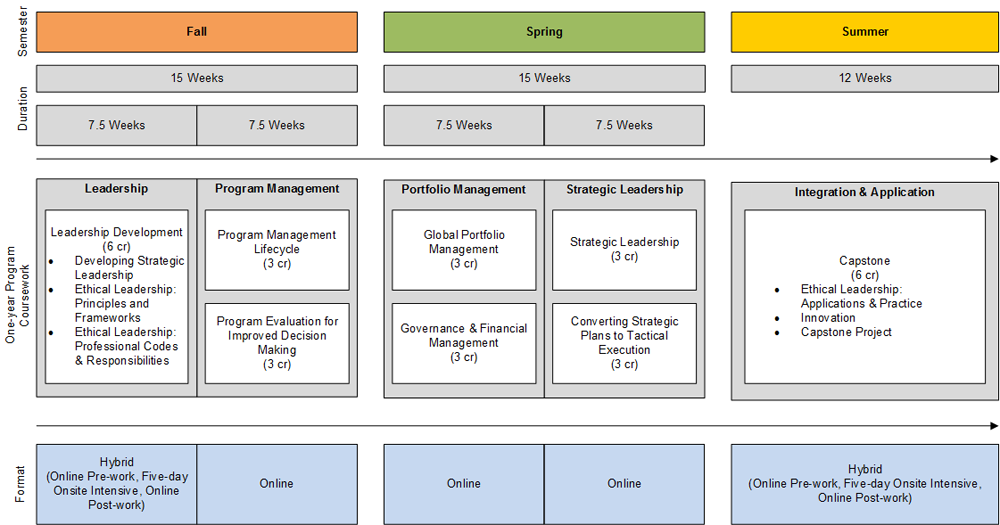 *Although this calendar was prepared on the basis of the best information available at the time of publication, all information, including statements of tuition and fees, course offerings, locations, dates and deadlines is subject to change without notice or obligation. Please contact the program for updates.
---