Program in
Master's in Design Management & Communications
Faculty
Message From the Faculty Director
Welcome to the Master's in Design Management & Communications program. We are excited to bring you a thought-provoking program that is uniquely focused on the intersection between design, communications, and leadership. The truly innovative approach, born from human-centric design, is proving a powerful framework for addressing increasingly complex challenges across a wide range of industries.
Our virtual, interactive classes are taught by world-class faculty members that are leaders in the industry. This amazing group of working professionals brings our program a deep passion to share their knowledge, life lessons, business acumen and help to build the next-generation of leaders.
You are not only a part of one program at Georgetown SCS, you are a part of a school that includes a wide-range of professional communications programs. As a DMC student, you are able to leverage the topics in our sister programs in integrated marketing communications, public relations and journalism. You will leave the program with a deeper, richer understanding the multifaceted and changing communications industry and ready to think about and solve challenges in effective and innovative ways.
With warm regards,
Wendy Zajack
Faculty Director and Assistant Professor of the Practice, Design Management & Communications
---
---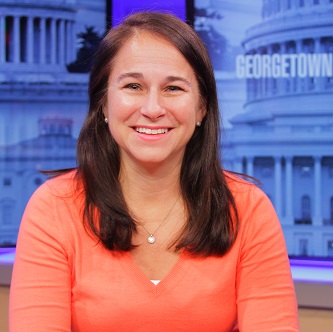 Wendy Zajack
Faculty Director and Assistant Professor of the Practice
With more than 20 years of experience in public relations, marketing, media relations and internal communications, Wendy Zajack thrives on working to make complex topics easy to understand, exciting and relevant to broad audiences. She joined Georgetown in 2016 as a faculty director and assistant professor of the practice for the Integrated Marketing Communications program also became the Faculty Director for the Design Management Communications program in 2017. She now brings her extensive experience into the classroom and helps her students explores new and innovative ways to market and communicate in an increasingly crowded business environments.
---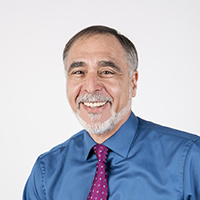 Gary Bloom
Instructor
Gary Bloom is Vice President—Creative Director for the American Bankers Association, responsible for the brand and visual direction of all association marketing, publications, products, and websites. Gary has worked in the graphic design field, leading large creative teams, for nearly 30 years. His experience ranges from design lead at an advertising agency, art director at a large publication, and creative director for two of the largest associations in the nation. Clients have included Amtrak, Smithsonian Institution, National Zoo, D.C. Metro System, American Institute of Architects, Washington Wizards, and Washington Capitals. Gary holds an MFA from Cranbrook Academy of Art and a BFA from Virginia Commonwealth University.
---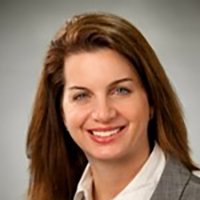 Bonnie Campagnuolo
Instructor
Bonnie Campagnuolo is the Senior Director, Global Brand Marketing for Hilton Hotels & Resorts and Curio – A Collection by Hilton.
She has over 20 years of brand marketing, advertising, and integrated marketing experience for brands, such as Nissan, Walt Disney World, McDonald's, Pizza Hut, and Marriott Vacation Club. Bonnie earned her MBA from the University of Central Florida while working at Walt Disney World. She currently lives in Vienna, VA with her husband, two children, and one rescue Labradoodle.
---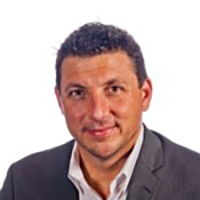 Christian Campagnuolo
Faculty
Christian Campagnuolo leads all of Snagajob's marketing efforts, including brand, content, PR, and lead acquisition to accelerate the growth of Snagajob's national brand.
Prior to Snagajob, Christian served as senior vice president of Marketing for MicroStrategy, a leading provider of enterprise software platforms, where he branded and launched the company's first security identity product. Prior to MicroStrategy, he was at Blackboard, a global leader in education software, where he served as vice president of brand strategy and creative services, leading the company's strategic marketing, global branding, and creative services. Before Blackboard, Christian built a successful advertising agency where he created marketing campaigns for worldwide brands including EA Sports, The Orlando Magic, and British Telecom. He also spent seven years as a brand manager for the Walt Disney Company, helping to brand and market one of the world's most popular vacation destinations. Christian holds a MBA from The Rollins College Crummer School of Business. He lives in Vienna, Virginia with his wife and two children.
---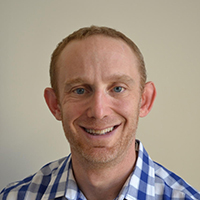 Brian Kupersmit
Instructor
Brian Kupersmit is the Owner of Collective Wisdom LLC, which delivers skilled facilitation to help clients drive growth and breakthrough thinking. Collective Wisdom focuses on creating action-oriented plans that are more effective because they are generated with the alignment of the team. Expertise areas include: Strategy Workshops; Ideation and Brainstorming Sessions; Mission, Vision & Purpose Workshops; Team Training and Development; Process Improvement Sessions; Change Management Programs. Clients include Starbucks, Hilton Worldwide, CareerBuilder, Mars, PepsiCo, and the University of Chicago. Brian holds an MBA from the University of North Carolina at Chapel Hill and a BA in Economics and French from Duke University.
---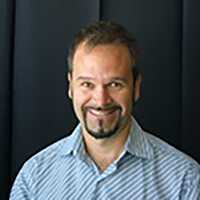 Joseph Ney
Instructor
Joseph is a partner and creative director for Reingold, a strategic communications firm working with worthy causes to improve health, raise public awareness, change behavior, and inspire action.
He works hard to engage both sides of his brain, using logic and imagination to solve problems and hold the attention of his 5-year old son and 2-year old daughter. He has studied creativity extensively, worked on Madison (actually Lexington) Avenue, and seen every episode of Arrested Development.
---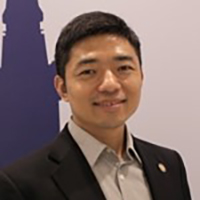 Dr. Xiapeng (Paul) Wang
Instructor
Dr. Xiaopeng Wang has over a decade of teaching and research experience in visual journalism, graphic design and communication. He has published many research articles and book chapters on visual media and communication. Before he relocated to Washington D.C., he was a tenured associate professor at the University of South Florida St. Petersburg. His teaching and research interests include visual communication, international and cross-cultural communication and new media. Dr. Wang received his doctoral degree from E. W. Scripps School of Journalism in Ohio University.