Master of Arts in Liberal Studies


Greg Guthrie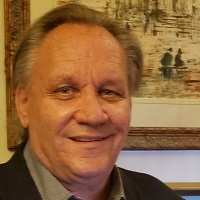 On page six of Greg Guthrie's 139-page master's thesis is a line that perfectly describes the bifurcated American economy in the age of COVID-19.
"Unlike the wealthy, whose stock portfolio may be diminished when the market takes a downturn, when a low-wage worker loses a job the very foundation of his or her life is shaken and their existence is threatened."
Guthrie, a graduate of Georgetown University's Master of Arts in Liberal Studies program, didn't write that sentence in 2020, however: He wrote it in 2002. Yet, in the 18 intervening years those disparities have only increased.
An expert in data services, Guthrie is Program Manager for the National Technical Information Service (NTIS). In addition, for more than three years he has been president of the National Federation of Federal Employees Local 1627. His thesis, which examines the history of American labor through the lens of Catholic social thought, is called "Labor Unions: Champions of Social Justice."
When Guthrie began the master's program 1995 he expected to focus on environmental issues. He had done work for the World Bank on environmental issues in the Mediterranean and taught the subject from 1991 to 1994 at the School of Continuing Studies. But he was also intrigued by the impact of the labor movement on the lives of ordinary Americans and how it had helped lift so many out of poverty.
"They really kind of go together," he said. "Because poverty is the worst environmental degradation there can be."
He valued Georgetown's master's program both for its academic rigor and its informality. Courses were more like colloquiums than lectures. Faculty were also mentors, colleagues, and friends.
And, after 18 years, he still keeps in touch.
"It's more like a family there at Georgetown," Guthrie said.