Master's in Public Relations & Corporate Communications


Shelby Giles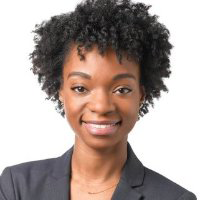 This much is self-evident: If you complete Georgetown's Public Relations & Corporate Communications master's degree, you will learn a great deal about PR and corporate communications. That, after all, is what the name implies.
But ask recent graduate Shelby Giles about her experience in the program, and she'll say that her education went beyond simply acquiring expertise—way beyond.
"Georgetown doesn't look at communications as a commodity," Giles says. "It really teaches that you are an individual contributor to a particular team or organization."
Helping people find their strengths—as well as how best to use them in the service of others—is central to Georgetown's Jesuit philosophy, and it is infused in the communications programs as well. One of Giles's favorite classes was Cause Consulting, in which students work collaboratively on communications plans with social impact clients, such as nonprofits and socially responsible businesses.
"There's this vein of cause-oriented work running throughout the program," Giles said. "That's one of the reasons I decided to go to Georgetown. I wanted a school that aligns with my personal values."
In June of 2016, Giles started a job that also aligns with her values. As an Account Supervisor for Vanguard Communications in Washington, D.C., she is working with communities and the federal Substance Abuse and Mental Health Services Administration (SAMHSA) to develop educational materials and other resources that address underage drinking.
It's a position that's right in line with the philosophy of her graduate program.
At Georgetown, faculty members "really went beyond the level of instruction that I would have expected," Giles said. "They were career and life advisors, and I really appreciate that."