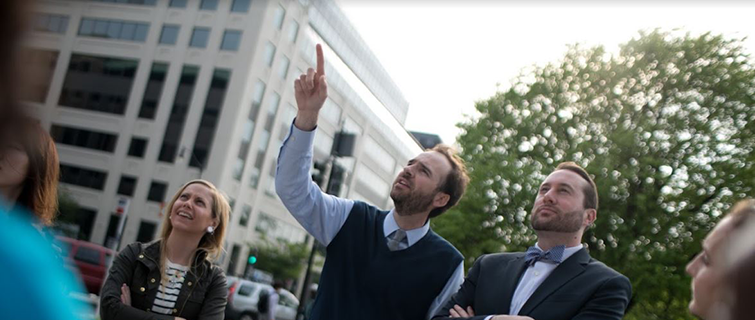 June 2019
Dear Friend of the Urban & Regional Planning Program:
With graduation behind us, summer offers the opportunity to reflect on the amazing work of our faculty and students. It is with great excitement that I share these achievements at the completion of the program's sixth year of academic operations.
We have cultivated a truly innovative master's degree; one which is responsive to the disruptive forces of contemporary urbanism while also deliberately applied in its embrace of professional practices.
Our faculty and students are highly motivated to guide the iterative steps of city building to make positive impacts in local communities. They have come to Georgetown to access our unique resources and position themselves as urban planning professionals on a global stage. Our program has quickly gained national and international attention and we are now the largest urban planning program in the Washington metropolitan region.
Our external network of alumni, friends, and partners represents a community of practice scaffolding our core activities in the classroom out into the marketplace and the profession. This network connects our work to decision-makers across Washington, D.C., to cities across the country and around the world. Our curriculum encourages students to enter into critical dialogue with this community of practice in order to challenge, defend, and re-imagine the conventions and practices of urban development.
Program Initiatives:
Our faculty-driven urban planning studio explored diverse real-time problems such as the future of Congress Heights and the impact of e-commerce on zoning and public realm management. Our partners included the Congress Heights Community Training and Development Corporation and the United Parcel Service, respectively.
With support from the Georgetown Global Cities Initiative (GGCI), we created a faculty-driven collaborative research initiative entitled the Georgetown Place Leadership Project (PLP). The PLP is a community-based participatory research project exploring place-based leadership and innovation in place management across the National Capital Region.
As a component of the PLP we convened two one-day workshops in the fall and spring entitled "New Directions in Place Management" and "Mobility Making the Place."
Building on past collaboration with the University of Miami and the Georgetown Beeck Center for Social Impact, we supported the Georgetown Climate Center to convene a landmark national symposium on sea-level rise and land-use retreat in coastal zones.
We renewed a five-year partnership agreement with Wuhan University's School of Urban Design in order to establish a framework for collaborative research and education exchange. Wuhan, a city seeking to double in size, represents the vanguard of metropolitan development strategy in China.
We continued to host video interviews with thought leaders, including the exploration of planning for spiritual spaces in cities, emerging practices of urban mobility planning, the impact of the Amazon HQ2 announcement, and an exploration of urban planning for aging communities.
Faculty Updates:
Jenny Schuetz received the 2019 Outstanding Faculty award for the quality of her teaching in the urban and land use economics course. She was recently elected to the Board of the American Real Estate and Urban Economics Association (AREUEA). Additionally, in collaboration with Brian McCabe, Jenny released a research report on the economic risks of failing to deliver new housing across the Washington region.
Daniel Rathbone is in his 33rd year of publishing The Urban Transportation Monitor, a national review of innovative transportation planning practices. He is also working with the Institute of Transportation Engineers (ITE) to develop new techniques to increase public participation in technical transportation meetings.
Ken Joh recently completed the once-a-decade data collection for the Regional Travel Survey on behalf of the Metropolitan Washington Council of Governments. The project exceeded its goals by collecting detailed household and travel information from nearly 16,000 households across the Washington metropolitan region.
Jess Zimbabwe founded a new planning practice entitled Plot Strategies and was named curator for the Knight Foundation's national Public Space Fellowship program.
Ellen McCarthy and Richard Bradley formed The Urban Partnership planning practice and they are active in repositioning Dupont Circle in collaboration with the newly created Dupont Circle Business Improvement District.
Uwe Brandes prepared an urban planning framework for the Province of Buenos Aires to dispose of thousands of acres of land to the occupants of informal housing in eight different barrios. He also delivered a paper at the UNESCO World Great Rivers Forum entitled, "Urban Rivers as Tools of Social Integration" which will be published by UNESCO in River Culture.
Student Achievement:
Looking Forward:
We look forward to announcing partnerships with more external organizations as we seek to leverage the research capacity represented by our students. To this end, we have created a research request portal in order to cultivate these mutually beneficial relationships.
We look forward to more participatory workshops through the PLP project. In the coming year, we will explore the measurable and manageable practices of social inclusion in urban spaces and places.
We live in the most formative age of urbanism in human history—a time where cities around the world are reinventing community development and the cultural production of urban form. Together with our faculty, staff, students, and alumni, we advance this discourse with great responsibility, knowing that issues such as economic prosperity, social inclusion, population health, climate readiness, and the local expression of cultural meaning are only achievable through the creative planning and development of great cities.
I would like to thank you for your engagement with us in this last year!
Sincerely,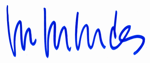 Uwe S. Brandes
Professor of the Practice and Faculty Director
Master of Professional Studies in Urban & Regional Planning
Georgetown University School of Continuing Studies
Learn more