Online Master's in Human Resources Management
Advisory Board
The Advisory Board provides critical input and guidance in virtually every aspect of the Master's in Human Resources Management program. Each member provides advice to the program administration in a specific area, including curriculum planning and program development, student experience and success, careers and employability, alumni engagement, faculty and teaching innovation, quality assurance, and eminence building.
---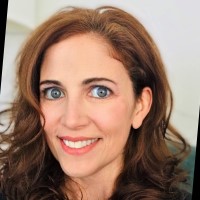 Zandra Magariño, J.D.
Chair of the HRM Advisory Board
Chief People Officer, José Andrés ThinkFood Group
Zandra Magariño is the Chief People Officer of the ThinkFoodGroup, the company behind José Andrés group of restaurants. She has over 20 years of global HR experience, with an impressive record delivering business results and driving culture change. Prior to ThinkFoodGroup, Zandra served in executive roles in organizations across multiple sectors, including AOL, Tyco International, Omnicom, and Centrica. These diverse career experiences have provided her with a well-rounded, informed, and practical perspective around business and people. .
Zandra is a graduate of the University of Denver College of Law where she earned her Juris Doctor, and the University of Florida, where she earned her Bachelor of Arts in English Literature. She enjoys traveling, reading, listening to music and being a mother of two teenage boys.
---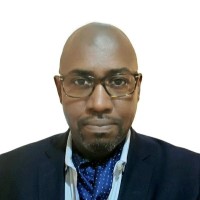 Alain R. Williams, Ed.D.
Chief Executive Officer, BCS
Alain Williams is the CEO of BCS. An organization strategist, Dr. Williams has extensive experience in strategic planning, business architecture, organization and governance structure design, and performance and change management. During his 25-year career, which includes 15 years at Accenture, he has advised Fortune 500 companies, federal and state government agencies, and multilateral organizations, on effectively addressing complex organizational challenges.
Alain has a Bachelor of Arts degree from Harvard University, an M.S. in Management Studies and a M.S. in Real Estate Development from the Massachusetts Institute of Technology, and a Doctorate in Organization Change and Leadership from the University of Southern California. He is also a fellow of the School of Public and International Affairs at Princeton University.
---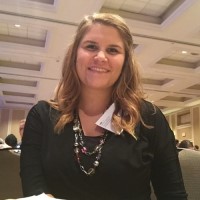 Tori McDevitt, MPS
Senior Human Capital Consultant, Deloitte Consulting
Tori McDevitt is a Senior Human Capital Consultant in Deloitte's Government & Public Services practice. Since joining the firm, she has assisted in the deployment and operations of the recruitment and assessment and learning management solution for the 2020 Decennial temporary workforce, conducted executive leadership stakeholder workshops, and led the project management team for two simultaneous system implementations at the U.S. Department of Commerce. Prior to joining Deloitte in 2018, she performed various internal HR roles, including position classification, compensation analysis, HR information systems, and strategic HR, across several sectors.
Tori is an alumna of the Georgetown University Master's in Human Resources Management program, and earned her B.S. in Industrial and Labor Relations from Cornell University.
---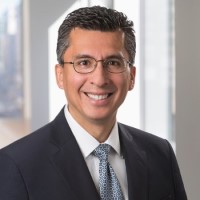 German Gomez
Assistant General Counsel, Hogan Lovells
German Gomez is Assistant General Counsel at Hogan Lovells US LLP, where he provides counsel to the firm's leadership on legal ethics, conflicts of interest, and professional responsibility issues related to the practice of law. Before joining Hogan Lovells, German served as Assistant General Counsel with the Executive Office for U.S. Attorneys of the U.S. Department of Justice. German also has over 15 years of experience providing legal and representing corporations and government agencies in employment law litigation before the Equal Employment Opportunity Commission.
German holds an A.B. in Political Science from Columbia University, a J.D. from Fordham University, and an MPS in Human Resources Management from Georgetown University.
---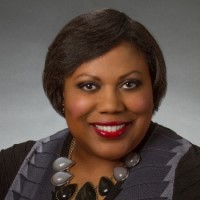 Marjorie Powell, J.D.
Senior Vice President & Chief HR Officer, AARP
Marjorie Powell is the Senior Vice President and Chief Human Resources Officer (CHRO) for AARP, the world's largest non-profit, nonpartisan membership organization. In this role, she has overall leadership responsibilities for managing the talent necessary to support AARP's mission and share in creating a workplace culture that maximizes each employee's contribution. Marjorie joined AARP in 2018 with more than 25 years of senior management experience and a proven record of success in HR within the private non-profit industry and with complexly structured universities. Previously, she served as Vice President at NPR and CHRO at the University of Maryland, Baltimore.
Marjorie holds her BA in Sociology from Boston University and her JD from The Ohio State University Moritz College of Law.
---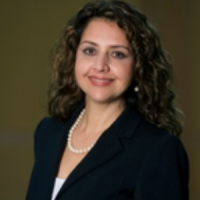 Monija Amani, Ed.D.
Senior Assistant Dean, Director of Global Programs & Partnerships, Georgetown University McDonough School of Business
Monija Amani is Senior Assistant Dean, Director of Global Programs and Partnerships at Georgetown University's McDonough School of Business. With nearly two decades of experience in academic and student affairs, Dr. Amani has been involved in the development and implementation of curricular and co-curricular programs in both undergraduate and graduate levels. Prior to joining Georgetown, she worked at The George Washington University where she coordinated the overall delivery of masters and education specialist degree programs at the Graduate School of Education and Human Development. She has taught courses in higher education administration and qualitative research design and methodology.
Dr. Amani holds a master's degree in rehabilitation counseling and a doctoral degree in higher education administration from The George Washington University.
---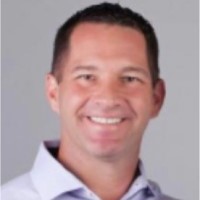 Steve Gritzuk, MBA, MPS
Chief Operating Officer, ESS
Steve Gritzuk is the Chief Operating Officer of ESS, a leader in the education staffing space. He is responsible for all operations and information technology functions at the company. Prior to joining ESS in 2017, he held several senior level positions at GCA Services Group which was eventually acquired by ABM. He is experienced in a wide variety of functions including acquisitions, turnaround management, union negotiations, new client transitions, and SaaS implementations/sales.
Steve is an alumna of the Georgetown University Master's in Human Resources Management program and holds an MBA from Charleston Southern University and a B.S. in Marketing from Clemson University.
---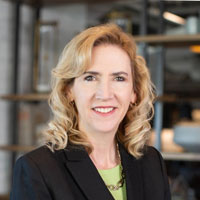 Linda Dunn, MBA
Assistant Professor of the Practice and Faculty Director, Georgetown University Supply Chain Management Program
Linda Dunn is Faculty Director and Assistant Professor of the Practice for the Master's in Supply Chain Management at Georgetown University. Before joining Georgetown, Dunn served as Vice President of Supply Chain & Quality Assurance for HMSHost. Other prior experiences at HMSHost spanned the areas of financial planning & analysis, business process analysis, and revenue optimization. Dunn served on the inaugural National Restaurant Association's Conserve Sustainability Advisory Council.
In 2020, Dunn received The Women in Supply Chain Award from Supply and Demand Chain Executive Magazine. She earned her MBA from the Robert H. Smith School of Business, University of Maryland, and obtained her BBA from James Madison University with a double major in Finance and English.
---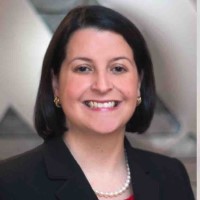 Megan Pierouchakos, MPS, SPHR
Vice President, Human Resources Programs, Talent Management & Development, American Bankers Association
As the Vice President of ABA Human Resources, Megan Pierouchakos sets the strategic direction for learning and development, talent management and succession planning. She drives operational activity to make ABA, "A Great Place To Work." In her previous role at Freddie Mac, Megan was the Workforce Diversity Manager. She recently became an adjunct faculty on the Georgetown HRM program.
Megan received her undergraduate degree at Mount Holyoke College and her Master's in HRM at Georgetown. She holds a SPHR certification from HRCI and a Prosci Change Management Certification. Megan resides in Ashburn, Virginia with her spouse and three young children. In her spare time, she enjoys traveling, attending sporting events and visiting wineries in the DC area.
---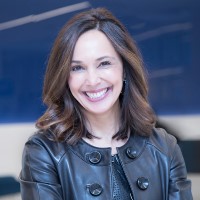 Shaara Roman, MBA
Founder and CEO, The Silverene Group
Shaara Roman is a board member, entrepreneur, and former CHRO. Shaara and her team consult with leaders to create healthy workplaces by helping them build compelling cultures, design effective organizations and align their people programs to crush business goals. Born in India, schooled in Nigeria and England, and having lived in Greece before coming to the US to work her way through college, Shaara is a citizen of the world. This experience has instilled a desire to build bridges between different kinds of people. Shaara has deep leadership and executive experience and brings an authentic, creative and solution-oriented approach to client engagements.
Shaara is a frequent speaker, serves on the boards of Enabled Intelligence and Arlington Soccer Association. She received an MBA from Georgetown University.