Online Bachelor of Arts in Liberal Studies
Melani Mennella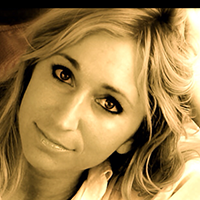 What Melani Mennella needed most, initially, was just the degree: That printed certificate from a top-ranked university showing she had done the required work for a bachelor's degree.
At Georgetown, she found much more than that—she found a program whose values matched her own.
It had been nearly two decades since Mennella left New York University due to complications from a form of Ehlers-Danlos syndrome, a group of rare connective tissue disorders. But after working hard to manage the most debilitating symptoms through diet, yoga, and meditation, she had gone on do extraordinary work in community development and humanitarian relief—all without having a college degree.
In Los Angeles, she founded We Eat Love, a nonprofit that recovers food from fields and supermarkets and transforms it into healthy meals for vulnerable people. She has made many trips to Haiti since the 2010 earthquake and serves as a consultant with the Haitian American Caucus, a development organization based in Croix des Bouquets.
But when she applied for a position with the United Nations, she learned that, despite all her accomplishments, she needed a degree to qualify for the job. That's when she discovered the Bachelor of Arts in Liberal Studies program at Georgetown, and what began as an effort to check off a box became yet another avenue for outreach and discovery.
"The professors have so much compassion for adult students; they really bring out the best in us," Mennella said. "And, with small classes and such a diverse group of adults sharing their life experiences, it really became a safe place to grow."
Mennella graduated last year, summa cum laude, and has now completed her first year at Georgetown University Law Center. She believes that an expertise in law and public policy (the "top-down" activities) will strengthen the "ground-up" work she's been committed to all of her adult life.