Online Master's in Design Management & Communications


Alexis Kayanan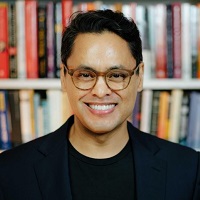 On Alexis Kayanan's LinkedIn profile is a poignant story about how he came to prepare for a career that he knew from the beginning was not right for him.
"Often enough, people simply follow the career path that unfolds before them without much thought," he wrote. "I certainly did. And I knew, from my first college engineering class, that this wasn't my calling. But at 18, my only desire was to make my parents proud. So I persisted, even as my father passed away before I graduated as a mechanical engineer from the Colorado School of Mines."
While Kayanan may not have felt strongly about engineering, he brought a deep sense of commitment and public service to all of his work. He followed in the footsteps of his military family: He joined the U.S. Army after college and served five years as a captain in Alaska, Honduras, South Korea, and Iraq.
Later, Kayanan founded a construction management company in the Philippines and worked as Executive Director of PhilDev, a nonprofit focused on reducing poverty by building an inclusive science and technology infrastructure. It was at PhilDev that he saw how he could combine his engineering skills with the creative thought processes of design.
He completed a Digital and Graphic Design certificate at Parsons School of Design in 2019, and this spring graduated from the Master's in Design Management & Communications program at Georgetown, which awarded him its 2020 Tropaia Award for Outstanding Student.
"I definitely was trained in a very clear, analytical, logical way—and that's powerful," Kayanan said. "But, at the same time, when I was speaking to a lot of designers and artists, I realized the power they had in using different perspectives in the way that they approached the problem. And that's one of the things that I really liked about our design thinking classes."