Degrees and Programs in
Cybersecurity
Faculty
Message from the Faculty Director
The Cybersecurity Risk Management program offers a unique and holistic educational approach that integrates key concepts such as risk assessment; compliance requirements; cybersecurity policies, standards, and procedures; communication strategies; employee awareness training; and adaptation to new technologies. These components play a critical role in providing preventive measures and increasing the resiliency of organizations.
By developing an expertise in cybersecurity risk management, our students will be able to oversee the design of cybersecurity strategy and policy, audit existing security measures, and implement new cybersecurity governance frameworks that protect organizations more comprehensively against cyber threats and vulnerabilities.
I look forward to welcoming you to the program.
With warm regards,
Frederic Lemieux, Ph.D.
Faculty Director and Professor of the Practice, Cybersecurity Risk Management
---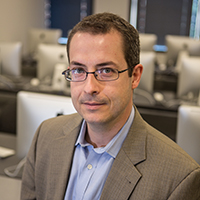 Frederic Lemieux
Director/Professor
Dr. Frederic Lemieux currently serves as Professor of the Practice and Faculty Director of the MPS in Applied Intelligence. He is considered as an innovative researcher and inspirational leader specialized in the field of global threats and homeland security. He earned a doctoral degree in criminology from the University of Montreal in 2002 at the age of 26 years old. Under his leadership at the University of Montreal, George Washington University, and Georgetown University, Dr. Lemieux has incepted and managed several cutting edge academic programs in intelligence, policing, homeland security and cybersecurity. His research interests focus on intelligence, national security, homeland security, and cybersecurity. His studies employed diverse qualitative and quantitative methodologies. Dr. Lemieux's work has been published in numerous preeminent peered-review journals and books. He has presented research finding as panelist and/or keynote speaker in numerous national and international conferences. Finally, Dr. Lemieux has served as an editor and evaluator for a diverse academic, private, and government organizations.
---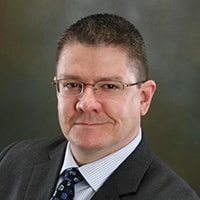 Scott Applegate
Faculty/SME
Lieutenant Colonel Scott Applegate is a United States Army Cyber Operations Officer currently serving with the Cyber Policy Division, J5, Joint Staff at the Pentagon where he manages the International Cyberspace Security Cooperation program. A career military officer with more than 27 years of experience in leadership, management, communications and security, LTC Applegate has served in a variety of positions in peacetime and war. He has conducted vulnerability assessments, security evaluation and network defense at all levels of command within the US Military and has been consistently lauded for his actions both on and off the battlefield. His previous assignments include Chief of the US Army Red Team and US Army Current Operations Chief for Defensive Cyberspace Operations. LTC Applegate's professional certifications include the GCIH, CISSP-ISSMP, CEH and NSSTI/CNS 4011 certifications. LTC Applegate holds two Masters Degrees, one in Military Studies from the Marine Corps University and one in Information Technology and Information Assurance from UMUC. He is currently a PhD Candidate in Information Technology and Information Assurance at George Mason University. LTC Applegate has also served as an adjunct professor since 2012 teaching graduate level course in information security and cyber conflict. He is a published author and a past speaker at a number of conferences including Hacker Halted and the International Conference on Cyber Conflict.
---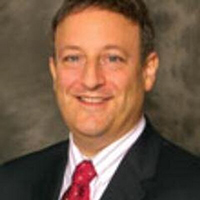 Chuck Brooks
Faculty/SME
Chuck Brooks is the Principal Market Growth Strategist — Cybersecurity and Emerging Technologies for General Dynamics Mission Systems. LinkedIn named Chuck as one of "The Top 5 Tech People to Follow on LinkedIn" out of their 500 million members. He has published more than 150 articles and blogs on cybersecurity and technology issues. In both 2017 and 2016, he was named "Cybersecurity Marketer of the Year by the Cybersecurity Excellence Awards. Chuck's professional industry affiliations include being the Chairman of CompTIA's New and Emerging Technology Committee, and as a member of The AFCEA Cybersecurity Committee. In government, Chuck has served at The Department of Homeland Security (DHS) as the first Legislative Director of The Science & Technology Directorate at the Department of Homeland Security. He served as a top Advisor to the late Senator Arlen Specter on Capitol Hill covering security and technology issues on Capitol Hill. He was also a former Auxiliary Police Officer in Arlington, VA. In academia, was an Adjunct Faculty Member at Johns Hopkins University where he taught a graduate course on homeland security for two years. He has an MA in International relations from the University of Chicago, a BA in Political Science from DePauw University, and a Certificate in International Law from The Hague Academy of International Law.
---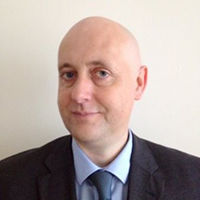 Gilles Hilary
Faculty/SME
Dr. Gilles Hilary joined the McDonough School of Business as the Houston Term Professor in Fall 2016. Previous to Georgetown he has taught at INSEAD, Northwestern University, the University of Chicago, HEC Paris, HKUST and Tsinghua University. He regularly teaches courses on corporate governance, risk management, financial analysis, and decision making processes. He is a founding member of Cercle-K2, a French think-tank on risk management and in 2016 was appointed Research Fellow (Chercheur Associe) at the French Military Police Academy (CREOGN). His research has been profiled in publications such as the Financial Times, Le Monde, Handelsblatt, Bloomberg Businessweek, Yomiuri Shimbun / Japan News, The Hindu, among many others. His research has been published in leading academic journals. He is also the Senior Fellow of Asian Bureau of Finance and Economic Research. He has received multiple teaching and research awards such as the Deans' Commendation for Excellence in MBA Teaching (INSEAD), the Franklin Prize for Teaching Excellence (HKUST), and the Prix Syntec (French Consulting Association award for best academic research). He holds a PhD from the University of Chicago and a French professional accounting degree (DESCF).
---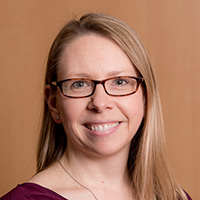 Kathleen Moriarty
Faculty/SME
Kathleen Moriarty is the Global Lead Security Architect with Dell EMC Office of the CTO working on technology strategy and standards. During her tenure in the Dell EMC Office of the CTO, Kathleen had the honor of being appointed and serving two terms as the Internet Engineering Task Force (IETF) Security Area Director and as a member of the Internet Engineering Steering Group. Kathleen achieved over twenty years of experience driving positive outcomes across Information Technology Leadership, IT Strategy and Vision, Information Security, Risk Management, Incident Handling, Project Management, Large Teams, Process Improvement, and Operations Management in multiple roles with MIT Lincoln Laboratory, Hudson Williams, FactSet Research Systems, and PSINet. Kathleen holds a Master of Science Degree in Computer Science from Rensselaer Polytechnic Institute, as well as, a Bachelor of Science Degree in Computer Science and Mathematics from Siena College
---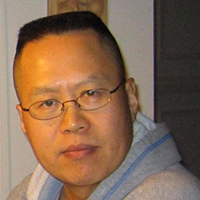 Charles Pak
Faculty/SME
Dr. Charles Pak earned his Ph.D. in Information Security from Nova Southeastern University, an M.S. in Network Security from Capitol College, and a B.S. in Electrical Engineering from Penn State University. He has taught Information Systems (IS) courses for over 25 years as an IS practitioner and professor. He has managed U.S. Federal Government data centers for over 20 years, including personnel. He has designed, tested, implemented, and maintained many of these enterprise network sites (largest in the world) that encompasses distributed sites across the U.S. as well as the international sites. He has managed state-of-the art systems for military and federal government missions for which he was deployed. His research topics include Cyber Security, Critical Infrastructure Protection (CIP), PKI, Cyber Counter Terrorism, and Risk Assessment & Management. He has published several research papers in Information Security. As a practitioner, he holds several industry certifications: CISM, CRISC, CISSP, ITIL, SSCP, MCSE, MCT, Security +, and CCNA.
---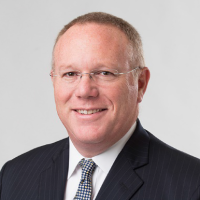 David Ross, MBA, MEng
Faculty/SME
David Ross, principal and cybersecurity growth leader for our risk, internal audit and cybersecurity (RIAC) practice, has been with Baker Tilly Virchow Krause since 2017. Prior to joining Baker Tilly, David was with Deloitte's cyber risk practice, where he provided strategic insight, service design, business development and engagement leadership. Previously, David was general manager of General Dynamics Commercial Cyber Services, where he was not only responsible for the design of the business, but also the launch and management of the new commercial organization.
As a recognized thought leader and published author, David frequently speaks on cybersecurity strategy, innovation, business strategy, building high performing sales strategies, social media and critical problem solving for corporations.
He has a Master of Mechanical Engineering from the University of Maryland and two Masters of Business Administration from Georgetown University and ESADE Business School in Barcelona.
---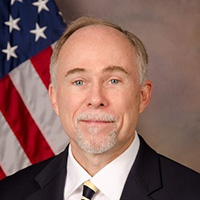 John Saunders
Faculty/SME
Dr. John H. Saunders is Professor Emeritus from the College of Information and Cyberspace at the National Defense University and a Principal Cyber Security Engineer at the MITRE Corporation. During the past two decades he has been devoted to the development of initiatives, programs, exercises, and laboratories in Cybersecurity and Critical Infrastructure. He is recipient of the Joint Chiefs of Staff Distinguished Civilian Service Medal, Professor of the Year at the iCollege, recipient of the Carabello Award and a member of Beta Gamma Sigma Honorary Society. He attained the Gold GIAC Cybersecurity Certification, is a Certified Knowledge Engineer, and Certified Data Processor. He earned his Ph.D. in Information and Decision Systems from George Washington University.
---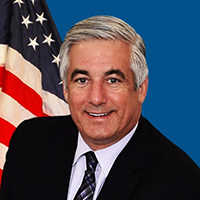 Barry West
Faculty/SME
Dr. Barry West is a career technologist with over 30 years in the information technology field. He was appointed as the Senior Advisor and Senior Accountable Official for Risk Management for the U.S. Department of Homeland Security in November 2016. Prior to his current position, he was the President of the Mason Harriman Group, which is a management consulting company based out of Washington, D.C. He has 28 years of government service to include being Chief Information Officer at five different government organizations – Federal Deposit Insurance Corporation (FDIC), the Pension Benefit Guaranty Corporation (PBGC), Department of Commerce (DOC), Federal Emergency Management Agency (FEMA) during hurricane Katrina and the National Weather Service (NWS). His government service also included time in the U.S. Air Force where he was selected as the top individual for his career field by winning the Weather Observer of the Year Award from among 2,000+ competitors. He is the past President of two of the largest IT associations in the United States: American Council for Technology (ACT) and the Association for Federal Information Resources Management (AFFIRM). Dr. West completed his Executive Doctorate in Business from Georgia State University with a focus on Cloud Computing. He was recently appointed by Georgia State University to be their Executive-In-Residence. He has published in IEEE Computer Society, IT Professional journal and the European Journal of Information Systems (EJIS) journal article where his research focusing on cloud computing was selected for publication.