Certificate in Infant & Early Childhood Mental Health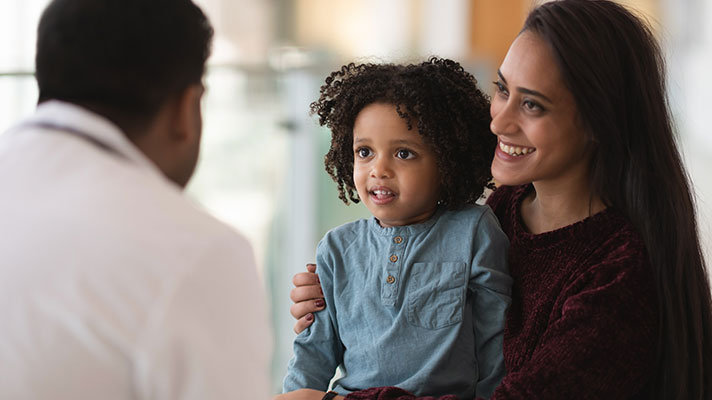 Certificate Program
Live Online Format
Deepen your clinical knowledge and develop the skills to deliver culturally competent care.
Apply Now
Request Information
The Certificate in Infant & Early Childhood Mental Health is a comprehensive program for professionals seeking to deepen their clinical knowledge and experience working with parents and young children. Participants will have the opportunity to review, discuss, and synthesize cutting-edge materials and learn from luminaries in the infant mental health field.
With a combination of monthly live presentations, reflective dialogue, and asynchronous learning, participants will engage in dynamic discussions with thought leaders and peers from around the country. Central to the program is an anti-racist approach when working with families and children. Additionally, the program intentionally integrates diversity, equity, and culture throughout the program. The program provides networking opportunities, leveraging connections that have been built among the faculty with infant and early childhood mental health professionals across the country and in the Washington, D.C., area.
Ideal for: Mental health clinicians and educational professionals

Ideal for

Mental health clinicians and educational professionals

Duration: 9 months

Tuition: $6,000

Format: Live Online

Schedule: Tuesdays

Semester of Entry: Fall
What Is Live Online Learning?
Georgetown faculty deliver exceptional educational experiences based on a human-centered approach that integrates the needs of professional learners and the possibilities of technology. Live online classes are kept small to support interactive engaged learning and collaboration.
Upon successful completion of the certificate, you will be able to:
Analyze the history, theory, and critical concepts in infant and early childhood mental health.
Understand child development from birth to five, symptoms that emerge during this time period, and risk factors for atypical development.
Identify assessments and screeners available to use during early childhood; learn the diagnostic categories for 0-5-year-olds and how to apply them through case discussion and real-world experience.
Identify opportunities for prevention of mental and neurodevelopmental disorders and interventions that are used in early childhood to mitigate outcomes with an emphasis on the early effects of trauma.
Recognize areas of need and how to deliver culturally competent care, and gain insight into multiple systems that interact with infants and young children.
Recognize how parent-child interactions and ecological systems shape brain development.
Testimonials from current students and alumni.
This certificate program provides varied opportunities for learners to gain important insights and learn from leaders at Georgetown and their national partners. The program is in the vanguard of bringing together theory with an understanding of community partnerships and family engagement as well as real world practical applications to help young children and their families flourish."

Emily Aron, M.D.

Certificate in Infant & Early Childhood Mental Health
---