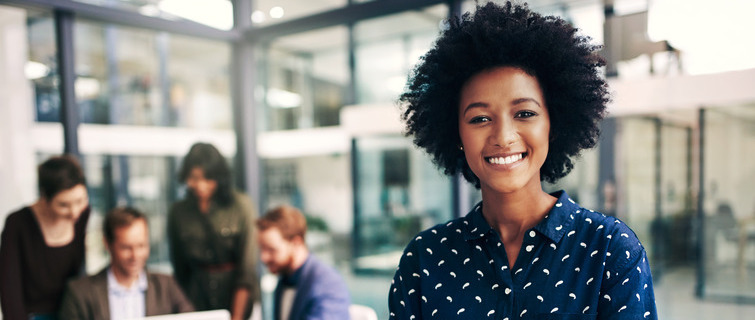 Tech companies went on a huge hiring spree during the pandemic, as demand for online products soared and corporations competed with one another for top talent.
But as the pandemic subsided and retailers started opening up again, the e-commerce surge stalled, and, beginning in late 2022, many of these companies reversed themselves, laying off thousands in what some commentators were calling "the purge." In November, Elon Musk bought Twitter and promptly fired 3,700 employees. Other staff cuts followed at Amazon, Alphabet, Meta, Microsoft, and numerous start-ups backed by venture capital.
Two qualifiers are in order here: these layoffs represent a fairly small segment of the tech sector; and such ebbs and flows are common in technology industries. But that's not very comforting if you were one of the ones laid off: Chances are, you want this stressful period in your life to end as soon as possible; you want to get back to work.
"It's a cyclical part of the United States economy," says Jeffrey Warner, Senior Director of Professional Development & Certificates at Georgetown University's School of Continuing Studies. "However, if you're one of those people who has been let go, it's more than just an economic cycle. It's a life-changing event, and it can be very difficult."
Staying in the Game
What can you do if you're laid off? Lisa Andrews, Ph.D., Director of Integrated Career Development at the School of Continuing Studies, has three suggestions:
Keep networking. In fact, she says, 75 percent of your job search should be devoted to networking and just 25 percent to applying for positions. "Everything I tell people in terms of applying is, 'Don't chase jobs, chase people,'" Andrews says. "Networking is so very important."
Become a volunteer, if that's possible. Volunteering is a kind of networking in itself that will help you maintain your skills, learn new skills, and make you more hire-able when a job opening comes up.
Enhance your skills in a more deliberate and focused way by enrolling in a short-term certificate program, whether for credit or noncredit. A for-credit program will, of course, apply to a graduate degree, should you choose to pursue one. But noncredit certificates—also called professional certificates—can be just as beneficial, especially if you already have a graduate degree or are looking for targeted training in a specific area.

"They are focused on a specific domain of knowledge," Warner says. "We have certificates in project management. We have certificates in finance for non-finance majors. We have certificates in social media management. Our professional learners—62 percent of whom already have master's degrees—do not have a lot of time, nor do they necessarily need a lot of electives. They need highly focused, highly intensive, quality education, and that's what we deliver."
Overcoming Common Obstacles
The three biggest obstacles getting this type of training are: money, access, and perhaps most critically, time. Georgetown addresses all three.
"They may or may not be working, and, if they're not, they're searching for a job," Warner says of these professionals. "They have personal lives. They have professional lives. They may be caring for children or looking after an elderly parent. They have very full lives—so the first obstacle is time."
To address both time and access, learners at Georgetown can choose between a variety of in-person or online classes, whatever best fits their schedule. Professional certificates can also be completed relatively quickly—often in less than a semester, and sometimes in as little as a few weeks. And they cost considerably less than a graduate degree.
If you are laid off, there are essentially two paths you can take to resume your career, Andrews says. You can look for a similar position in a different company or make a switch and apply your skills to a new sector. This is especially relevant for technology employees because, although tech companies may be downsizing, much of the larger economy is not. In fact, according to The New York Times, most hiring of tech workers today is in non-tech sectors that want their skills, such as banking, retail, manufacturing, and healthcare.
"Nearly every company is going through this," Lori Beer, Global Chief Information Officer at JP Morgan, told the Times. "They need tech talent."
Getting the Coaching You Need
Professionals can also use certificates to make a more fundamental shift in their career path. At Georgetown, Andrews helps students identify transferable skills based on their education, experience, interests, and other factors. And everyone has transferable skills, she says; they just may need help identifying them.
When Andrews joined the School of Continuing Studies in 2022, Georgetown became one of the first universities in the nation to offer ongoing career counseling to students enrolled in noncredit professional certificate programs as well as credit-bearing ones.
"I offer one-on-one coaching, and they can meet with me as many times as they want," Andrews says. "Essentially, we're instituting lifetime careers services for all noncredit certificates."
Warner's office monitors the job market regularly on which fields are growing—and what kind of certificates students might need to enhance their skills in these areas. Georgetown offers more than 30 professional certificates, including offerings in such growing areas as Social Media Management, Data Science, and Artificial Intelligence Management.
From talking with young professionals, Warner has learned that many don't want a career, if "career" means sticking with one job for most of their working lives. That doesn't mean they lack commitment; quite the opposite. But they know that, with the workplace changing constantly, pursuing a single career path is not always the best path. And just as the job market keeps evolving, so do the skills needed to meet its demands.
"We live in times that are rapidly changing," Warner says, "and professionals who are constantly upgrading, constantly seeking new knowledge are investing in themselves. And I always say, 'The best investment you can make is in yourself.'"