Certificate in
Health & Wellness Coaching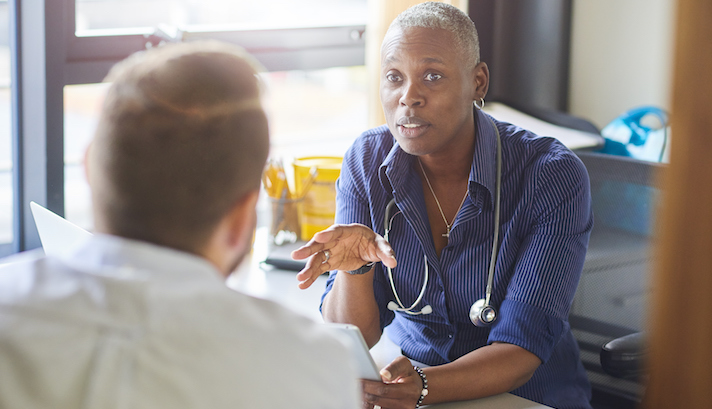 Certificate in Health & Wellness Coaching
The Certificate in Health & Wellness Coaching prepares you with the well-rounded expertise needed to become a health and wellness coach. You'll examine key health and wellness concepts such as wellness-oriented coaching, the psychology of behavior change in a health context, and the fundamentals of chronic disease. You'll also engage in mindfulness activities, practice individual and group coaching, incorporate self-reflection into your practice, and apply your skills through a supervised practicum.
In the classroom, you'll learn through a holistic approach to health coaching based on Georgetown University's core value of cura personalis, or "care for the whole person," which calls on health practitioners to address the mind, body, and spirit of their clients.
This section has testimonials from current students and alumni.
The Georgetown experience exceeded my every expectation and transformed my life in ways I couldn't have dreamed. The program was truly life-changing. As a student, I went through the coaching process myself, which allowed me to do serious introspection, reflection, and soul-searching."

Kit Noonan Health & Wellness Coaching

The Certificate in Health & Wellness Coaching faculty created a safe place to learn how to be a coach and best support our clients. The most transformational part of the learning process was the experiential practice woven into the fabric of the program."

Tracy LaPorte Health & Wellness Coaching

The faculty and staff are vested in each student's successful learning experience and the application of our new skills post certification."

Rita Bruce Health & Wellness Coaching
Upon successful completion of the program, you'll be able to:
Facilitate behavior change using mindfulness skills and motivational interviewing
Guide clients toward optimal health within the continuum of chronic disease to well-being
Conduct one-on-one and group health coaching sessions
Navigate the business elements of a health coaching practice
The International Consortium for Health & Wellness Coaching has qualified the Georgetown University Certificate in Health Coaching as an Approved Transition Program.