Certificate in Social Impact Consulting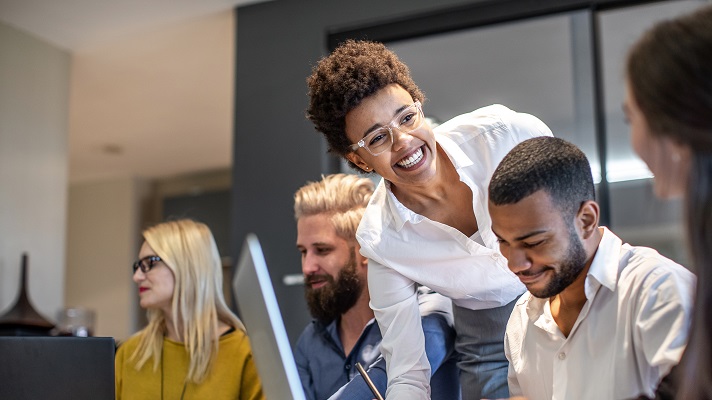 Certificate Program
Online Format
Become a trusted advisor to social impact clients in order to advance vital societal change through consulting.
Apply Now
Request Information
Consulting on behalf of social impact clients—nonprofits, socially responsible businesses, social movements, associations, government offices, and many other organizational types—is important, yet challenging work. A consultant focused on serving the rapidly evolving social impact sector is a unique professional with a mandate to not only deliver useful professional services, but also to assist clients in realizing their vision for improving lives and society.
The expanding social impact sector is being called upon to lead with an ethos of inclusive social justice while proving the presence of impact. A social impact consultant must navigate changes to the traditional professional consultancy model and remain ahead of the curve in order to become a trusted advisor to clients while also creating a sustainable business model to ensure their work succeeds.
With curriculum developed from Georgetown University's renowned Center for Social Impact Communication, the Certificate in Social Impact Consulting is the first program of its kind to teach current and aspiring consultants how to work nimbly in the quickly evolving landscape to become effective mission-driven professional advisors.
Ideal for: Current & aspiring social impact professionals

Ideal for

Current & aspiring social impact professionals

Duration: 3 months

Tuition: $5,995

Format: Online

Schedule: Online courses

Semester of Entry: Fall & spring

Semester of Entry

Fall & spring
Upon successful completion of the program, you'll be able to:
Differentiate how and why consulting in the social impact sector is different than within other sectors
Navigate the lifecycle of a client engagement while analyzing the complexities of uncovering the client's problem or opportunity
Establish trust with a client through your personal values and strengths, amidst the dynamics of resistance and power dynamics uniquely at play within social impact organizations
Evaluate business development approaches to advance your consulting
Assess how emerging trends in social impact consulting apply to your own work
Create a personal action plan, through a specialized capstone project, to become a more effective social impact consultant and changemaker
Testimonials from current students and alumni.
Georgetown University's Certificate in Social Impact Consulting empowers consultants to be true agents of change who combine the strengths of head and heart. This unique program will provide you with the tools, mindset, and community to become trusted advisors on behalf of nonprofits, socially responsible businesses, government offices, and social movements."

John D. Trybus, Faculty, Georgetown's Center for Social Impact Communication

Certificate in Social Impact Consulting
---