Master's in Human Resources Management


Tana Heer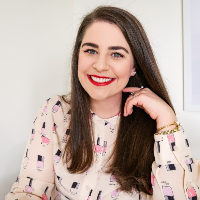 Tana Heer's parents are accountants and successful business owners, so when it came time to choose a major at the University of Buffalo, she naturally gravitated toward what she knew best: dollars and cents, revenue and expenses, the essentials that make a business run.
But joining a campus business group made her realize that there is something else, perhaps even more basic, to helping an organization thrive: people.
"I joined an organization called Alpha Kappa Psi, which is a professional business fraternity," Heer says. "And having been in leadership in that organization really quickly helped me figure out that I actually cared a lot more about human capital versus the dollars and cents on a page. And so I switched to HR because I wanted to tap into the people side of things."
Heer entered the Georgetown Master's in Human Resources Management program in 2017 while she was working for a small technology company called Network for Good, which provided fundraising software for nonprofits. She went on to earn her degree while starting a family and working full-time at the growing company. When she graduated in 2020, she received the Tropaia award as the top student in the program that year.
"I think the program prepared me in a lot of different ways," Heer says. "It made us really think strategically about business goals and HR strategy. I learned valuable skills in consulting and problem solving."
Network for Good became a much bigger organization in early 2020, when it was acquired by Bonterra, which also specializes in software that enables social good. After serving seven months as Bonterra's Senior Manager for People Operations, Heer accepted a position as Human Resources Director at Pinckney Hugo Group in Syracuse.
"They're a full-service marketing agency, and I'm going to be their first director of HR," Heer says. "I'm going to get the chance to work with the owners directly and really help them with a lot of the things that we focused on in the program."