Certificate in
Social Impact Partnership Design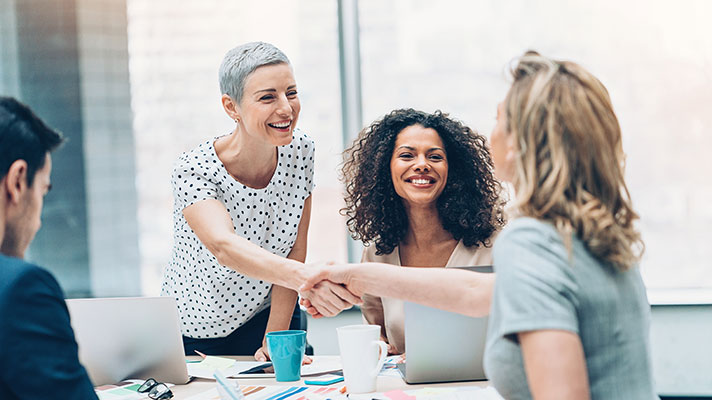 Certificate in Social Impact Partnership Design
Partnerships within the social impact sector are in the midst of rapid evolution. The number and types of partnerships are at an all-time high while the level of sophistication of such collaborations is inconsistent. Corporations partnering with nonprofits, public-private partnerships, cross-sector collaborations, the rise of shared value, strategic alliances, and branded cause partnerships: These are just some of the approaches that make partnership work so compelling yet complex to navigate.
Despite the increasing sophistication of partnership development models and methods that work to drive social impact, the process is still essentially human. How do you tap into that element, while using both sides of your brain? It takes more than colorful Post-it notes and markers.
With curriculum developed and taught by Georgetown University's Center for Social Impact Communication, the Certificate in Social Impact Partnership Design teaches current and prospective partnership professionals of all levels how to apply human centered design thinking, powered by empathy, to create partnerships that drive more societal impact. During this intensive three-day program, you'll master a signature approach to social impact partnership design that integrates strategy and collaboration across multiple stakeholders with different areas of expertise. By the time you complete the program, you'll walk away with not only the tools you need to successfully develop partnerships, but also the confidence to apply it to your own situations, connections, and organizations.
This section has testimonials from current students and alumni.
Through a unique human centered design thinking process, Georgetown University's Certificate in Social Impact Partnership Design assists changemakers in creating and activating strategic partnerships that make a difference for people, organizations, and society."

John Trybus, Managing Director

Social Impact Partnership Design
Upon successful completion of the program, you'll be able to:
Distinguish the characteristics and differences of various partnership models used within the social impact sector and when each should be employed
Understand the fundamental principles of design thinking while gaining insights into how to utilize them for social impact partnership work
Apply a signature approach to partnership development, based upon design thinking, to the work of social impact
Create a social impact partnership strategy for your own organization, both now and into the future