Certificate in Data-Driven Decision Making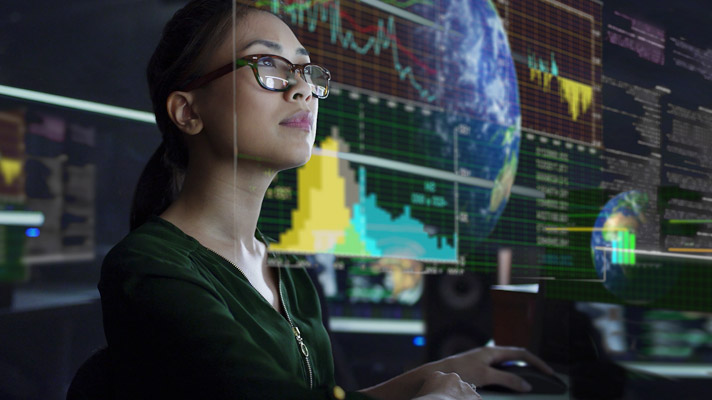 Certificate Program
Online Format
Improve your data literacy and decision-making skills within organizations and all economic sectors.
Request Information
Georgetown's Certificate in Data-Driven Decision Making explores how knowledge workers can use data to inform enterprise activities. You will develop a conceptual understanding of data analysis techniques and apply lessons learned during hands-on activities. Learners will also explore the role that culture, ethics, and environment play in data-driven decision making, reinforcing the need for data acumen across functional areas and business units.
This certificate provides students with a comprehensive understanding of how data-driven thinking can be used to build long-term organizational success and guide strategic decisions in every functional role. You will learn how to properly communicate data requests and overcome challenges posed by inherent assumptions and risks. The ethical implications of making data-driven decisions will be explored.
Ideal for: Data-driven professionals

Ideal for

Data-driven professionals

Semester of Entry: Spring, summer, & fall

Semester of Entry

Spring, summer, & fall

Duration: 4 weeks

Format: Online

Schedule: One-hour Zoom session weekly

Schedule

One-hour Zoom session weekly

Tuition: $1,295
Learning Objectives
Upon successful completion of the certificate, you'll be able to:
Identify data and its impact on personal and business activities
Interpret charts and identify misuses
Make informed decisions using data
Perform interactive analysis using simulated business data
Formulate a data request to inform specific decisions
Promote honest assessment of data analysis
Question assumptions when making decisions
Assess risk when making decisions
Discuss the ethical implications of the interpretation of data