Executive Certificate in
Facilitation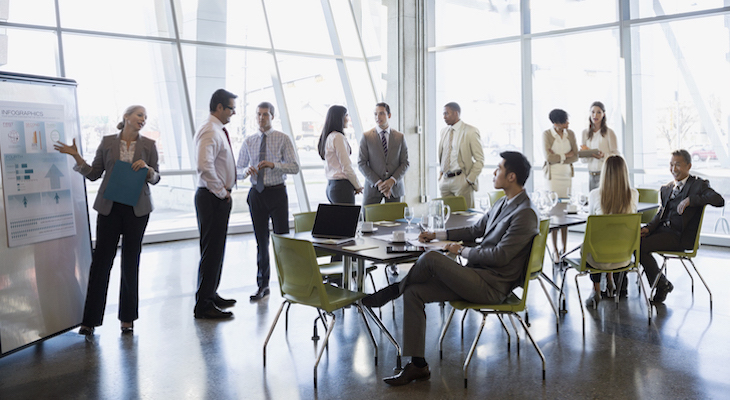 Executive Certificate in Facilitation
The Executive Certificate in Facilitation is a cohort-based program that prepares senior managers and executives to design and facilitate effective face-to-face meetings and gatherings. You'll have the opportunity to connect with other senior-level professionals while learning through a combination of interactive classroom instruction, reading, self-reflection, and hands-on practice.
You'll learn through interactive engagement with expert facilitators who specialize in areas including facilitating vision and strategy, working in the emotional domain, and facilitating cross-cultural and diverse constituencies. By the end of the program, you'll understand how to bring about shifts in thinking, create new alignments, build consensus, and foster action that leads to results.
This section has testimonials from current students and alumni.
The quality of the education offered and the quality of the faculty means that you come out with a huge edge."

Deiadre Rauch Facilitation
Upon successful completion of the certificate, you'll be able to:
Design productive and inspirational meetings
Collect group needs and facilitate gatherings to advance the work of groups
Construct and deliver innovative facilitated experiences
Express leadership presence to drive outcomes in both small and large group settings