Program in
Master's in Journalism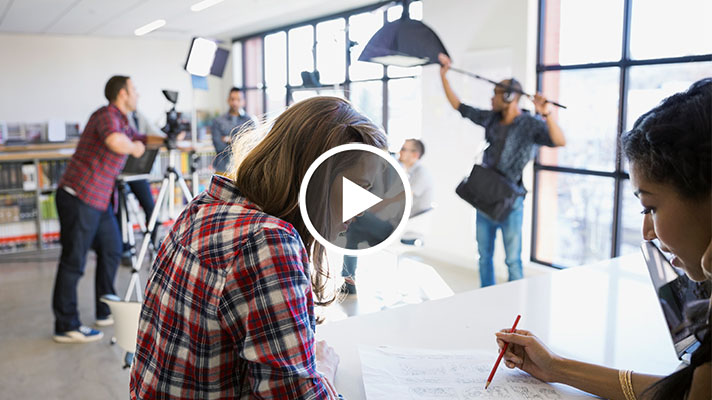 Master's Degree
Engage with award-winning journalists in the fast-paced news hub of Washington, D.C., while mastering the digital and entrepreneurial skills that give you a competitive edge.
Request Information
Master's in Journalism
Georgetown University's Master of Professional Studies in Journalism immerses you at the center of politics, culture, and journalism in Washington, D.C.
Through a blend of focused study and hands-on practice, our program prepares you with a comprehensive understanding of the modern media landscape. You'll master not only the reporting and writing skills that are essential to journalism, but also the contemporary digital and entrepreneurial skills that give you a competitive edge.
In the classroom, you'll learn from award-winning journalists and media professionals who bring expertise from organizations such as the Associated Press, Bloomberg, The New York Times, NPR, and The Washington Post. Outside of class, you'll have opportunities to expand your network and build your portfolio through workshops, internships, and industry events with some of the world's largest media institutions.
Grounded in ethics, our program emphasizes the guiding principles that are inherent to journalism excellence—including accurate and fair reporting, accountability, and sound judgment. You'll examine the evolving challenges today's journalists face while learning how to deliver factual, compelling content with integrity and confidence.
This section has testimonials from current students and alumni.
I chose to enroll in the Georgetown Journalism program because it's so versatile—you don't simply pick a track to focus on, but rather delve into all of them so that you are more experienced and prepared for any job. These days journalists are more than reporters. It's important to know how to write, but also how to shoot video and work on social media."

Sophia Wu Master's in Journalism
Ideal for working professionals, our program is designed to fit your schedule. We offer options for full- or part-time participation and classes held on weekday evenings, so you can earn your degree at a pace that suits your needs—without interrupting your career.
Our graduates are inquisitive, ethical storytellers who operate with agility and purpose. Upon completing the program, you'll have a strong foundation of industry skills and knowledge that prepares you for a successful journalism career, both now and in the future.
*Tuition for the Summer 2020, Fall 2020, and Spring 2021 terms will be available in early 2020.
---