Master's in Cybersecurity Risk Management


Karl Hopkins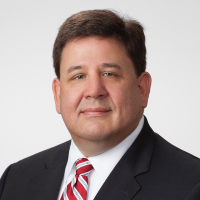 Karl Hopkins is a lifelong learner like no lifelong learner you've ever met.
Just look at his resume. A lawyer and expert in international affairs, he is Global Chief Security Officer for Dentons, the world's largest law firm, with over 200 offices in more than 80 countries.
In addition to counseling his massive law firm on security questions, Hopkins gives strategic advice to Fortune 500 companies and represents global organizations on a variety of critical issues. You might say he's an expert's expert who could teach classes in the subject. (He does.)
So why did he attend Georgetown to earn a master's degree in Cybersecurity Risk Management?
His short answer: "Everything is moving so fast that if you're not working very hard to keep up, you've got problems."
Hopkins' background is in physical security, both for people and big infrastructure projects, primarily in oil and gas. But, in recent years, "cybersecurity has become more and more a part of the portfolio," he says. "I don't have an undergraduate degree in electrical engineering or computer science or anything like that. I know risk, and I know security, but it is more around people and physical assets than around digital assets."
And today's security environment is much more complicated, with multiple, interlacing threats.
"There's no such thing as a 'black swan' anymore," Hopkins says, referring to those once-in-a-lifetime catastrophes that now seem to be happening regularly. "It's life in the fast lane now; it's everything, all the time."
Hopkins says the Georgetown professors "were outstanding" and the work eminently relevant. He gave back by sharing his experiences and referring students who wanted to work at "the three-letter agencies" to colleagues he knows and trusts.
"We've actually hired a couple of people out of the program or they're in the process" of being hired, Hopkins says.