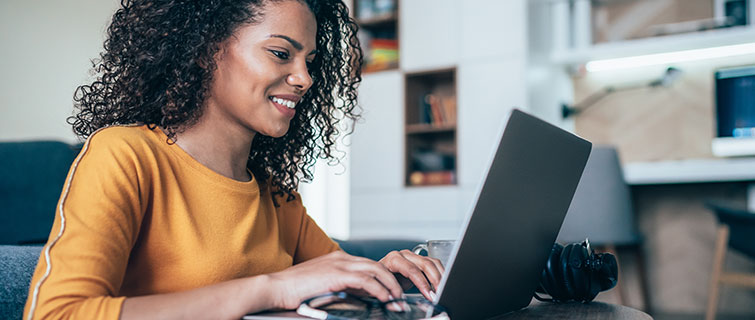 Few people knew the term "COVID-19" on March 3, 2020. In "The New York Times," the top stories were Super Tuesday; a court challenge to Obamacare; and a record, one-day gain in the Dow Jones Average, which rebounded spectacularly after slumping over earlier fears that a new coronavirus that had killed six people in Washington State might harm the economy.
March 3 was also the day that the new PDC Academic Continuity Team held its first meeting at Georgetown University's School of Continuing Studies. PDC, which stands for Professional Development & Certificates, refers to non-degree programs of shorter duration than master's degrees that cover a variety of disciplines, from business and management, to marketing and communications, to executive leadership, and technology and security.
While most of the D.C. metropolitan area was going on with business as usual, the PDC team's seven members began planning how Georgetown's professional certificate programs might respond if the University was forced to suspend in-person classes.
"Move everything online" was the obvious response to a pandemic that, at the time, seemed largely confined to the West Coast. But the team was thinking about far more than that.
A Need to Move Quickly
"It was very important for us not to have our learners log into Zoom and just sit in front of a screen and listen to someone talk," said Jeffrey Warner, Senior Director for Professional Development & Certificates. "That's not the educational experience we gave in the classroom, and that's not the educational experience we were going to give now."
They created a hypothetical situation—a "worst-case scenario" that assumed that after two or three weeks the pandemic would force the University to move all instruction online. As it turned out, it didn't take that long. Eight days later, Georgetown President Joseph DeGioia announced that on March 18 the University would begin "instructional continuity," meaning that all classes would be virtual.
Before that announcement, the PDC team held an online meeting with its instructors, and on the weekend of March 13-14, it moved all 144 course sections online. In the next two months, Warner and Assistant Director Elisa Sachs would hold individual Zoom meetings with all 44 instructors to ensure that the teaching and learning principles the team discussed would be followed in a consistent way.
Supporting Teachers, Engaging Students
From the outset, the team's primary goal was to support the instructors, believing, as Warner put it, that "teaching success results in student success."
"We weren't approaching this from a technology point of view," he said. "Our first questions were: How are we going to engage our students? And how are we going to maintain that high level of experience?"
Courses that are designed to be online from the beginning offer a variety of advantages not found in the classroom. Most importantly, students can access the materials when it is most convenient for them and proceed at a pace that matches their needs.
Flex Learning is different. Like in-person classes, it exists in real time, thus allowing students to interact frequently with their instructors and their peers in breakout Zoom discussion groups. The classes are more spontaneous than traditional online programs, and feedback is immediate. In this way, it resembles an in-person class.
A Memorable Experience
"What was really memorable were the professors and their experience, and the way they made even an online experience memorable," said Isheeta Bhatt, who recently completed the certificate in Project Management. "Although I'm a person who loves being in-person, they made it valuable and worthy of our time."
Filippo Boccalini, a project engineer working on the District's Northeast Boundary Tunnel Project, recently received a certificate in Business Administration that he said will help him advance in his profession.
"If you're looking for something that is close to a real class but is more than a purely online class, this is perfect," he said.
The PDC team members now are working on "Flex Learning 2.0," the fall iteration of the program that they hope will take interactivity, spontaneity, and relevance to a new level.
"We can't be satisfied, because a lot of people have become used to learning in a Zoom environment," Warner said. "So how do we up the game? How do we continue to improve the experience? That's what we're in the process of doing right now."