Master's in Human Resources Management


Ronald Czyz, Jr.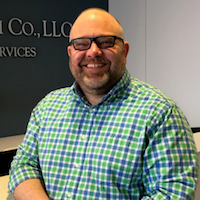 Listen carefully to how Ronald Czyz, Jr. describes his work at University Research Co., LLC (URC). It might give you a sense of why he's perfect for the part.
URC is a global development organization that provides public health services. And it's Czyz's job, as a manager in international human resources, to respond to the complex HR issues that arise in the more than 40 developing countries where URC has a presence.
"The good thing is, every day is different," says Czyz, who completed Georgetown's graduate program in Human Resources Management in December.
And the bad thing?
"No day is the same."
Spoken like a philosopher, which Czyz is, having received his undergraduate degree in philosophy from the Catholic University of America. But instead of completing seminary, which he entered after his undergrad, or becoming a full-time philosopher, he found he could best serve people by helping them navigate the difficult issues that arise in their working lives.
"You go in, in the morning, and you never know what question's going to come in from the field," Czyz said. "You have to hit the ground running—but then, that's exciting."
Czyz wrote his Capstone on promoting diversity and gender equity in cultures that may differ widely from one another and from the culture of the United States. He is now a Capstone advisor. He said that going to Georgetown after working in HR for several years helped him see beyond theory and ask his instructors questions like: "What about real life?"
"It led to a lot of in-depth discussions that were really valuable," he said. "And it got me to think about human resources in a new way."