Master's in Human Resources Management
Alison Francis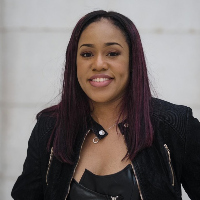 Alison Francis was 16 and a junior in high school when she started working at Costco, some 25 years ago.
"I was busy with school because I was a student athlete and was in student government and yearbook," says Francis, of Issaquah, Wash. "But I just felt like I wanted to do more and didn't like being bored."
Too young to legally work the register, she was named a cashier assistant, helping the cashiers at the front of the store.
Then, she worked her way up... and up... and up.
After a few years, Francis had a good idea of why she liked working at Costco. The company didn't pigeonhole her, but introduced her to areas as diverse as construction, refrigeration systems, and environmental compliance and sustainability, as well as marketing, financing, and human resources. And she got to meet staff members from many different backgrounds – about 300 at each location – which was an education all its own.
"You really do learn a deeper level of leadership skills because you are dealing with a lot of different people, day in and day out," she says.
Francis enrolled in the Master's in Human Resources Management program in 2019 and chose diversity and inclusion as her concentration. She wrote her Capstone on how Costco could improve diversity, particularly at the middle management level.
Francis graduated in 2021 and the next year was named Costco's Chief Diversity and Inclusion Officer. She now works at the corporate headquarters in Issaquah, across the street from where she started as a cashier assistant those many years ago.
"I love the fact that Georgetown is very much a community," she says, recalling her time at the School of Continuing Studies. "It's not that they just talk about being in a community environment; they really do live it, and I found that very much in my experience with my classes, with my professors, and my classmates, even outside of class."