Master's in Integrated Marketing Communications
Jordan Friedman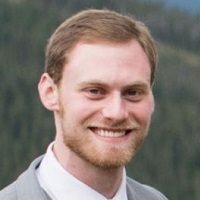 Journalism is good preparation for marketing, but the two are not the same.
Simply put, journalists transmit information, and if their audience understands this information and can put it in proper context, their work is essentially done. Marketers, on the other hand, go a step further: they take information and research—including research about their audience itself—and use it to create a movement, influence policy, or build a brand.
As an online education editor for U.S. News & World Report, Jordan Friedman was accomplished in news writing, reporting, and editing. But he wanted to transition to marketing, and, in 2018, soon after landing a job as a content marketing at Houghton Mifflin Harcourt in New York, he began online classes in Georgetown's Master's in Integrated Marketing Communications program.
"I was interested in learning how to use data to really impact a business through digital content, as opposed to just doing the reporting," Friedman said. "I was interested in the strategic side of things."
Friedman graduated in 2020. He said one of the more valuable activities at Georgetown, in addition to his consumer research and insights class, was doing his Capstone project with an online education startup, where he helped the CEO develop a marketing plan "from the ground up."
At Houghton Mifflin Harcourt, Friedman promotes the company's K-12 programs and services across various digital channels, building brand awareness and engaging its audience of educators through blogs, email, and social media.
He said Georgetown "really helped me transition from journalism to content marketing because I thought I was missing that background knowledge of marketing as a whole. That's why I enrolled in the program at Georgetown in the first place, and in the future, I am interested in potentially going beyond content and also focusing on brand strategy."