Program in
Master's in Human Resources Management
Advisory Board
The Advisory Board provides critical input and guidance in virtually every aspect of the Master's in Human Resources Management program. Each member provides advice to the program administration in a specific area, including curriculum planning and program development, student experience and success, careers and employability, alumni engagement, faculty and teaching innovation, quality assurance, and eminence building.
---

John Gill, Chair
Assistant Director, OPM's Center for Leadership Development
John W. Gill is Assistant Director at the U.S. Office of Personnel Management's Center for Leadership Development. A senior HR executive with 30+ years of experience, he has led HR transformation initiatives in public and private sector organizations. John began with the federal government in 2013 as the Chief Human Capital Officer for the Department of Health and Human Services, and was a member of the White House Senior Executive Service Reform Advisory Group in the Obama administration. Prior to public service, he was Executive Vice President, HR, at Rolls-Royce, and spent 20 years with Lockheed Martin, where he rose to Vice President, Resources and Services. He earned a B.A. in Political Science from Columbia University and an MBA from Florida Institute of Technology.
---

Lisa Kyle
Human Capital Consultant, Deloitte Consulting
Lisa Kyle is a Federal Human Capital Consultant at Deloitte Consulting. During her tenure at Deloitte, she has developed an effective leadership development program, managed an office relocation project for a 400-person agency, and facilitated learning on intersectionality and unconscious bias. Prior to joining Deloitte in 2017, she held several senior HR positions at Georgetown University, including: Senior Director, Talent and Organizational Development, and Manager, Talent Management unit. Lisa is an alumna of the Georgetown University Master's in Human Resources Management program, and was honored with The Hoya Professional 30—a distinction awarded to students that exemplify leadership and excellence. She earned her B.A. from College of Charleston, SC.
---

Raj Vijh
Vice President, Global Business Services, Bank of America
Raj Vijh is Vice President, Global Business Services at Bank of America. A seasoned economist, he has over 15 years' experience advising governments, NGOs, and consulting firms on issues in the field of labor economics, employment law, public policy, and business strategy as it relates to HR. Dr. Vijh has worked with government officials on Capitol Hill, corporate executive boards of Fortune 500 companies, as well as provided pro bono services to NGOs, SMEs and start-ups. In addition to teaching at Harvard University, University of Oxford, and Georgetown University, he is frequently requested to speak at conferences, symposiums, and media events. Vijh received a Ph.D. in International Economics from University of Oxford, an M.A. in Government from Harvard University, and a B.A. in Economics from Rutgers University.
---

Rhonda Jones
Chief, Workforce Planning, U.S. Environmental Protection Agency
Rhonda Jones is Chief, Workforce Planning, at U.S. Environmental Protection Agency. Her work experience includes 20 years in management and HR, covering recruiting, testing, benefits, training, EEO investigations, performance management, labor relations, organization development, and HR analytics. Dr. Jones has been teaching HR courses for more than 15 years, and she has published several articles and book chapters on talent management. She holds a Doctor of Education in Human Resources Development from George Washington University, an M.B.A. from Cal Poly Pomona, and a B.A. in Psychology from Swarthmore College. She has held the Senior Professional in Human Resources certification, and was on the SHRM Expert Panel on Workforce Diversity.
---

Kate Dubrowski
Human Resources Manager, Citrin Cooperman
Kate Dubrowski is a Human Resources Manager at Citrin Cooperman, where she handles all aspects of the human resources function, including recruiting, onboarding, benefits administration, and talent management and development. Prior to joining Citrin Cooperman, Kate was Human Resources Manager at the Council on Foundations, and HR Assistant at Akin Gump Strauss Hauer & Feld LLP. She completed her M.A. in Human Resource Management at Marymount University, and earned a B.S. in Psychology, magna cum laude, from University of Mary Washington. She is a SHRM Senior Certified Professional (SHRM-SCP), and a member of the board of the Washington Area Total Rewards Association (WATRA).
---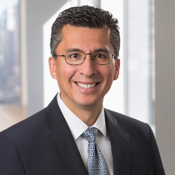 German Gomez
Assistant General Counsel, Hogan Lovells
German Gomez is Assistant General Counsel at Hogan Lovells US LLP, where he provides legal and counsel to the firm's leadership on legal ethics, conflicts of interest, and professional responsibility issues related to the practice of law. Prior to joining Hogan Lovells, he served as Assistant General Counsel with the Executive Office for U.S. Attorneys of the U.S. Department of Justice. German also has over 15 years of experience providing legal advice to public and private sector clients on the interpretation and application of federal employment laws and regulations, and has represented corporations and government agencies before the Equal Employment Opportunity Commission. German holds an A.B. in Political Science from Columbia University, a J.D. from Fordham University, and an MPS in Human Resources Management from Georgetown University.
---

Joseph Manicki
Vice President, Total Rewards, Diversity and Inclusion, Vista Outdoor
Joseph Manicki is Vice President, Total Rewards, Diversity and Inclusion at Vista Outdoor. He has over 20 years of HR and legal experience, and has driven change management programs, long-term costs savings initiatives, and worked on over 100 merger and acquisition transactions. Prior to his current role, he was a partner with one of the largest premier global corporate law firms, advising a wide range of clients, from Fortune 100 companies to start-ups, on executive compensation and employee benefit matters. Joseph received his LL.M., with distinction, from Georgetown University Law Center, and a J.D., cum laude, from Tulane Law School. He also has a B.B.A., summa cum laude, from Loyola University Chicago and has been designated a Certified Employee Benefits Specialist (CEBS) by the Wharton School and IFEBP.
---

Raji Ramanan
Assistant Dean, Career Management, Georgetown University
Raji Ramanan is Assistant Dean, Career Management at Georgetown University McDonough School of Business, where she provides students and alumni of the executive MBA programs with guidance on career transitioning, personal branding, and leadership development.
A well-rounded HR professional, she has held executive HR positions in leading organizations, including Randstad, Lafarge, Iberdrola and UST Global, and worked across seventeen countries and four continents. Raji has won several awards including Outstanding Contributor to Global HR and the Tech HR Leader award by World HRD congress. She is a SHRM Senior Certified Professional (SHRM-SCP) and holds the HRCI's Global Professional in HR (GPHR) certification. She holds master's degrees in Commerce (M.Com.) and Education (M.Ed.) from Annamalai University, and an M.B.A. from National Institute of Human Resources Development, India.
---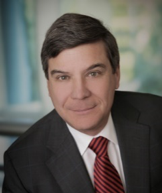 Bill Martucci
National Litigation & Policy Partner, Shook, Hardy & Bacon
Bill Martucci is National Litigation & Policy Partner at Shook, Hardy & Bacon. He practices nationally in business and employment litigation, with a focus on complex class action (employment discrimination and wage & hour) litigation. Although most of his cases are resolved by summary judgment, he enjoys presenting high-stakes employment and business cases before juries. Bill has also served as a Navy Judge Advocate General in Japan and with the Appellate Division of the Navy-Marine Corps Office of the Judge Advocate General in D.C, and he is a member of the Harvard Business Review Advisory Council. He graduated magna cum laude from Rutgers University with an A.B., and holds an LL.M. (Employment Law & Policy), with honors, from Georgetown University.