Master's in Human Resources Management
Advisory Board
The Advisory Board consists of outstanding practitioners, consultants, and educators and offers
input on the strategic direction of the Georgetown HRM Program. Board members advocate for
the program and advise the program administration on critical issues, including curriculum
design, assurance of learning, eminence building and strategic partnerships, teaching
innovation and faculty excellence, and student success and alumni engagement.
---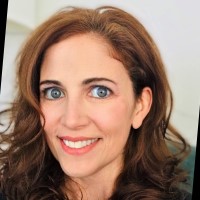 Zandra Magariño, J.D.
Chair of the HRM Advisory Board
Chief Human Resources Officer, HarperCollins Publishers
Zandra Magariño is the chief human resources officer of HarperCollins Publishers. She has over 20 years of global HR experience, with an impressive record of delivering business results and driving culture change. Prior to HarperCollins, Zandra served in executive roles in organizations across multiple sectors, including Jose Andres' ThinkFoodGroup, AOL, Tyco International, Omnicom, and Centrica. These diverse career experiences have provided her with a well-rounded, informed, and practical perspective on business and people.
Zandra is a graduate of the University of Denver College of Law, where she earned her Juris Doctor, and the University of Florida, where she earned a Bachelor of Arts in English Literature. She enjoys traveling, reading, listening to music, and being a mother of two teenage boys.
---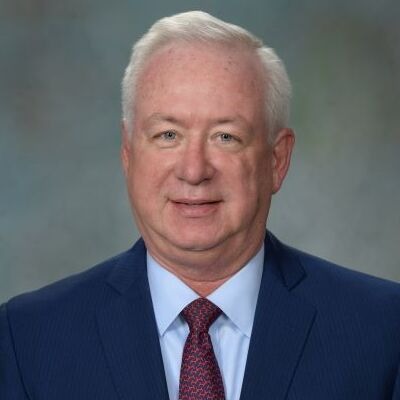 Peter Dolan, MBS MS MPS MA
Partner, Global Mobility Services, KPMG
Peter Dolan is a tax partner with KPMG. He has focused his 35+ year career on international HR and global mobility while working in Tokyo, Brussels, London, Munich, and several U.S. cities. He has served in leadership roles in KPMG's Global Mobility Services practice, including U.S., German, and Global practice leadership. He currently serves on the global board of the Institute of Management Accountants.
Peter is a graduate of the University of Notre Dame, where he earned his BBA in Finance and an MBA. He also holds a Master's in Human Resources Management from Georgetown University, a Master's in History from Wayne State University, and a Master's in Financial Planning from the College for Financial Planning, and several professional certifications in the fields of accounting and HR.
---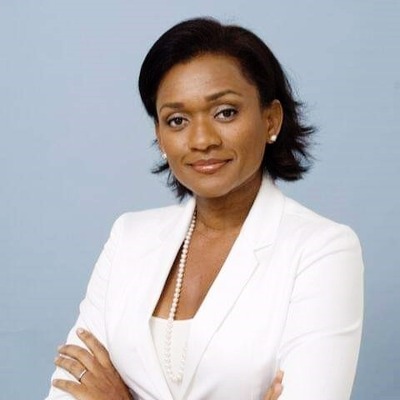 Marsha Lewis, MBA
Managing Director, Human Capital Services, LCI Consulting
Marsha Lewis is managing director, Human Capital Services at LCI, a Barbados-based HR and change management consultancy. Prior to joining LCI, she served as executive vice president of HR with Cable & Wireless with responsibility for 13 Caribbean islands. She has worked in the financial services sector, telecommunications, and IT industries in the Caribbean, Latin America, and the U.S., and has done extensive work in the areas of organizational design, transformation, and change.
Marsha holds a Bachelor of Arts degree from the University of the West Indies, St. Augustine Campus, and an MBA from the University of the West Indies. She has an advanced diploma in Strategic HR from Cornell University, and she is a Certified Psychometric Assessor.
---
Shaara Roman, MBA
Founder and CEO, The Silverene Group
Shaara Roman is a board member, entrepreneur, and former CHRO. Shaara and her team consult with leaders to create healthy workplaces by helping them build compelling cultures, design effective organizations, and align their people programs to crush business goals. Born in India, schooled in Nigeria and England, and having lived in Greece before coming to the U.S. to work her way through college, Shaara is a citizen of the world. This experience has instilled a desire to build bridges between different kinds of people. Shaara has deep leadership and executive experience and brings an authentic, creative, and solution-oriented approach to client engagements.
Shaara is a frequent speaker and serves on the boards of Enabled Intelligence and Arlington Soccer Association. She received her MBA from Georgetown University.
---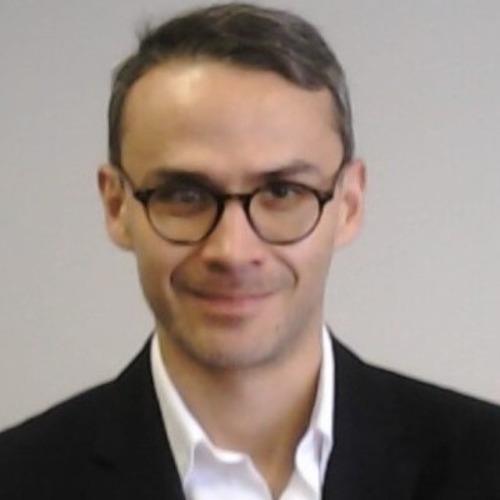 Julian Novoa Carrillo, MBA MPS
Senior HR Business Partner, Inter-American Development Bank
Julian Novoa is a senior HR business partner for the Inter-American Development Bank Group (IDB Group), the leading source of long-term financing for economic, social, and institutional development in Latin America and the Caribbean. His passion is helping people and teams to find a higher purpose while catalyzing win-win solutions for the business and employees. He has over 12 years of experience across several HR disciplines, including talent management, compensation, and retirement benefits. Julian has also worked on several strategic HR initiatives focused on mergers and acquisitions and strategy execution.
Julian holds a bachelor's degree in Business Administration from Pontifical Xavierian University in Colombia, and he recently graduated from the Master's in Human Resources Management Program at Georgetown University.
---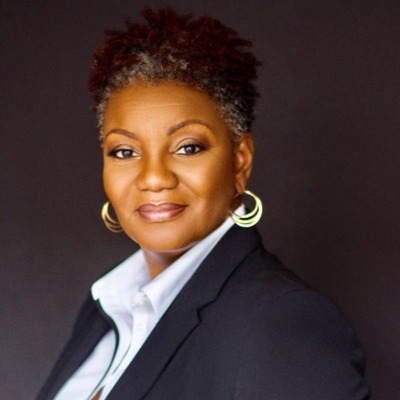 Sonya D. Sims, MS
Human Resources Director, Georgetown University Medical Center
Sonya Sims currently serves as the HR director of Georgetown University Medical Center. Prior to returning to Georgetown, Ms. Sims held various HR and consulting roles at Georgetown, Johns Hopkins Center for Talented Youth, Winbourne Consulting, US Airways, and Arthur Andersen. She has over 25 years of progressive experience in business consulting, change management, higher education and public sector project management, talent management, leadership coaching, and organizational development.
Ms. Sims received her B.A. degree in Political Science and Public Relations from Howard University and her M.S. degree in Human Resource Management from the University of Maryland Global Campus. She is currently pursuing her Doctorate in Educational Leadership with a concentration on Mind and Brain Learning.
---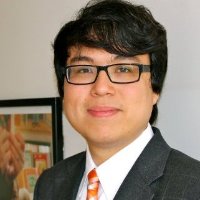 George Ho, MPS
Chief Executive Officer, Vityl
George Ho is CEO and co-founder at Vityl, a premier employee engagement platform boosting belonging to shape winning workplaces. He is also the Managing Partner of Greater Human Capital, a D.C.-based HR consultancy. Prior to founding these organizations, George led teams at Deloitte's federal human capital practice, creating value for clients in the areas of strategic change management, culture transformation, and technology adoption.
A passionate educator, George proudly serves as an adjunct professor for the Master's in HRM programs at the University of Southern California and Georgetown University and was honored with Georgetown's Outstanding Faculty Tropaia Award. He earned his Master's in Human Resources Management degree from Georgetown University and a Bachelor's degree in International Affairs from the George Washington University.
---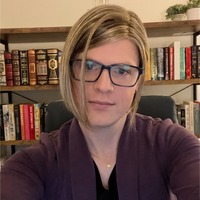 Bo Martin, MA MPS
HR Specialist, U.S. Office of Personnel Management
Bo currently serves as both a work-life and leadership and executive development specialist with the U.S. Office of Personnel Management. He is also the founder of Cultivate Group Consulting, a non-profit consulting firm partnering with mission-driven organizations to optimize their human capital. Bo has focused most of their career advocating for the advancement of underserved populations within the workforce. Most recently, he managed the development of the Getting Talent Back to Work program with the SHRM Foundation, providing training to HR professionals on integrating marginalized candidates into their human capital strategies.
Bo is a military veteran and holds graduate degrees in Public Management/Non-Profit Management from Johns Hopkins University and Human Resource Management from Georgetown University.
---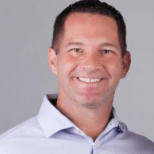 Steve Gritzuk, MBA MPS
Chief Operating Officer, ESS
Steve Gritzuk is the chief operating officer of ESS, a leader in the education staffing space. He is responsible for all operations and information technology functions at the company. Prior to joining ESS in 2017, he held several senior-level positions at GCA Services Group, which was eventually acquired by ABM. He is experienced in a wide variety of functions, including acquisitions, turnaround management, union negotiations, new client transitions, and SaaS implementations/sales.
Steve is an alumnus of the Georgetown University Master's in Human Resources Management program and holds an MBA from Charleston Southern University and a B.S. in Marketing from Clemson University.
---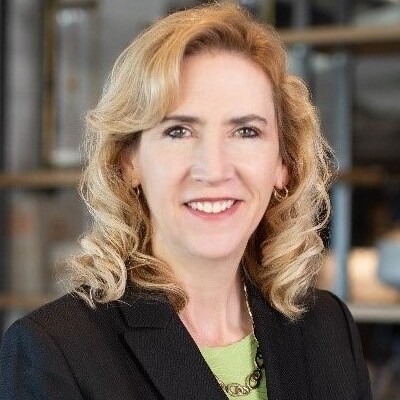 Linda Dunn, MBA
Assistant Professor of the Practice and Faculty Director, Georgetown University Supply Chain Management Program
Linda Dunn is the faculty director and assistant professor of the practice for the Master's in Supply Chain Management Program at Georgetown University. Before joining Georgetown, Dunn served as vice president of Supply Chain & Quality Assurance for HMSHost. Other prior experiences at HMSHost spanned the areas of financial planning & analysis, business process analysis, and revenue optimization. Dunn served on the inaugural National Restaurant Association's Conserve Sustainability Advisory Council.

In 2020, Dunn received The Women in Supply Chain Award from Supply and Demand Chain Executive Magazine. She earned an MBA from the Robert H. Smith School of Business, University of Maryland, and obtained her BBA from James Madison University with a double major in Finance and English.